Age verification for pornography websites is finally being passed into law. It's a moment of celebration for the Christian organisations, including Premier, who have long been campaigning for better protection for children.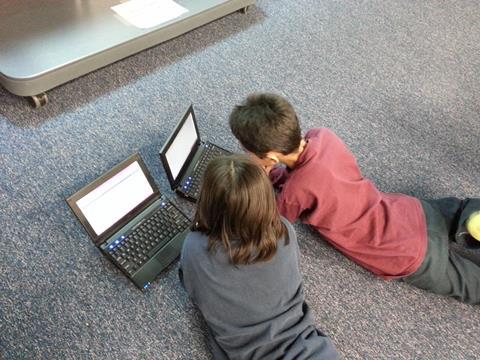 It is not often that Christians have cause to celebrate the passing of a bill in parliament, but at Naked Truth, we are celebrating the news that the Online Safety Bill will now become law. With huge support for age verification among voters of all major political parties, children will now face greater protections from online pornography.
It's been ten years since I started visiting schools and talking about porn with students. At the time, it felt like a conversation no-one else wanted to have. It wasn't being discussed in schools (or at least, not as part of formal education), in the media, in churches or in society at large. But despite the silence, we persevered, believing that in the decades to come, people would look back and wonder: Why didn't anyone do something about this?
Counting the cost
Ten years later and, sadly, the harms of pornography - and of the previous reluctance to talk about it - are well documented. In 2021, OFSTED noted that accessing pornography is linked with increased sexual harassment in schools. More recently, a 2023 study found that half of all 13-year-olds have seen pornography. By the age of 18, nearly 4 in 5 teenagers have seen not just 'mainstream' porn but violent porn, and over half of respondents (predominantly, but not exclusively, young women) had personally experienced sexual aggression.
Pornography is the "junk food" of healthy sex and relationships
So it is a huge step forward that age verification will soon be needed to access porn online. In particular, this will help prevent cases of accidental first exposure. A recent article in The Guardian quoted a seven-year-old boy who had been exposed to pornography without meaning to look for it. "There's a naked picture…she's trying to run away. It's not her fault - she doesn't want it." The Online Safety Bill should mean we hear fewer heart-breaking quotes like these.
But, if we're being honest, we know that not all teenage exposure to pornography is accidental. A recent study found that 13 per cent of teenagers who access pornography say they are addicted to it. So other approaches are also needed in tandem with this legislation. In particular, we believe high quality sex education, delivered by experts, is paramount.
A different way
Over the last ten years, the Naked Truth project has reached approximately 100,000 students in the UK. Educating young people about the dangers of porn is essential. Many see it as sexual education. Some believe it is a realistic representation of sexual intimacy. To quote one young person: "Watching porn's like a manual, I guess. That's the point of it, really. To take that, and do it on a girl. That's the aim."
The analogy we use in lessons is that pornography is the "junk food" of healthy sex and relationships. We encourage students to think carefully about what they consume online in the same way they consider what to eat and where to buy clothes from. But this begs the question: What is the "gourmet goodness" we can point young people to, instead of the quick, cheap, unfulfilling substitute?
By the age of 18, nearly 4 in 5 teenagers have seen not just 'mainstream' porn but violent porn
The values that underpin our work are trust, respect, commitment and forgiveness. This is the environment we strive to create in our sessions; it allows students to know what it feels like to experience those values firsthand, rather than just knowing in their heads what ought to be on some sort of 'relationship checklist'. We also tell them that there's nothing wrong with being attracted to people! But when that's the only quality we consider valuable (in others or ourselves), we run into problems.
As well as all this education, support needs to be available to help people recover from addiction and build healthier views of sexuality in practice. Naked Truth's recovery programmes deliver exactly this, to people of all faiths and none.
Before the Online Safety Bill is enacted, there are many hurdles that need to be overcome pertaining to civil liberties and privacy. So, although we are celebrating this as a win, we are also determined to keep moving forward in our mission; there is still a long way to go before everyone has open eyes and free lives.
We recently received the following feedback from a student: "I now recognise sex in porn is not realistic and could actually impact my life in the future." It is our hope that such a view becomes the default position of young people in the years ahead, and we want to be part of making that happen.

Ian Henderson is the founder and CEO of the Naked Truth Project, which aims to open eyes and free lives from the harmful impact of porn through awareness, education and recovery programmes.
View full Profile