Brittni De La Mora was one of the porn industry's biggest stars. Through a series of divine events, she began to encounter the love of God and now leads a ministry to the sex industry
I encountered a lot of brokenness growing up in America. I was verbally and physically abused and felt rejected by my family, like I was never good enough. So I started looking for love in all the wrong places. When I gave my virginity away, aged 16, my heart was crushed when I found out that he had cheated on me with three different women. We lived close to the Mexican border, so my friends said: "Let's go party." You could pretty much get into any club in Mexico with a valid high school ID card. So we went, and that was the first time I ever got drunk. I ended up going into a club that happened to be a strip club. The security guards threw me in line to get on the stage and take my clothes off.
The combination of a broken heart and liquid courage will make you do things that you never thought you would do
The combination of a broken heart and liquid courage will make you do things that you never thought you would do. So I took my clothes off that night and something happened in that strip club: I was affirmed. Everybody was telling me: "We love you, you're beautiful!" And I was making money: I walked out with $160. At 16, that's a lot of money to make in 30 minutes! I left with a seed planted in me that if you want to be affirmed and make money, that's how you do it.
DARKNESS INSIDE
I had battled with anorexia since high school. I started losing weight, and became obsessed. My mum controlled my every single move; my eating was the one thing that I had control over. One of the guys at school heard me saying that I was on a diet. He said: "Have you ever tried cocaine? It'll help you with your diet." Cocaine gave me a false sense of happiness and confidence. I wasn't afraid to walk into my house any more. I wasn't on edge. But I got hooked, and I ended up losing so much weight that I spent almost a whole year in a mental institution.
At college, I started dancing some more [in strip clubs]. A producer came in one night. They said they made 'romance movies' and that if I was interested, I should give them a call. I ended up in the porn industry for the next seven years.
LOOKING FOR LOVE
The world glamorises porn and makes it look so desirable. Everybody wants to feel loved and valued, but there's a lot of broken and hurting people in the industry. There's a lot of drug use too, not just for weight loss but also to numb your pain.
My home was far from Christian, but my grandparents are Christians, and they took me to church when I was very young. Then my mum let us take the bus to church, just to get us out of the house on Sundays. I always had a heart for God, even though I didn't know who God was. I badly wanted to belong to God's family, but I didn't know how to get there. I thought that in order to go to church, someone had to invite you. I didn't know that you could just walk in on your own.
I eventually tried to quit the [porn] industry because I was a heroin addict and desperately needed help. I went to stay with my grandma and asked if I could go with them to church. That's when I gave my life to the Lord. I started to devour the Bible. But men were my weakness. A man came into my life, and he happened to be a backslidden Christian, and also a pimp. He took me to a church for a while, and I even got baptised. But, eventually, he got me back into porn for another three and a half years.
A RADICAL TRANSFORMATION
One day, I was going to film a porn scene in Las Vegas. On the airplane, I started reading Revelation 2:20-22: "You tolerate that woman Jezebel, who calls herself a prophet. By her teaching she misleads my servants into sexual immorality…I have given her time to repent of her immorality, but she is unwilling. So I will cast her on a bed of suffering, and I will make those who commit adultery with her suffer intensely, unless they repent of her ways."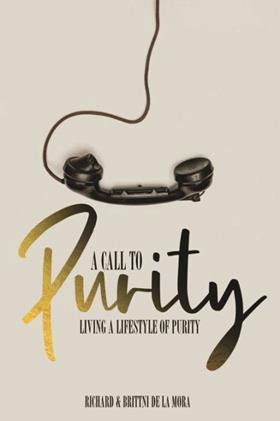 I started crying. I said: "I've been sexually immoral and leading your people into sin. I'm so sorry. Please forgive me." And the Holy Spirit just said: "Brittni, I love you so much. This is not the life that I have for you. If you would just quit the porn industry today, I would bless your life so much." And so I quit the porn industry that day. I started going back to church. And God radically transformed my life.
Brittni was speaking to Tough Talk
Brittni De La Mora and her husband pastor a church in San Diego, California, as well as running Love Always Ministries and Jesus Loves Porn Stars. Each year, they give out thousands of Bibles at porn conventions and share the gospel of Jesus Christ. Their book, A Call to Purity (Vide Press) is available now
View full Profile