"30 years ago I very seldom had a confession that was about pornography. Now...it is most." Father Stephen Maxwell made the comments during this week's Church of England's general synod, which has backed the government's online safety bill. If passed, the legislation would force porn websites to carry out age verification checks. Ian Henderson, who has been supporting men and women overcome their porn addiction, says its an issue the whole Church needs to be talking about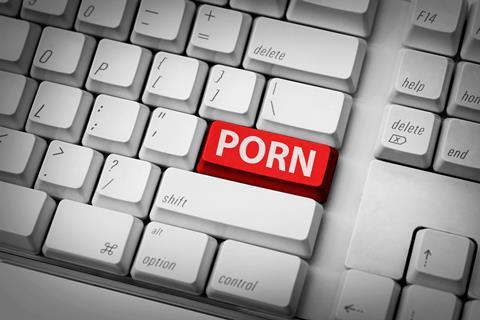 In a small room filled with MPs, Lords and church leaders, I sat and listened to some of Naked Truth's clients and team share their raw but real stories of porn addiction, hope and healing. In that packed conference room in the Houses of Parliament, I almost forgot that this isn't normal. That people don't like talking about pornography.
When the Tiverton by-election took place a couple of weeks ago, due to the resignation of Neil Parish, an MP caught watching porn in parliament, it brought the reality of the epidemic into the very heart of public life. In a recent YouGov report published in July 2022, 76 per cent of men and 53 per cent of women said they have, at some point, watched porn. Around a third of those men (36 per cent) said they watch pornography at least once a week. An Ofcom survey revealed that nearly half (49 per cent) of UK adults viewed porn during September 2020, and Naked Truth's own survey of over 2000 individuals showed that 13 per cent of those surveyed identified themselves as addicted to it.
The problem with porn
The devastating impact of porn use on individuals and relationships is significant. Marriages, ministries, families and futures can be left in ruins. There are people in our churches and wider communities walking with addiction, betrayal, trauma, relational crisis, breakdown and depression - all caused by or deeply affected by pornography.
93 per cent of US pastors said that pornography is a bigger issue than ever before in their congregations
You may never have seen porn; your church leader may never have seen porn. But, as a Church with a mandate to bring good news, hope, healing and freedom, we urgently need to acknowledge one simple fact: many in our communities - and our own congregations – do have a porn problem. That means our church leaders have a porn problem, and so do you.
Wider society is beginning to acknowledge the harms that pornography can cause. In the past year, there have been mainstream campaigns calling for the world's biggest porn sites to be better regulated and held to account over issues of consent, violence towards women, exploitation and abuse. This led to Mastercard and Visa removing their services and, subsequently, millions of videos being taken down. In countries around the world and across all political spectrums, age verification laws have been debated and, in some cases, implemented. Research on the medical and mental health issues caused by porn continues to build a case for it to be seen as a public health issue.
An open conversation
When a person in a public position is found to have been accessing pornography in the workplace, there is a public outcry. And yet within the Church, we are still struggling to talk about it. Why is that? Is it partly because leaders don't feel equipped to help people? In a study conducted by the Barna group, 93 per cent of US pastors said that pornography is a bigger issue than ever before in their congregations. Despite that, only seven per cent had a programme to address it. In UK churches, it is likely to be even less.
As a nation, we need to get comfortable with talking about porn
In 2013, I started the Naked Truth Project to open eyes and free lives from the damaging impact of pornography through education and recovery programmes. Our programmes are accessible to people of any or no faith but, as a charity with Christian values at its heart, we have always wanted to resource and support churches to respond to those struggling with the fallout from porn use.
This week, the Church of England General Synod voted almost unanimously to support the new online safety bill currently making its way through parliament. One of the contributions to the debate came from Father Stephen Maxwell, a Greek Orthodox priest, who said: "30 years ago I very seldom had a confession that was about pornography. Now...it is most, and I hear hundreds, many hundreds of confessions every year...This is a disaster, it is a disaster not just for children, it is a disaster for middle aged people, even old aged people."
The bill, which would require pornography websites to use age verification technology and place a duty of care on companies such as Meta, is something that Naked Truth have long been campaigning for.
Praying for change
This is why we have recently hosted two special gatherings in Westminster, to bring together MPs, Peers and Church leaders to hear testimonies from our team and clients. We then launched of our church membership programme, praying together for change - both in legislation, through the Online Safety Bill, and in the community, through churches being equipped and resourced to offer help and hope.
Naked Truth offers sermon ideas, small group and youth leader training, recovery resources and content from over 40 specialist partners. We provide advice and support and can run confidential congregational surveys, giving an in-depth and bespoke insight into people's views and attitudes. The aim is to enable leaders to tackle the social and relational impact of pornography addiction within communities, and to provide those who are struggling with hope.
The Church is in a unique position to be able to meet people where they are at, to welcome them without shame or judgement, and to signpost them to freedom. After seeking help at their local church and being led to our Click to Kick programme, one participant told us that now, six months later, they remain free from pornography and have come to faith, believing that Jesus can set people free from addiction.
As a nation, we need to get comfortable with talking about porn, and helping people through their struggles. And our churches need to lead the way, stepping up and becoming part of the solution to the problem that is porn.
To find out more about Naked Truth and their church membership programme visit www.nakedtruthproject.com

Ian Henderson is the founder and CEO of the Naked Truth Project, which aims to open eyes and free lives from the harmful impact of porn through awareness, education and recovery programmes.
View full Profile