The Windrush Generation brought the sounds of the Caribbean into British worship. But the music would have an impact far beyond the walls of the Church, explains Colin Tomlin
Music was an integral part of the new churches started by the Windrush Generation. And one of the primary purveyors of the new sound of worship reverberating from homes and halls around the UK was Rev Bazil Meade MBE, co-founder of London Community Gospel Choir (LCGC).
Meade's mother had arrived in Britain with her son in the 1950s from Montserrat, but Bazil was taken under the wing of Dr Olive Parris, a youth pastor at Clapton New Testament Church of God, after he witnessed domestic violence and ran away from home. 'Mum Parris', as Meade affectionately called her, bought him his first keyboard and, later, took him on international music tours.
More than 40 years later, he recalls how the music of the islands influenced the choruses sung in those early church worship services.
"Jamaicans would play ska and blue beat-style music and the Jamaican-influenced churches played their choruses with that vibe. Then you had the smaller islands like Montserrat, Barbados, Antigua, St Lucia, Trinidad and Tobago, who played soca or calypso. And so, the music played a part in the churches of giving identity."
As time went on, the new sound caught the attention of the general public, not just as a tool for spreading the gospel message, but the culture of the Caribbean, too.
One of Meade's early recollections was that of a choir from Bibleway Church, who accompanied singer Elkie Brooks on tour in the 1970s. This partnership, between mainstream rock musicians and a church choir, was considered pioneering by some, but sacrilegious by others. Yet a vision was burning in Meade's head and heart.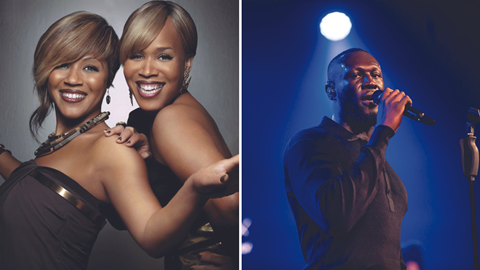 Going mainstream
In 1982, Meade, with the help of John Francis (Ruach City Church), Delroy Powell (New Testament Assembly) and Lawrence Johnson, set out to build a community of choirs that would showcase the UK's Black Gospel music talent. Together, they staged an event at London's Kensington Temple, highlighting up and coming choirs from Black-majority churches.
The event was a great success. Later that year, Channel 4 launched Black on Black, designed to give platform to the UK's Black community and overturn negative stereotypes after the 1981 Brixton disturbances.
The show's producer, a young Trevor Phillips, was keen to highlight not just the social and political aspects of Black lives but also what was happening culturally and spiritually. As Sir Trevor put it in his endorsement of Meade's autobiography: "Bazil Meade didn't invent Gospel music but he made it British and transformed our parents' private music into a passionate public expression of the spiritual heart of the Black community."
For many people, it was an eye-opener that Black Gospel music, more commonly heard in America, was being produced here, with a uniquely British flavour.
Soon after, one of the choirs that appeared on Black on Black, The Inspirational Choir, led by Bishop John Francis, was invited to provide backing vocals for ska/pop band Madness. 'Wings of a dove' reached number two in the UK charts, and helped the choir land their first recording contract.
Gospel music has the potential to cut through into the mainstream in a way that Contemporary Christian Music struggles to match.
Next, LCGC received an invitation from The Beatles' producer, Sir George Martin, to contribute vocals to Sir Paul McCartney's 1984 album Give My Regards to Broad Street. They went on to work with Sir Tom Jones, Tina Turner, Annie Lennox and many other music sensations of that era.
Meade told Premier Christianity last year: "We were ridiculed for being ungodly, singing with non-Christian people, singing in non-Christian environments. But I was convinced that God gave this particular mission to me. I didn't see myself as anyone's superior; I felt it was God's plan."

A broader impact
One might be tempted to think that, since the 1980s and 90s, the influence of Black Gospel music has waned. But while we may not see as many vocalists and musicians on UK TV shows and stages as we did in decades past, many of those who took Gospel mainstream have continued to make a significant impact in the broader music industry, working at the highest levels as vocalists, arrangers, musicians and producers.
One of the co-founders of LCGC, Lawrence Johnson, has worked as a vocal arranger and consultant with the likes of Al Green, Andrea Bocelli, Gary Barlow, Sam Smith, Stormzy, Sir Paul McCartney and Westlife. Along the way, he became a founding member of Nu Colours, an R&B-fuelled Gospel group signed to Universal Records. He is also the creative director of Sounds of New Wine, the award-winning collective from New Wine Church, south London.
Another person quietly bringing Gospel music to the mainstream is multi-award-winning vocalist Priscilla Jones, who was also part of Nu Colours. In addition to starring roles in Westside Story and live performances on Strictly Come Dancing, she has shared a stage with the likes of Stevie Wonder, Sir Elton John, Queen and Sir Tom Jones, and worked as a vocal coach with Take That, Kelly Clarkson, Jennifer Hudson and Girls Aloud.
From his early days playing in Mile End New Testament Church of God (now known as Epainos NTCG), Andrew Small has become a highly regarded drummer, musical director and producer whose career has seen him work with Kylie Minogue, Il Divo and Massive Attack. There are so many others, such as Jerry Brown who is widely regarded as one of the finest UK drummers of his generation, along with his musician and producer brother Nicky Brown. These brothers are creating a dynasty of influence, as their own children are also working in the music and entertainment industries, continuing that influence.
Cutting through
Gospel music still has the potential to cut through into the mainstream in a way that Contemporary Christian Music (CCM) often struggles to match. Mary Mary's 'Shackles (Praise you)' became a top-ten hit in several countries around the world in 2000. More recently, Stormzy's 2017 hit single, 'Blinded by your grace, pt. 2' reached number seven in the UK charts and enjoyed more than 34 million YouTube views.
5 pioneers of UK Gospel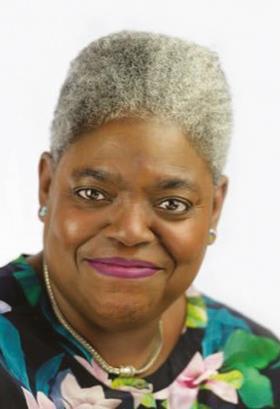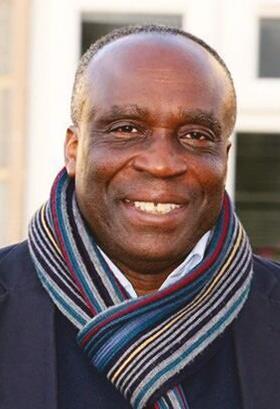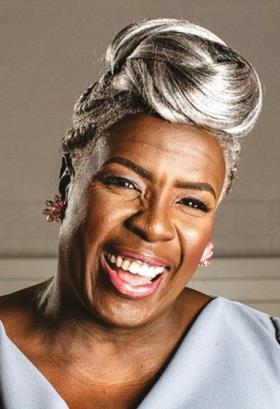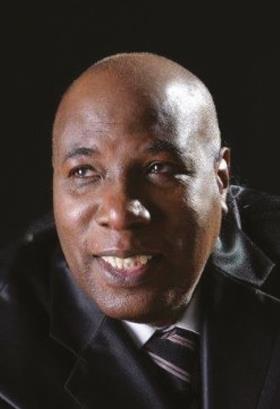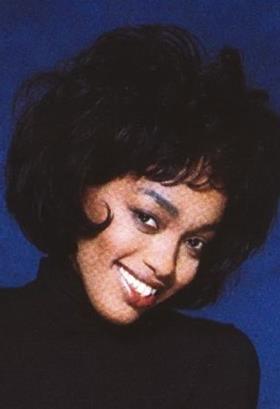 Speaking to Premier Gospel's Muyiwa Olarewaju, who is also a successful music artist, Stormzy hit back at the perception that Gospel is a less important genre. Speaking at an event with upcoming Gospel artists, the 29-year-old rapper said: "I encourage them to reject that notion that Gospel is a side genre…reject that in everything they do, reject that in their decisions, reject that in how they walk, reject that in how they talk…Gospel is massive because the God they serve is massive."
GOSPEL MUSIC IS AT THE HEART OF CULTURE
It's a sentiment Olarewaju agrees with. In the same conversation, he further explained the disproportionate impact Gospel music has had – not just on music in general, but also in wider British life: "Culture is influenced by pop culture. At the heart of pop culture is music culture. At the centre of music culture is Black music. And at the heart of Black music is Gospel music."

Love Gospel? Listen in to Premier Gospel, a music-based station reflecting the worship, thoughts and lifestyle of the Black, Christian & Gospel loving communities. Available now on DAB radio or your smart speaker. For the best listening experience visit premier.plus

Colin Tomlin lives in Norfolk and works as a generous giving adviser for the Diocese of Norwich. Along with his wife, Judy, he co-publishes Pitch Black magazine, which celebrates, cheers and challenges the UK's Black community to be their very best
View full Profile