Premier's Director of Gospel and Music, Muyiwa Olarewaju, pays tribute to the founder of The Fountain of Life Church, a leader whose investment in the next generation went far beyond the walls of the Church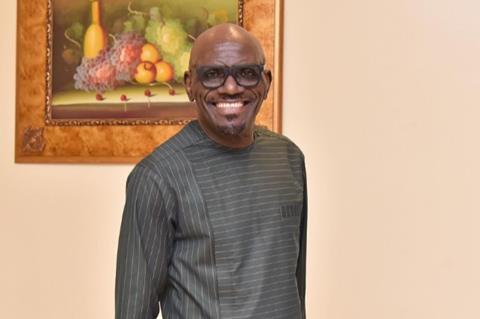 As I reflect upon the life and legacy of Pastor Taiwo Odukoya, who passed away on 7 August, I am filled with a profound sense of gratitude and admiration. Pastor Taiwo, the founder of The Fountain of Life Church, was not just a spiritual leader; he was a visionary, a mentor, and a father figure to many, including his own children, the most well-known probably being the talented actor Jimmy Odukoya, star of The Woman King movie with Viola Davis and John Boyega. It is with deep respect and honour that I pay tribute to this remarkable man who, for me, was a fountain of inspiration and wisdom.
Pastor Taiwo's journey of faith and leadership began as a young man with a passionate desire to serve God and impact lives. He founded The Fountain of Life Church with the mission of bringing the life-transforming message of Christ to people from all walks of life. His commitment to this was unwavering, and he led by example, embracing both the spiritual and practical aspects of life. Through his teachings, he instilled in his followers the importance of holistic growth, fostering an environment where spiritual, emotional and physical well-being flourished.
Investing in the next generation
One of the hallmarks of Pastor Taiwo's leadership was his dedication to empowering the next generation. His vision extended beyond the four walls of the Church, as evidenced by his involvement in the PBO (Pastor Bimbo Odukoya) Foundation. This foundation, established in honour of his late wife, focuses on providing mentorship, counselling and educational opportunities to young people. Pastor Taiwo understood the significance of investing in future leaders, and his commitment to their growth is a testament to his heart for transformational leadership.
He imparted practical wisdom, guiding people to make informed decisions and cultivate a strong sense of purpose
His generosity was mind boggling. It is interesting to me that, just on Sunday at lunch with close family friends, we were exchanging stories of experiences in church. One of the most poignant was of Pastor Taiwo gifting a young couple a significant amount of money for their wedding. The same young couple had been instrumental in several other leaders' lives and ministries, yet none of the others gave a gift, financial or otherwise.
Generosity of Spirit
Pastor Taiwo's giving wasn't limited to church ministry, it was far-reaching, extending even to the business sphere. He was a firm believer in the potential for spiritual principles to shape and guide one's professional life. This belief informed the giving of his time, efforts, wisdom and resources. It impacted and shaped leaders such as the renowned banker, Mrs Ibukun Awosika, and business titan and movie producer, Mrs Yewande Zacchaeus, to name a few. His influence reached far beyond the church, leaving an indelible mark on various aspects of society.
Pastor Taiwo's legacy is further encapsulated in the Fountain Bred initiative, which serves as a platform for sharing stories of individuals who have been impacted by his teachings. Through these, it becomes evident that his guidance was not limited to spiritual matters alone. He imparted practical wisdom, guiding people to make informed decisions and cultivate a strong sense of purpose. This initiative stands as a testament to his commitment to nurturing well-rounded individuals who contribute positively to their communities.
A life well lived
Personally, I am deeply touched by the last message he shared with me: "Thank you very much Brother Muyiwa. My warm regards to the family. (Psalm 1:3)." This scripture - "He is like a tree planted by streams of water that yields fruit in its season, and its leaf does not wither. In all that he does, he prospers"- captures the essence of Pastor Taiwo Odukoya's life. His was a life firmly rooted in God's Word, constantly bearing fruit and flourishing in all seasons. His humility, warmth and genuine concern for others were evident in every interaction, leaving an indelible mark on everyone he encountered.
I will never forget his visit to Premier Christian Radio as a guest on the Gospel Tonight show. On that occasion, his was a supporting role to his late wife, Pastor Bimbo Odukoya. I was struck by how silent yet strong he was in support of her. As a church leader from Africa, it's normal for the senior pastor (most generally a man) to be the centre of attention. Pastor Bimbo was a globally recognised speaker and leader and it quickly became clear to me that Pastor Taiwo was the wind beneath her wings, and happy to play the supporting role.
His influence reached far beyond the church, leaving an indelible mark on various aspects of society
Many times, the stories we read of pastors and their families leave us bewildered about how such wonderful leaders can have such dysfunctional homes. In some ways, we have become accustomed to the storyline of children of a successful pastor saying they hate God and church. Pastor Taiwo's story is the complete opposite. It's been a joy to watch his children grow in their faith and share that with the world - whether that is Tolu singing, Jimmy rapping in the early days, then leading young people in church, or Tobi supporting people in their mental health journey.
I am grateful for the privilege of having known and learned from Pastor Taiwo Odukoya. His impact on my life - and countless others - will forever remain etched in our hearts. Our thoughts and prayers are with his children, grandchildren and extended family.

Muyiwa Olarewaju is the director of the UK's biggest gospel radio station, Premier Gospel
View full Profile