As the Christian community mourns the passing of a Windrush pioneer, Marcia Dixon pays tribute to a trailblazer who bought financial services to a community excluded from mainstream banking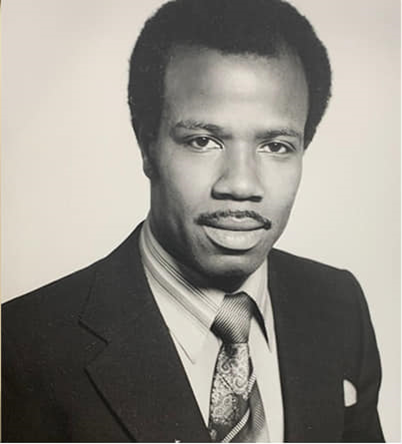 Rev Carmel Jones, one of the UK's most well-known Black church leaders and a prominent member of the Windrush Generation, died peacefully on Saturday 22 July following a bout of ill health. He was surrounded by his family.
The pioneering church minister will be remembered for the great legacy he created - the Pentecostal Credit Union (PCU). Rev Ade Omooba and Dionne Gravesande, co-chairs of the National Church Leaders Forum, joined church leaders from across the UK in paying tribute to Jones, saying he was "an exceptional man whose indomitable spirit and unwavering faith blazed a trail of inspiration for countless lives."
Early years
Born in St Elizabeth, Jamaica, Jones was one of six siblings. His mother was a homemaker and his father farmed a small holding. Faith played a very important role in his childhood. Like many Caribbean people, Rev Jones came to Britain in the 1950s, aged 17, in search of work, adventure and to make a success of himself.
He had been an altar boy at the Anglican church in Jamaica and, upon arrival in the UK, he went to his local CofE church in Clapham. At the end of the service the vicar thanked him for coming, but asked him not to return. Having been rejected by the Church of England, Rev Jones joined the Church of God in Christ UK. He became a lifelong member and was eventually ordained.
As a young pastor, starting a church from the ground up, Rev Jones was the first person to give our church a loan
Rev Jones was inspired to start the PCU after reading an article about credit unions in The Sun newspaper in 1979. It launched at a time when Black people found it difficult to access financial services, experiencing racism and financial exclusion from Britain's established banks and building societies. In response, the PCU provided personal loans, business and church loans and savings accounts to individuals, church leaders and business owners desirous to buy their own buildings.
Many well-established Pentecostal churches in Britain today purchased their first buildings with loans from the PCU, including: Assemblies of The First Born Church, AME Zion Church, Ruach City Church, New Testament Assembly, New Testament Church Of God and many more.
Bishop John and pastor Penny Francis, joint leaders of Ruach City Church, Brixton said: "Rev Carmel Jones was a trailblazer, a pioneer, and a legend - you could also say he was the church's Black banker! He was a special confidant and friend to me personally.
"When I look at all the acquisitions of Ruach City Church, it started with Rev Carmel Jones, who gave us our first mortgage when our high street bank turned us down.
"As a young pastor, starting a church from the ground up, Rev Jones was the first person to give our church a loan…Thank you for showing us that we can do all things through Christ who strengthens us. Your legacy will live on!"
A disruptive visionary
As well as starting the PCU, Rev Jones founded the New Assembly of Churches and RESCUE, a training organisation for ex-offenders. He was also one of Britain's first Black prison chaplains. There were many challenges that he overcame, including being investigated by the Financial Services Authority (FSA) in 2012 for making loans to churches at a time when the FSA prohibited credit unions from corporate lending.
But Rev Jones was "a disruptive visionary", as Bishop Delroy Powell of the New Testament Assembly put it. He had devised a scheme to ensure that funds could be provided to Black-led Pentecostal church groups who could not get loans from high street banks to buy their buildings. Ten years later, corporate lending by credit unions is now approved by the regulator. Rev Jones was ahead of his time.
During it's early decades, PCU members were drawn solely from the Black Pentecostal community but, following Rev Jones' retirement, the management expanded the PCU "common bond" to attract younger people and support initiatives that encourage the economic empowerment of the Black community. In 2018, the PCU began offering online banking services.
Rev Carmel Jones was a trailblazer, a pioneer, and a legend
In 2020, St Paul's Clapham, the church that rejected Rev Jones when he first arrived in the UK, held a service where they publicly apologised to him for the racist treatment he received. Rev Jones graciously accepted the apology stating: "I was a boy of 17 when I encountered here one of the first of many acts of racial prejudice that subsequently occurred in my life.
"It provided the inspiration that led me to founding the Pentecostal Credit Union 25 years later. It led me to the Pentecostal church, where I still am today and lastly, but certainly not least, it led me to meeting the woman who has been by my side for the last 63 years."
Rev Jones was married to Iveline for 65 years and says it was love at first sight. They had three children together.
He is survived by his wife, two children, grandchildren and his extended family. The funeral will take place at Ruach City Church, Brixton, London on August 15, 2023.

Marcia Dixon MBE is one of the most well-known PR specialists within Britain's black church community. In October 2020 Marcia was listed in the Queen's Birthday Honour's List and awarded an MBE for services to Inter Faith Relations.
View full Profile