Marcia Dixon pays tribute to the former general secretary of the Evangelical Alliance, who passed away yesterday aged 70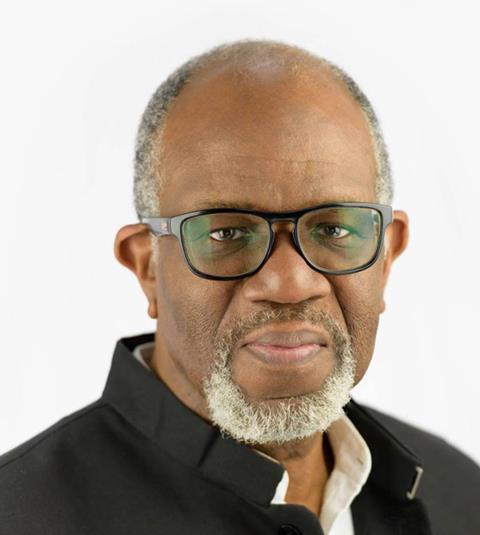 The British Christian world has lost a spiritual giant. Rev Dr Joel Edwards died yesteday, after battling cancer.
In typical Joel style, his death was announced in a post written prior to his passing, which stated, "Dear Friends, This is to say my final goodbye…I have gone home." He thanked the Christian community for their prayers and commended them to look after his family.
Everyone who has experienced Joel's ministry has felt his passing keenly, especially the black Christian community. We were proud of this Jamaican born man who migrated to Britain as a young boy, came to faith in the black Pentecostal church – the New Testament Church of God to be exact - and rose to the highest echelons of church leadership, impacting people of all races, cultures and nationalities.
In my role as religious journalist at The Voice newspaper, I had the pleasure of interviewing Joel many times. We met when he served as General Secretary of the African Caribbean Evangelical Alliance, an organisation formed to bridge the gulf between the black and white Church and cultivate greater unity amongst black leaders.
I always found him an engaging and interesting interviewee. As a young Christian, I welcomed his fresh perspective on the Church, which took into account the religious and cultural clash occurring between the older and younger generation of black Christians, and recognised the need for change in order to keep the younger generation.
Joel put his theory into action when he was appointed Senior Pastor of the New Testament Church of God, Mile End. It was a church where young people felt embraced and understood. They flocked to it in their droves. I know because I was one of them.
He gave up his pastorate when called to serve the wider Church. He'd been appointed to a high flying job at the Evangelical Alliance, a place where he later made history when in 1997 he became the first black man appointed to the role of General Director. He left the role in 2009.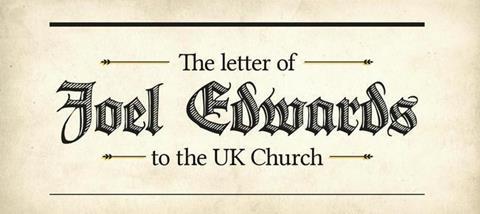 Myself, and many others watched, in awe and admiration, as the impact of Joel's ministry grew. We saw his name listed to speak at leading events across the country, heard his contributions on BBC Radio 4's Thought for the Day, read his books and watched as he served on a range of committees and advisory boards. Following his time at the EA, he was appointed Director of Micah Challenge and in 2019 he was awarded a CBE for services in tackling poverty and injustice.
It's no surprise, then, that there has been an outpouring of love, gratitude and tributes to Joel from leaders, lay members, friends and colleagues from across the denominational spectrum.
In a joint statement, The Archbishops of Canterbury and York, Justin Welby and Stephen Cottrell wrote they were "saddened by his death", commending his advisory role on the CoE's Racial Justice Commission.
Bishop Donald Bolt, leader of the New Testament Church of God, the denomination where Joel spent his formative years as a Christian, and where he was ordained as a minister stated: "Rev Dr Joel Edwards exemplified the life of a true believer, a mature disciple, a focussed pilgrim a highly respected minister and a leader with integrity. Joel has given much to the New Testament Church of God over the years, for which we are most grateful. We have benefitted from his wisdom, passion and commitment to best practice in Christian leadership. Rest in eternal peace our brother."
Gavin Calver, General Director of the Evangelical Alliance wrote: "In 1997 Joel Edwards became the first black Pentecostal general director of the Evangelical Alliance. Under his leadership he deepened the diversity of the EA while bringing credibility and attention to evangelicals in the ecumenical and secular spheres. Joel promoted evangelicalism in the public square and presented Christ in the media and in parliament, strengthening the voice of evangelicals significantly. We have lost a hero, mentor, friend and great encourager whose legacy is utterly profound and long lasting. My prayers are with his family at this difficult time."
Bishop Joe Aldred, a member of the National Church Leaders Forum stated: "In every generation God raises up individuals who prophetically reflect the divine will and purpose and challenge humanity to be our best reflection of the divine image. In my time Joel has been a classic in this regard. His personal friendship was dear to me and his multi-cultural bridge-building between diverse ecclesial streams will be a lasting legacy for us all."
In the last few years of his life, Joel attended the Emmanuel Community Church and was pastored by Doug Williams who shared, "What a year this has been, full of change and transition! Our church has had to deal with external and internal points of pressure and process. Internally, my dear friend Joel Edwards helped lead us on a journey of church renewal and reflection…we are now getting set to implement an array of changes in the light of this piece of work. Joel did this through a season of intense challenge to his health. I witnessed his tenacity, wisdom, honesty and laser sharp thinking. He called me his pastor, but he was mine! The announcement of his death has therefore hit us all very hard. Joel was a man people could trust, a teacher they could understand, a leader they were willing to follow, a preacher who always applied his message to his own life first, a husband and father that valued family, a mentor who inspired hope, a brother every sibling could be proud of…and a friend I will never forget! Goodnight Joel….and I'll see you on that morning.."
Joel is survived by his wife Carol, his children Joel Jr and Davina and grandchildren.

Marcia Dixon MBE is one of the most well-known PR specialists within Britain's black church community. In October 2020 Marcia was listed in the Queen's Birthday Honour's List and awarded an MBE for services to Inter Faith Relations.
View full Profile