The rejection of the Windrush Generation was a self-inflicted wound from which the Church is still recovering, says Alpha pioneer, Nicky Gumbel
According to David Baddiel, I'm not white, I'm minority ethnic. I've never really experienced racism for being Jewish, but the impact of the racism that my father experienced has had a huge, indirect effect on my life. I lost a lot of my family in the Holocaust. The fact that my father was traumatised had an impact on my upbringing. The way I brought up my children was probably impacted by the relationship between me and my father. These things last for generations.
The Church of England has a terrible history of involvement in the Transatlantic Slave Trade, and then of rejecting the Windrush Generation. It's not enough to repent of what's been done. We need to put things right. The key to real change is leadership. And the only way to change the leadership is to recruit great people and promote them fast. It requires determination and resources, but if people are genuinely equipped for leadership positions, and it is a diverse leadership, the Church will fly.
If you have diversity, you get more ideas in the room; you get greater perspective. If you have five people that are all the same, you won't get the same breadth of ideas or vision. There are lots of outstanding people who could be recruited, trained and promoted into positions of leadership. But, at the moment, they're trapped underground. They don't see anyone like them in leadership. We have to change the system of recruiting church leaders. We have to be much more proactive, and we have to love people into the process. We need to say: "We're deeply honoured that you should even consider being ordained, considering the history."
What happens on the stage is so important. Many years ago, a member of our congregation said to me: "Thank you for having Black people give out communion, because if we see it, we think we can do it." It never struck me that anyone would think they couldn't give out communion. But it also made me realise that it applied to everything. Unless we have a diverse worship team, people will not think they can sing in the band. Unless we have diverse curates, people won't think they can get ordained. If people can see people like them on the stage, they're much more likely to stay. If they don't see anyone like them on the stage, they're much less likely to feel at home in that church.
It's not enough to repent of what HAS been done. We need to put things right
There is still complacency in the Church of England. Institutions are slow to adapt and change. The Peter Stream at St Mellitus, designed to widen access to ordination for those trapped by racism, intellectualism and elitism, started with four people. Now we have over 90. It could grow a lot stronger, if it was more widely accepted. I would like to see it adopted in every diocese, encouraged from the top. The Church Commission has set aside £100m [to compensate for historical benefit from the Transatlantic Slave Trade] and I'm hoping they'll use some of that for training people. I'm hoping that the release of these finances will be used to put things right. I hope it will be used in a way that is really focused on correcting these wrongs.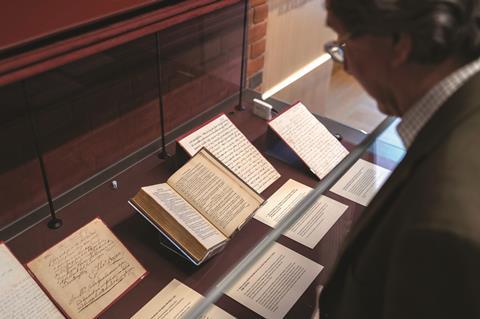 Diversity is theologically important. It's the manifold wisdom of God. In Ephesians 3:10, the word for "the manifold wisdom of God" is polupoikilos. It appears only once in the New Testament, and once in the Septuagint, the Greek translation of the Hebrew Old Testament, where it's used to describe Joseph's coat of many colours (see Genesis 37:3,23,32). So the manifold wisdom of God is like Joseph's coat of many colours; that is Paul's vision for the Church. In heaven, diversity is not eliminated, it's celebrated. Revelation 7:9 says that before the throne of God "was a great multitude that no one could count, from every nation, tribe, people and language" all worshipping Jesus.
Jesus told us to pray: "Your will be done, on earth as it is in heaven" (Matthew 6:10). What's his will in heaven? Diversity. So what's his will on earth? Diversity. A diverse group of people, worshipping Jesus together. My son-in-law, Miles, is half Punjabi, and he feels very strongly about this because, for so long, he looked around and couldn't see anyone like him. And so he has brought together this amazing group of diverse worshippers [Manor Collective], and they're producing some wonderful music. Amazing things happen when you get diversity in worship.
If the Windrush Generation had been welcomed into the Church of England, it would have been a massive benefit.They were a very Spirit-filled, godly people; they had a huge spiritual heritage and their loss was tragic for the Church of England. It was a self-inflicted wound. The Church of England had been in gradual decline from 1910 to 1950. Then I believe God sent the Windrush Generation. When they went to church, vicars said: "Thank you for coming, please don't come back." That was a horrific, racist sin, but it was also a sin against the Holy Spirit. With the rejection of the Windrush Generation, we started an exile. Since then, there's been 70 years of much sharper decline in the Church of England. I believe that when we work in collaboration with the people who were rejected at the time of Windrush, there will be revival.
There is still racism in this country. The same person who thanked me for inviting Black people to give out communion took me to a Chelsea football match. He's a successful businessman and has a box there. Five minutes before the end of the match, he said: "We need to go now." I asked: "Do you always leave early?" "Yes," he replied, and he pulled up his sleeve to show me a horrific scar. When he was younger, he was the subject of a racist attack at the end of a football match. I was horrified that a friend of mine carries a scar just because of the colour of his skin.
In heaven, diversity is not eliminated, it's celebrated
I don't think anyone is likely to be attacked with a broken bottle in church, but there can be an unconscious bias towards different cultures. I'm amazed at the way people – even politicians – talk about the Church in Africa, as if what we believe here is superior to what they believe there, almost like children who need to grow up and become 'like us' in their views. Many church leaders in Africa are far better educated and articulate than some of our own leaders. I spoke to one African archbishop recently, and I said: "The way you're being treated is colonial and racist." He said: "Yes, we feel that, but we don't feel we can say it."
The Church in England is in no position to feel superior. It is not growing, yet the Church in Africa is growing at a very rapid pace. So we should have some respect. We should be saying: "What can we learn from what you're doing? Come and teach us about church growth, church planting and evangelism." There's so much to learn from other parts of the Church. We think that everyone's like us, but that's not what the world is. We are a minority globally. In the old days, we sent missionaries to Africa, but now Africa is sending out missionaries!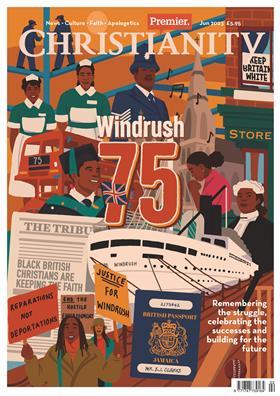 There are so many injustices in the world – poverty, disease, racial injustice – but the greatest injustice is for someone never to have heard about Jesus. The most important, loving thing we can do is introduce someone to Jesus. The Church needs to be asking: "How can we love people in our region?" We must see that justice is done, that the hungry are fed, the lonely cared for, but also that no one suffers the injustice of never having heard the good news. Jesus said: "Open your eyes and look at the fields! They are ripe for harvest" (John 4:35). I pray that the Church in the UK will lift up its eyes and look at the harvest; that the Lord would raise up a beautifully diverse Church which reflects the manifold wisdom of God. And I pray that God would unite the Church, and that the world would see its beauty. Bring revival to this nation and beyond, in Jesus' name. Amen!
Nicky Gumbel was vicar of Holy Trinity Brompton church (HTB) from 2005 to 2022. Pioneer of the Alpha course, he is an evangelist, speaker, leader and author. He was speaking to Emma Fowle
This article was published in our Windrush 75 special issue of Premier Christianity. Subscribe for half price

Emma Fowle is assistant editor of Premier Christianity and editor of Voice of Hope, Premier's quarterly devotional magazine. Emma is a trustee for Christian festival Creation Fest and lives in Cornwall with her husband and two teenage daughters. She loves to read, swim in the sea, play netball and lift weights with her dad.
View full Profile