The new C.S. Lewis biopic has been given more UK dates. Emma Fowle says the film finds its appeal in the candour, wit and accessibility of Lewis' own creative storytelling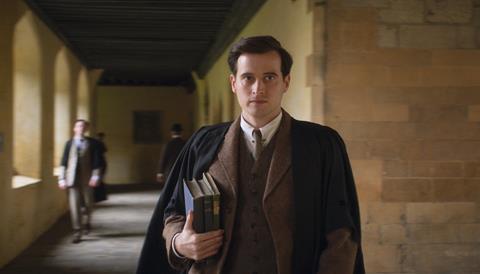 The Most Reluctant Convert is not your stereotypical Christian movie.
If the thought of sitting down to watch one of those sickly-sweet Hollywood films where everyone finds Jesus and lives happily ever after brings you out in hives, don't worry, I feel your pain. And this is most definitely not that.
Adapted from a one-person stage play of the same name, The Most Reluctant Convert follows the story of C.S. Lewis, arguably one of the last century's greatest Christian minds, from his early childhood years, through his experiences of grief and loss to his time at Oxford and his eventual, reluctant acceptance of Christ.
An intentional pursuit
Lewis' early childhood was a happy one, but, after losing his mother to cancer as a young boy, his home life became increasingly difficult. At age 19, as the first world war broke out, he was sent to the trenches of France. The suffering that he witnessed there only hardened his growing conviction that "either there was no god behind the universe, a god who is indifferent to good and evil, or worse, an evil god." Yet, despite the writer's commitment to materialism, and even his dabbling in the occult, God was after Lewis.
His is a testimony that remains, much like his books, both pertinent and relatable
Through chance encounters with writers such as George MacDonald (Phantastes, he said, "baptised my imagination.") and G.K. Chesterton, and the unlikely friendship of a growing number of Christian peers at Oxford (including, most famously, with J.R.R. Tolkien) Lewis began a thoroughly academic conversion. Their philosophical discussions, beautifully portrayed in the film, eventually led to Lewis rejecting the materialist view that meaning, rationality or purpose were just the accidental results of physics and biochemistry. Eventually, he finally "admitted that God was God, knelt and prayed, perhaps the most dejected, reluctant convert in all England."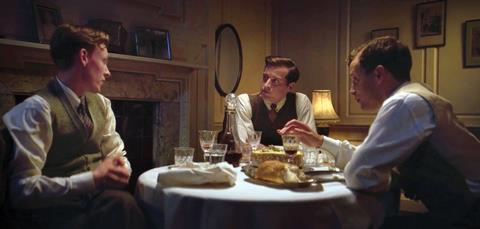 In his own words
Written by, and starring, American actor and producer Max McLean, and directed by BAFTA award-winning British filmmaker Norman Stone (who also directed Shadowlands, the story of Lewis' romance with American poet Joy Gresham), the film uses many of Lewis's own words. Largely based on his memoir Surprised by Joy, some of his most famous quotes from The Problem of Pain and The Weight of Glory also make a welcome appearance. What results is a clever, poignant and intellectually challenging script that – like Lewis' books – remains surprisingly accessible and funny to this day. Self-deprecating humour is regularly injected, as Lewis laughs at his own faults and struggles with faith.
He was perhaps the most dejected, reluctant convert in all England.
Watching this film is comparable to reading Shakespeare, in that it can take a moment to tune your ear to the language, which can seem old-fashioned at first. But once you're there, the beauty of Lewis' words, delivered so engagingly by McLean, are sure to delight. Unlike the stage play, which is a one-man show, McLean appears in the film as a narrator, ever present in every scene: sometimes alone but often commentating on the thoughts, actions and exchanges of the young Lewis (played by All Creatures Great and Small's Nicholas Ralph) and his crew of Oxford intellectuals. This breaks up the monologues, which are expertly delivered, and adds drama and pace to the story. The New York based McLean's English accent is solid. Ralph's Scottish attempt is less convincing at times. And while he plays the role of 20-something student Lewis admirably, asking a 31-year-old man to attempt to look 16 is a stretch, even if just for a few scenes.
An enduring appeal
Ultimately, the film works because Lewis' own writings have stood the test of time. His appeal is enduring because of the rigours of his mind, the breadth of his imagination and the honesty – and humour – with which he approaches himself and the world around him. By journeying from a hard-line disbelief in God, via a reluctant intellectual acceptance of his existence, to an eventual personal relationship with Jesus – and being able to talk about it so openly and cleverly - Lewis has paved the way for so many to explore faith. He is a rare breed who has lived through deep suffering and, yet, is able to articulate the deep hunger for joy that lives within all of us. It is this, says Lewis, that is "the serious business of heaven".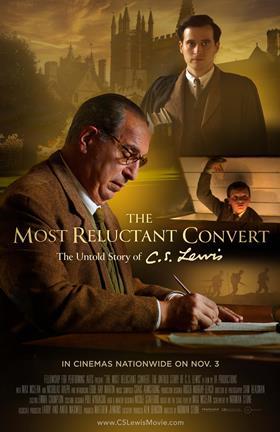 My teenage children arrived home halfway through the film and sat down to watch the end of it with us, totally engrossed. The events depicted might have happened over 80 years ago, but they remain, much like Lewis' books, both pertinent and relatable. In an increasingly secular world, his is a testimony that will inspire both old and young. This is an intellectually robust conversion story, told with honesty, humour and warmth. The story also causes us to reflect on our own doubts and flaws, and serves as a reminder that there is grace enough for us, too, to find God.
UPDATE: The Most Reluctant Convert will now be showing at 85+ UK cinemas from Sunday 14 November. For more information visit cslewismovie.com

Emma Fowle is assistant editor of Premier Christianity and editor of Voice of Hope, Premier's quarterly devotional magazine. Emma is a trustee for Christian festival Creation Fest and lives in Cornwall with her husband and two teenage daughters. She loves to read, swim in the sea, play netball and lift weights with her dad.
View full Profile