The son of a Methodist minister, John Motson supported the emergence of Christians in Sport and will be remembered as a man of great faith and integrity, says Jonny Reid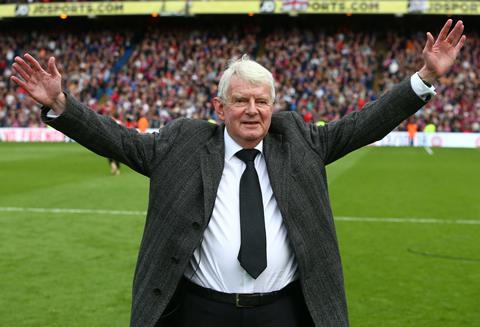 Perhaps football's most distinctive voice belongs to legendary commentator John Motson, who has died aged 77.
"It is with great sadness we announce that John Motson OBE died peacefully in his sleep today," said a statement from Motson's family yesterday.
John was born on July 10, 1945, in Salford. His father was a Methodist minister and introduced John to football at a young age. His passion for the game developed and, in 1968, John began a broadcasting career with the BBC that would last almost 60 years.
Stuart Weir, chief executive of Verite Sports, recollected a story Motson used to tell: "He said the question he was most often asked was: 'You only work for two hours on a Saturday afternoon. What do you do the rest of the week?' John used say that he found the question funny as it was the same question people used to ask his dad!"
During his time with the BBC he covered the many of greatest events in the game, including ten World Cups, ten European Championships and 29 FA Cup finals.
In 1989 John commentated on the tragic Hillsborough disaster FA Cup semi-final between Liverpool and Nottingham Forest, later appearing as a witness at the Hillsborough inquiry.
John supported and encouraged the emergence of Christians in Sport
Motson was awarded an OBE for services to sports broadcasting in 2001 and continued live broadcasting until retiring in 2018.
His distinctive voice and colourful commentary style are recognised by fans across the world as the soundtrack to many of football's most memorable moments.
John Motson was involved from the early years in the establishment of sports ministry in the UK.
Rev Canon Andrew Wingfield Digby, founder of Christians in Sport reflected: "From the earliest days of sports ministry in the UK, John supported and encouraged the emergence of Christians in Sport and was a friend to many who were involved in the early days of our ministry.
"Not only was Mottie a legend in football but a man of sincere Christian faith and true integrity. He will be much missed by many of us."
As part of John's work for the BBC he would mentor young up-and-coming commentators. One of them was former Chelsea and Newcastle captain Gavin Peacock, now a pastor in Canada. He tweeted yesterday:
Very sad to hear of the death of my former @BBCSport
colleague & friend John Motson.

He was personally so kind with his advice & encouragement.

Motty was simply a brilliant commentator & a national treasure, whose voice brought football into the homes and hearts of so many. pic.twitter.com/lHfJuQfYmm

— Gavin Peacock (@GPeacock8) February 23, 2023
John is survived by his wife Anne and son Frederick and they are very much in our prayers at this time.

Jonny Reid is the head of communications and resources at Christians in Sport. Christians in Sport exists to reach the world of sport for Christ and primarily works with competitive and elite sportspeople. Jonny plays hockey and cricket for local clubs in Oxfordshire and is on the leadership team of Town Church Bicester.
View full Profile