Edinburgh Council has admitted that they were wrong to cancel a Christian event on the basis of the beliefs of the keynote speaker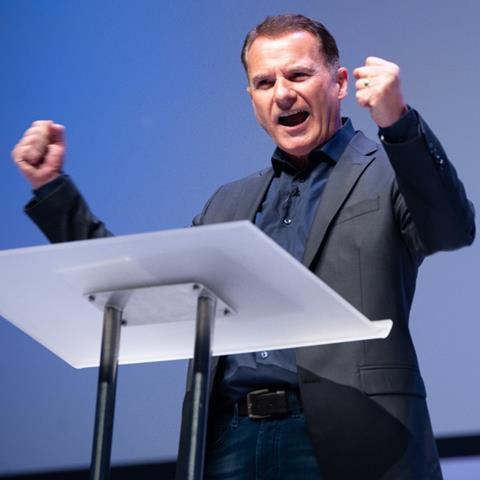 Destiny Ministries' three-day "Surge" conference was due to be held in Edinburgh's Usher Hall in Summer 2020. But after receiving a complaint about views on marriage and sexuality held by guest speaker, American preacher Larry Stockstill, the booking was cancelled.
The Council has now acknowledged that it "failed to meet its equalities duties to Destiny Ministries in terms of the Equality Act 2010 and therefore acted unlawfully." It also admitted that it had failed to take account of the Ministry's rights as protected by the European Convention on Human Rights.
In what has been quite the winter chill on freedom for faith across the UK, the Council's apology and offer of a settlement marks something of a warm June day. The Council's admission shows that the right to hold religious views is indeed fundamental, and needs better protection, especially in an environment where "cancel culture" reigns increasingly supreme. The conference organiser Andrew Owen (pictured, above) has written on this website, "There are far too many cases of people being closed down, shut down, cancelled," and he's right. The news comes against a backdrop of arrests of Christians for expressing their biblical beliefs.
Only last month, 71-year-old John Sherwood was arrested in North London for publicly preaching on Genesis 1:26, "male and female he created them." The bewildered grandfather strongly refuted any ill intent. "I was only saying what the Bible says – I wasn't wanting to hurt anyone or cause offence". The elderly man was grilled by police on what he would do if his children were gay.
The list of examples runs on. A school chaplain reported to the national terrorist watchdog for preaching this sermon, where he told children they could hold a biblical position on marriage if they wanted to, so long as they remembered to love their neighbour as themselves. A midwifery student suspended from university for believing that life ought to be protected from conception. Further afield on the continent, one MP is being criminally prosecuted for tweeting Bible verses. And under new legislation working its way through the UK parliament, there could be plenty more stories on the way. The vaguely-worded Police, Crime, Sentencing and Courts Bill empowers police officers to crack down on anything they deem to be a "one-person protest" which could cause "serious unease". With such unease being defined firmly in the eye of the beholder, preachers could be at even higher risk of being swept off the streets simply for sharing the gospel.
That said, while the free speech freeze may be underway at the hands of Holyrood and Westminster, this isn't the first time that a UK legal dispute has shown a promising bud of hope. In April, Manchester County Court found that Blackpool Council had discriminated against a Christian group by censoring bus adverts for a festival featuring American guest speaker Franklin Graham. Graham too had previously voiced his Christian views on marriage. For that, authorities had deemed him unworthy of a voice. In finding against the Council, the court gave a refreshing appeal to common sense. The judge condemned the way the Council had "[given] a preference to the rights and opinions of one part of the community without having any regard for the rights of the [festival] or those who shared its religious beliefs."
These two legal victories in Edinburgh and Blackpool show that respect for religious freedom as a human right still exists within our judicial system. But don't forget that both Destiny Ministries and the Lancashire Festival of Hope each had to undergo a long period of stressful legal negotiations to restore the rights that should never have been jeopardised. Support for biblical marriage is hardly an unusual belief. The Pope himself has been crystal clear on what he believes about marriage recently. The beloved Queen herself is head of a church that affirms the same view. Authorities can hardly pull everyone who agrees with them from the street. We can't just cancel Christianity.
The City of Edinburgh Council's apology to Destiny represents a thaw in the ice of a free-speech winter. Let's hope that authorities learn from this example and move us forward into a more tolerant and fair societal season.

Lois McLatchie writes for ADF UK, and can be found on Twitter at @loismclatch. To find out more about ADF UK's legal efforts to protect free speech, visit www.adf.uk.
View full Profile