In celebration of Black History Month, Omololu Fagunwa pays tribute to a zoologist, systems engineer and chemist whose Christian faith motivated them to help make the world a better place
Origen was one of the greatest Bible scholars in history, not to mention an early church father. He was a North African who advocated for the coherence of science and faith, admonishing fellow Christians to appreciate medical science. The efforts of medical doctors are not in vain, he said, even when there is healing from a disease by divine intervention.
In modern times I have come across some black people who, like Origen, are devoted to both science and Christian faith, often in scientific conferences, and sometimes in church or social events. In celebration of black history month, and as a black Christian scientist myself, I want to share their stories.
1. The unsung hero George K. Kinoti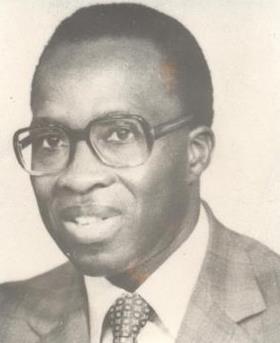 A Kenyan and graduate of Makerere University, Uganda, George K. Kinoti obtained his PhD in parasitology at the London School of Hygiene and Tropical Medicine. During his lifetime, he spoke and wrote on a number of issues about Christian faith.
This distinguished parasitologist and professor of zoology was popular for his books titled Hope for Africa and what the Christian can do (1994) and Vision for a bright Africa (1997) because they call upon the church and every African to work for peace and prosperity of Africa. Kinoti's engagements in the 1980s qualify him as an unsung black hero in science and Christian faith dialogue.
At the 1985 joint meeting of the American Scientific Affiliation (ASA) and Christians in Science (CiS), he spoke on how Western researchers and scientists could help developing countries. He argued that Christians had already invested considerable resources for evangelism, childhood and pastoral education and medical care, but the evident need for scientific education, research and development were neglected.
Kinoti envisioned that the ASA and CiS would work with African Christians both to solve long-term economic and health problems and to present an effective witness in Africa to the wholeness of the Christian approach to life. He wanted partnership between Western Christians and their African counterparts in order to engage in research and development. He dreamed of a major independent Christian research facility in Nairobi that would be staffed by both African and visiting international scientists.
Today, with an operational science-faith organisation called the Christian and Scientific Association of Kenya, that dream has come true. Indeed, the life and work of Kinoti portrays that local challenges demand a local solution – be it socioeconomic or scientific.
2. The enthusiastic teacher Donna Auguste
Donna Auguste is an African-American systems engineer, businesswoman and philanthropist. Auguste was the co-founder and CEO of Freshwater Software (which sold for $147 million), and is now CEO of Auguste Research Group.
Despite her many successes in the business world, Auguste returned to academia for her PhD because of concern about the declining numbers of ethnic minorities employed in the fields of science, technology, engineering, and mathematics (STEM).
Auguste was just four years old when her passion for science was born. She was fond of using a screwdriver to disassemble home appliances and then put them together again. Raised by her single mum, she often attended science fairs in town. The 1969 Apollo 11 moon landing encouraged her into STEM.
Auguste's own experience as a successful engineer and entrepreneur in technology fuels her passion and enthusiasm in introducing young students of colour to STEM.
In an interview with GlobalMindED, Auguste's advice to young black people was to "learn what is their source of strength and connect deeply to that source." I find Auguste's advice to be profound – how can one stay more energised than by relying on and affirming God as the source of strength and a deep connection with him on a daily basis?
Just like Auguste, I find God to be a dependable source of strength in both times of scientific success and struggles. A pertinent question Auguste asked at the end of her interview was, "What is your source of strength?"
3. The deeply religious Robert Selvendran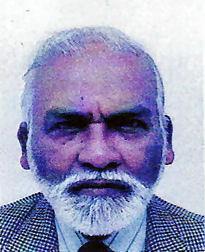 Robert Selvendran was a distinguished scientist and plant cell researcher of Sri Lankan origin. On top of his scholarly distinction, he was a church leader in Norwich. He argued that science at its deepest level is essentially a religious activity, which plays its own special role in unfolding the nature and purpose of God.
When Selvendran passed away in May 2018, the Quadram Institutes, a specialist food and health research centre in Norwich, UK made the following statement: "He published over 120 papers during his career, earning an ISI Highly Cited Researcher Award... Robbie was a deeply religious person, and in his retirement, he devoted his life to Christian work, travelling widely around the world to talk on science and Christian theology."
Selvenrdan's long reflection on the scientific and Christian views of the world found them to be complementary. "Together, both types of truth give a fuller and more meaningful picture of life, of the world, and indeed of the universe. More importantly for me, they enhance the meaning of eternal life in God, through the Lord Jesus Christ, whom to know is life indeed."
For Selvendran, the thrill and exhilaration of his scientific discoveries was nothing compared to the truth and light to be discovered in Jesus Christ.

Omololu Fagunwa is a Christian faith scholar and microbiologist. At the University of Huddersfield, his PhD research focuses on understanding the roles of gut microbes (especially bacteria) in health and disease, and how they help us in environment and creation care. He passionately engages in and encourages scientific endeavours to the glory of God and benefit of his creation. Since he attended the Faraday Summer Course in 2018, he has been actively involved in this subject: speaking in churches, writing posters and hosting the Called Scientist program on social media.