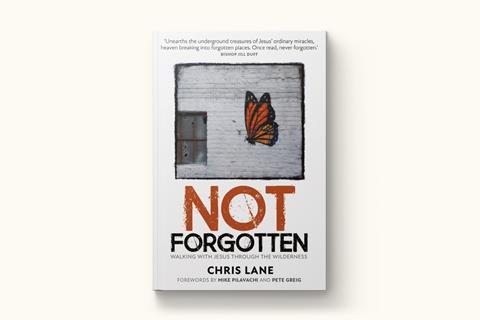 Not Forgotten is a well of encouragement, flowing with testimony and biblical truth, that brings inspiration to the thirsty reader.
Chris Lane has spent over two decades leading an estate church in Salford, and understands only too well the challenges of ministry 'on the margins', alongside the so called 'forgotten'. Dripping with the wisdom of hindsight he shares some of his (and wife Esther's) experiences of ministry with honesty and self awareness. He reminds the reader to seek - and to find - the God of goodness and faithfulness, even in places of wilderness.
In a book that is helpful for church leaders, and not, alike, he interweaves his own encounters, with a myriad of contemporary stories, into a framework of biblical themes and people. His and others' testimonies pour onto each page the work of the kingdom happening in every day places. A reminder that streams throughout encourages the reader to keep to God's plan in trust and obedience, rather than following our own, or our church's, 'targets'.
Billed as a book about keeping going when things are falling apart, Lane's only solution seems to be to remind us all to stay focussed on what God is doing. Never a bad thing, but the book is perhaps a little too upbeat. References to his own desert experiences are brief and it isn't until Chapter 7 we read a deeper personal reflection, which is alarmingly helpful in its rawness. Abundant positivity isn't always what one needs to read.
Lane is an engaging writer, honest with a wry edge that makes for an easy read. 'Not Forgotten' feels like the sort of book you keep on the bedside table ready for the days when you need a shot of divine encouragement to keep going. With many church leaders still reeling from change and uncertainty, it is surely deeply relevant sustenance for this time.


Rev Jules Middleton is a vicar in the Church of England, author, wife, mum, lover of Jesus and the sea - not necessarily in that order. She writes at pickingapplesofgold.com and tweets @redjules
View full Profile