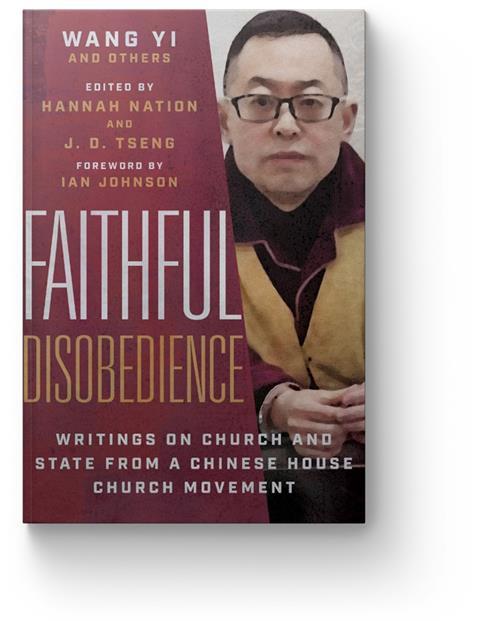 Faithful Disobedience is a series of written accounts from leaders inside the Chinese House Church Movement. It includes testimonies from six prominent Chinese voices, most notably the pastor of Early Rain Covenant Church, Wang Yi, who was sentenced to nine years in prison, charged with "inciting to subvert state power".
The short account of Lin Zhao is also striking. Described by liberal intellectuals as a "Chinese Joan of Arc", she initially turned away from God before coming back to faith and subsequently dying as a martyr. It is inspirational to read about her and Yu Yile, a pairing of powerful sisters in Christ who were held in labour camps and remained steadfast in their devotion.
Western readers, who are typically unaware of international Church movements and the dangers facing Christians in other nations, will benefit from this glimpse inside China. The book serves as a helpful reminder never to take for granted the liberty to worship freely.
Faithful Disobedience is potentially a landmark historical text that will inform future generations of the hardships facing pastors in this troubled part of the world. While not suitable for younger readers, the book will challenge mature, enquiring minds looking for insight into the religious situation in China. More than that, this powerful set of accounts can reignite a passion for Christ, as it details the stories of brave men and women, and their contemporary sacrifices.



Daisy Edwards is a history and journalism graduate, Londoner and lover of country music.
View full Profile