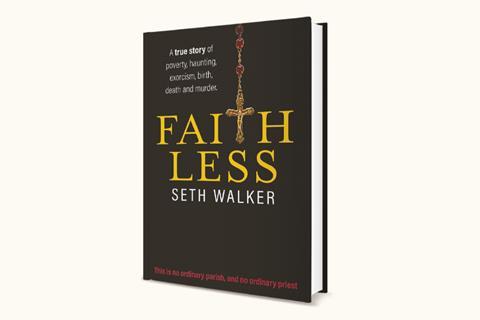 If you want a nice Christian book for your mother-in-law, look somewhere else. This is a disturbing read.
Within these pages is the real life account of a gifted young evangelist in his 20s who moves to a deprived housing estate to live with some of the most marginalised families in England. Here he encounters almost daily occurrences of domestic cruelty and extreme violence, alongside harrowing tales of abuse, retribution and demonic possession. It's an eye opening reminder of how life is lived for some outside the middle-class bubbles of many churches. Despite the traumatic situations he finds himself in, the author's pastoral heart shines through. At great personal cost, he gradually becomes an accepted, even essential, member of this dysfunctional but very human community.
The book also documents his personal journey as a young priest left alone to manage situations far beyond his years and outside of his narrow faith experience. It charts the author's demise, over several years, from the heights of evangelical passion and unquestioning trust in God to total loss of faith and attempted suicide. The book is his account, 30 years after the events, writing now as an atheist (hence the title).
But it's not all bleak. There is warmth, even hilarity, as we get to know the characters who inhabit the estate; their talents, fears, hierarchies and even the way they occasionally get one over on the local police…And, an unexpected chink of light appears right at the very end.
It's definitely not for everyone, but it is an instructive read for those considering working in a deprived community. More importantly, the book demonstrates the absolute need for churches to better mentor and care for their young ministers and church workers, especially those on the frontline.
BONUS: Read what happened when Chris Goswami met the author


Chris Goswami has 30 years' experience in high-tech organisations and currently works as a strategic adviser. He is also part-time Chaplain at Manchester Airport, Associate Minister at Lymm Baptist Church, and writes regularly on 7minutes.net.
View full Profile