As Ron Howard's film about the Thai football team trapped in a cave is released in the UK, one of the children tells the story of his faith and the future that followed his miraculous rescue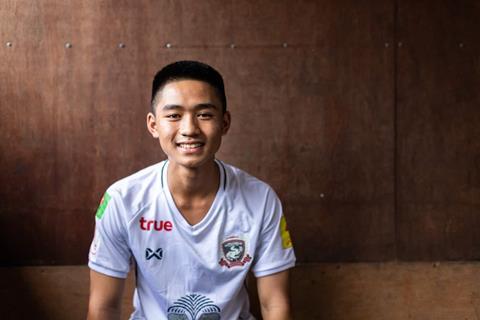 In 2018, the world held its breath as British rescue divers finally made contact with a group of children who had become trapped underground in a cave in Thailand. The divers asked: "How many of you?" and Adun, the only English speaker in the group, replied: "Thirteen."
The group of twelve children and their football coach had been on a day out to the Tham Luang Non caves when a rainstorm cut off their exit. With waters rising and time running out, people around the globe were gripped by the story, fearing for the children's lives.
Losing hope
Adun was just 14 years. As well as being the only English speaker in the group, he was also a Christian, having been attending his local Compassion centre since he was eight. "By the tenth night, we were losing patience, hope, physical energy and courage," he says. "We could not do anything to help. The only thing that I could do was to pray. I prayed 'Lord, I'm only a boy. You are almighty God. You are holy and you are powerful. Right now, I can't do anything. May you protect us, come to help us all.'"
After a tense few weeks, the world look on with joy and relief as, on 10 July 2018, all 13 people were brought out safely, despite all odds. They had been stuck 2.5 miles inside the cave system for 17 days. Over 10,000 people from around the world were involved in the rescue effort, and one diver lost his life in the process.
Thirteen lives
Four years later, their story is being told in the film Thirteen Lives directed by Oscar-winner Ron Howard and starring Colin Farrell, Joel Edgerton and Viggo Mortensen. Since their rescue from the cave, the Wild Board children's football team have appeared on national US television shows, attended international events and met their football hero, Jose Mourinho.
Adun, who spoke with the divers, is from the Lua ethnic group and the eldest of five children. His parents came to Thailand from Myanmar before his birth. Not being Thai citizens, many Lua don't have access to education, health care or work opportunities.
I prayed 'Lord, I'm only a boy. I can't do anything. May you protect us, come to help us all.'
Adun received education, support, health care and vocational training at a Compassion centre in Thailand, run by the local church. Like many children from this region, Adun moved to a church hostel in the city to attend school, an opportunity that wasn't available in his home village. Although this separation was difficult, Adun and his parents knew an education would open doors. And they were confident he would be in a loving, Christian community, cared for by the church pastor and his wife, who was a relative of Adun's mother.
A real miracle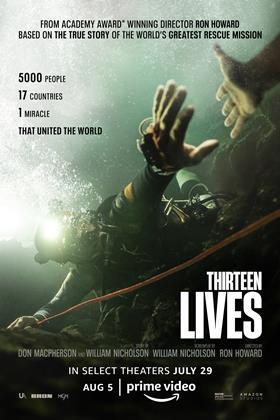 The miraculous rescue of Adun and his team captured the imagination of the world. But while that story has now been made into a Hollywood film, what Adun has achieved since has been nothing short of extraordinary. In 2019, Adun received a full scholarship to a college preparatory boarding school in New York, to study in one of the best schools in the world.
The cave rescue in Northern Thailand is no longer making headlines, but Compassion's church partners in the region continue to support the development of the most vulnerable children, helping them reach their own extraordinary heights.
Thirteen Lives is released in the UK and US on 29 July, playing at select cinemas. It will be available on Amazon Prime Video from 5 August.
If you would like to join Compassion in working with local churches across 25 countries to empower millions of children and their families, visit compassionuk.org.

Piyamary Shinoda is a Photojournalist for Compassion Thailand. Hailing from Central Thailand, she has always been captivated by photography. Through her job, she meets people who have walked through some of the darkest shadows of life—poverty, violence, sickness, displacement, but she sees first hand that even in the shadows, there is hope.
View full Profile