Current teaching on marriage, sex and identity is not protecting our children from harm, says Dr Julie Maxwell. That's why she is encouraging Christians to sign the Greater Love Declaration, which launches today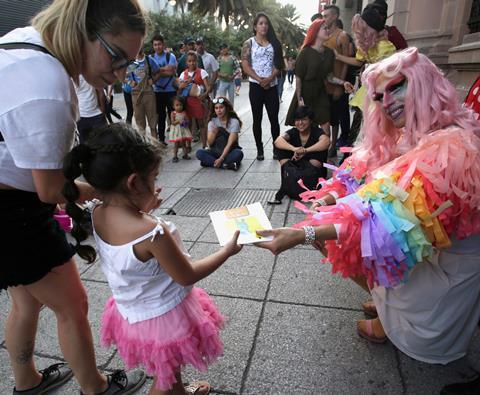 The Greater Love Declaration is a statement of classic, orthodox Christian teaching on marriage, sex and identity. It affirms the essential and unchangeable place of this teaching in Christian theology and its foundation in Christ's own example of self-giving love. Those who sign it are committing to upholding, teaching and proclaiming this message.
I was pleased to be one of the declaration's co-authors, but why is it needed? Why are Christian ministers and pastoral workers speaking up about Christian teachings on sex? One reason is increasing awareness of the sexualisation of children.
We are not teaching children that restraining sexual desires can be good, but that is exactly what teenagers need to hear
As a paediatrician and a parent, I have been concerned about the sexualisation of children for many years. And the situation is only getting worse. Almost every day, the media carries stories of children being exposed to highly sexualised material, whether through social media, relationships and sex education (RSE) in schools, and even events such as Drag Queen story times for pre-schoolers in public libraries.
Many parents are increasingly concerned about the nature of some of the things their children are being exposed to, but do not always feel able to question it or speak out. But there are a growing number of organisations – Christian and secular – exposing the groups delivering inappropriate content to children and young people, and supporting parents to do the same (for example, The Christian Institute and Safe Schools Alliance).
What are we teaching them?
In the name of 'non-judgementalism', adults are not teaching children that restraining sexual desires can be good, or that some sexual acts may be harmful or less than ideal. But that is exactly what teenagers need to hear. This is strikingly different to the approach taken with children over issues such as healthy eating, drugs and alcohol.
Children are told that 'heteronormativity' must be smashed, giving the impression that faithful love between a man and a woman is bad. They are not taught about the many benefits of faithful heterosexual marriage, for fear of making children in other types of families feel left out.
In the name of being 'sex-positive', all sorts of extreme and harmful sexual practices are condoned, or even encouraged as long as there is mutual consent. This does not take into account peer pressure or lack of teenage understanding of long-term consequences. The legal age of consent is 16 because it is deemed that below that age a child is not capable of consenting to sex; yet children are being repeatedly told that only they know when they are ready.
Young children are being taught lessons and read story books intended to increase their acceptance of LGBTQ+ people. Some people recognise talking about sex is inappropriate with young children, so they talk about same-sex relationships in terms which are actually describing friendship. This can lead to confusion as children may believe that, because they like spending time with their same-sex friends, they must actually be gay or bisexual. This is especially problematic when children are questioned about sexuality prior to puberty - and before they have experienced any sexual attraction. Friendship is a vital aspect of growing up. Explaining to a child that close same-sex relationships are normal - and not necessarily an indicator that they might be gay - is important.
Harm, not help
What's most concerning is that so much of this is happening in schools or on the internet via supposedly reputable organisations, including sexual health charities. The very people who should be protecting and safeguarding vulnerable children are in fact exposing them to harm. Many are doing this with the best of intentions, but the approach is nonetheless damaging.
Children are being exposed to highly sexualised material through events such as drag queen story time for pre-schoolers
For too long, Christians have been relatively silent on this issue. When I first embarked on questioning the content of RSE over ten years ago, several Christian friends did not stand with me. Thankfully, I found information and support from Lovewise and Family Education Trust.
The need is greater than ever for church leaders and pastoral workers to affirm historic, Christian teaching on marriage, sex and identity. The Greater Love Declaration encourages and empowers leaders and parents to be confident in the goodness of relationships as God intended them to be.
I encourage you to join me in signing the Greater Love Declaration. We need to be at the forefront of protecting our children from the harmful narratives that surround them and counteracting this with a far better story.

Dr Julie Maxwell MBBCh MRCPCH is a community paediatrician and a member of the Church of England General Synod. She works part time for Lovewise and is a trustee of Family Education Trust. She has over 20 years' experience of church youth work and is co-author of the Greater Love Declaration.
View full Profile