Medical authorities have turned ethical codes upside down by banning Dr Kearney from administering an anti-abortion pill to women who change their minds, say Christian Concern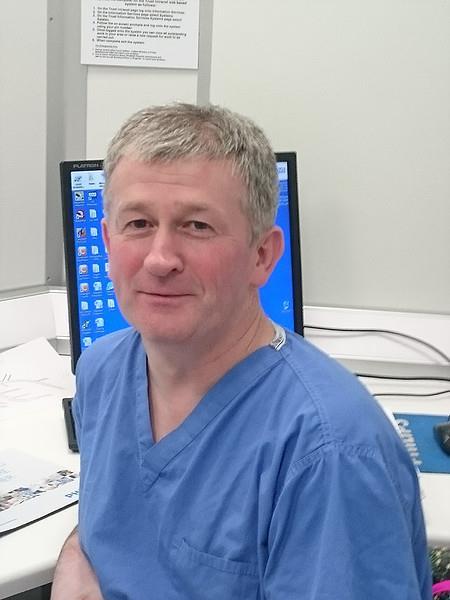 Medical authorities have turned ethical codes for medicine upside down by promoting easy access to pills which kill babies in the womb, whilst preventing a doctor from administering medicines which can help to save the lives of these babies.
Coronavirus emergency measures were used last year to push through the legalisation of DIY abortion pills taken at home without any clinical assessment of suitability. The government originally promised to make no changes to abortion regulations due to Covid-19 and then, in a spectacular U-turn taken in just a few days with no debate or parliamentary scrutiny, the regulations were changed after all. The government promised that this would be a temporary measure, but has now consulted on whether to make it permanent. Meanwhile thousands of women are suffering at home, and many end up in hospital as a result.
Filled with regret
Many of these women swiftly regret taking the first pill which, if left unchecked, will kill their baby. One mother, Laura, said: "As soon as I took the first pill, I instantly regretted it. I immediately broke down in tears and felt so much guilt. I tried to make myself sick to bring it back up. I was vomiting blood through cutting my throat with my fingers as I was desperate to make myself sick, but I could not do it properly. I did not realise how much I would regret taking the pill until I had done it, and it was a horrifying moment I will never forget."
In desperation, Laura searched the internet. She was put in touch with Dr Dermot Kearney, an experienced medical consultant and former president of the Catholic Medical Association (UK). He was able to prescribe progesterone to counteract the effects of the abortion pill. By God's grace, Laura subsequently gave birth to a healthy baby who she describes as a "miracle baby".
Miracle baby
What a wonderful story of grace. Laura is so grateful. Hers is not the only 'miracle baby'. Other women have come forward telling similar stories of instant regret after taking the first pill, searching for help, finding Dr Kearney, getting a prescription of progesterone, and then giving birth to a wonderful healthy child.
Should women be forced to live with the consequences of a decision they regret?
Who could possibly criticise Dr Kearney for doing this? Well, it turns out that the General Medical Council (GMC) has. After a hearing before the Medical Practitioners Tribunal, Dr Kearney has been blocked from providing the treatment for up to 18 months pending an investigation. This is believed to be the first time that a medical doctor has been prohibited from providing a treatment that demonstrably saves lives.
Progesterone is a naturally occurring hormone in the body. Its use as a medical drug is approved for various conditions. Most relevantly, it is routinely prescribed for naturally occurring threatened miscarriage. Using progesterone for the reversal of an abortion pill is not specifically approved, but there is a very good reason for this. How would you conduct a double-blind trial to test whether a drug works to reverse an abortion pill? It would surely be unethical to give a desperate woman a placebo in such circumstances.
Off-label use
Dr Kearney was prescribing progesterone for what is called 'off-label' use. Prescribing drugs for 'off-label' use is commonplace. It means that the doctor has decided that the drug, which has been approved for one specific condition, will also be helpful for another condition. Drug manufacturers are not allowed to advertise drugs for off-label use but doctors are allowed to use their discretion to do so. This is what Dr Kearney was doing.
No drug is perfect or without side-effects. Dr Kearney never guaranteed that the babies would be saved. He explained the risks to the women he treated. Yet many babies have been saved and have been born healthy. The results, and the mothers with their 'miracle babies', speak for themselves.
Compassionate action
Dr Kearney was acting in good conscience to help desperate women who bitterly regreted taking the abortion pill. The testimonies of the mothers show that he was kind and compassionate. He cared. But now he has been stopped from providing this treatment. This means this option is now closed for desperate women.
The question that the medical authorities need to answer is: 'is this ethical?' Should women really be forced to live through the consequences of a decision they bitterly regret? Should no alternative be offered? Just as it would be unethical to conduct a clinical trial of this treatment, it is surely unethical to prevent it. As more women receive the treatment, more data can be obtained about its efficacy in reversing abortion pills.
Dr Kearney was acting in good conscience. The consciences of the medical authorities look dubious in comparison. I hope this decision is reversed. More than that, I hope we can bring an end to the ghastly practice of DIY abortions.

Tim Dieppe is head of public policy at Christian Concern, where he responds to Government consultations, interprets policy trends and helps to inform and equip the Church to engage with cultural and political issues. Tim holds an MA in Kingdom Theology.
View full Profile