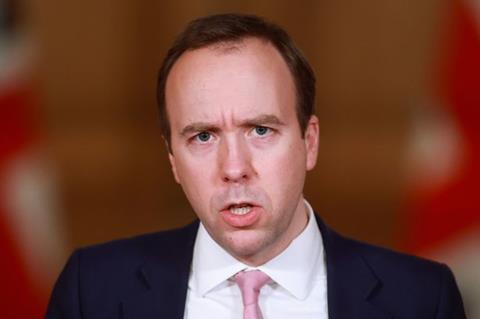 What were initially billed as 'temporary' changes to abortion law are still in place, and Christians must oppose them, says Christian Concern's Andrea Williams
This time last year, government officials were gearing up for an unprecedented double U-turn.
It would see the most significant change to abortion legislation since the 1967 Abortion Act – all approved and brought in behind closed doors.
With media attention focused on the new lockdown measures, the telemedicine abortion policy was quietly slipped in alongside various other measures which we were told were necessary for our health and survival.
Pressure had been mounting on the government on this issue for years, until in March 2020, the abortion lobby saw its opportunity to seize the moment, exploiting the pandemic for all it was worth.
Documents disclosed in our legal challenge have revealed that people holding extreme pro-choice views in the abortion industry have direct access to senior civil servants at the centre of the Department of Health and Social Care (DHSC). These people wield significant influence, refuse to take no for answer, and have repeatedly applied pressure on the government to allow telemedicine abortion – indeed, abortion-on-demand.
With the start of lockdown, clinics were being forced to close, we were told; clinic staff were reportedly catching the virus, and some media reports suggested the industry was on the verge of collapse. According to the abortion industry, up to 44,000 women in the first 13 weeks of lockdown who wanted an abortion needed alternative access to abortion pills without having to be exposed to the virus. It would only be a temporary measure, we were assured.
Months later, disclosed legal documents reveal that Helen Whately, Minister for Health, signed off the proposed legislation without Matt Hancock's knowledge. It was only following media enquiries that Matt Hancock was made aware of what was happening and ordered the legislation be pulled immediately. Government ministers repeatedly promised there would be no changes to the rules on abortion.
The abortion industry, however, refused to accept this.
An open letter, signed by 55 public health specialists, urged the government to U-turn. By 28 March 2020, Matt Hancock had given way and on 30 March, the previous legislation that had apparently been published 'in error' was back on the government website.
No scrutiny, no debate, no democracy.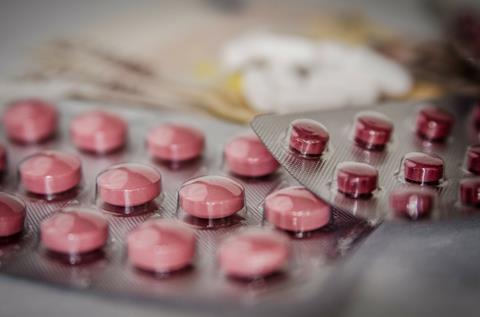 Why does this matter? As the government said before its second U-turn, abortions taking place without a clinic visit bring a significant danger that women can be coerced into abortions. Pills could be obtained over the phone and used beyond their safe limits or by a different person.
When the Abortion Act was passed in 1967, it was intended to be used in rare circumstances to move dangerous back-street abortions into safe, medical settings. This new, 'temporary' DIY abortion policy moves abortion back into the shadows, opening the door for abusers and unsafe abortions.
Christian Concern has been challenging the lawfulness of this policy through the courts. We've demonstrated that these DIY abortion services are wide open to all the kinds of abuse we were concerned about.
Since the start of the pandemic over 100,000 DIY abortions have been performed at home. FOI data has revealed a 54 per cent rise in women making 999 calls for anything DIY abortion related. Further data has shown that 250 women a month using abortion pills at home will require hospital treatment to surgically remove retained products of conception and 7 out of 8 GPs are concerned about the service and increased risks to vulnerable women.
But most tragic of all have been the stories, slowly beginning to emerge, from women whose lives have been irreparably damaged from the service.
Kirsty, 36, was coerced into receiving the pills-by-post and had a traumatic abortion alone. She has said: "The home abortion is made to think you are doing it in the comfort of your own home. But instead, you have the memory of what you have done in your own home forever. My home is no longer my happy safe space, it is the place where I took away my child."
Despite assurances that this was only ever a temporary measure, the government has recently closed a public consultation on making the service permanent. This service was never really about protecting pregnant women from coronavirus. Abortion clinics are now open and have been for some time, so why is a "temporary" service needed, let alone a permanent one?
From the beginning this has been about exploiting the biggest crisis this country has faced since the second world war. It was an opportunity to achieve the abortion industry's long-term goal of abortion-on-demand. Sadly, our culture tells us this is the answer; if a woman finds herself in an unwanted or unplanned pregnancy, she is encouraged just to 'get rid of it'.
Our love for women – and yes, our love for unborn babies – should compel Christians to stand against DIY abortion. We need to be ready to support women in crisis pregnancies, showing them the love of Jesus. And we need to make sure that our MPs don't just listen to pro-choice extremists at abortion providers but hear from those of us who truly want to protect women and children.

Andrea Williams is Chief Executive of the Christian Legal Centre and Christian Concern
View full Profile