Lord Leslie Griffiths says preachers were inspired by the "effortless" way the Queen spoke the name of Jesus and communicated the difference he could make in our troubled world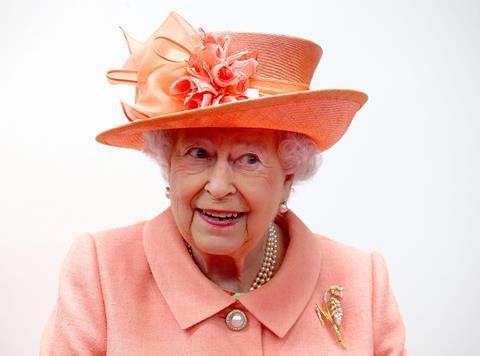 I am one of an ever-dwindling number of people who remember the time when we sang "God save our gracious King." The majority of the population of the United Kingdom were born during the reign of Queen Elizabeth. They've known no other. She has been an ever-present part of our national scene and, even from anti-monarchist republicans, has drawn respect for her elevated sense of duty and loyalty to the country she led.
Her reign included difficult moments. Who can forget the annus horribilis of 1992 when her whole family seemed to be in trouble of one kind or another. The death of Princess Diana five years later brought its own difficulties. More recently, the Duke of York and the Duke of Sussex have attracted the wrong kind of publicity. The death of her husband, the Duke of Edinburgh deprived her of a stalwart support both in handling her domestic worries and also in the carrying out of her public duties.
The occasions when I've been able to see her at first hand have been few and far between. The best and most intimate was when, as President of the Boys' Brigade, I visited her at Balmoral. A few years earlier, we exchanged a few words during my time as President of the Methodist Conference – that was at a charity event in the Guildhall. Throw in a few Buckingham Palace garden parties and my attendance in the House of Lords when the Queen was opening a new session of parliament, and that's just about it.
Much more interesting have been her Christmas Day broadcasts. For a number of years, we used to hold an open house on that day, an event which brought 30 or 40 people who would otherwise have spent the great day alone. In those primeval days we had few of the advantages of modern media. "Streaming" was what happened when you had a head cold and a "zoom" had to do with a close-up camera shot. So we had to resort to some Heath Robinson arrangements as we rigged up a rickety screen to listen to her speeches.
I have two striking memories of all those events. Firstly, the patent and uncomplicated way the Queen spoke of her faith. Those of us with degrees in theology and who've attended endless seminars on evangelism could only watch with amazement. The name of Jesus flowed from her lips in such an un-forced way while the impact which the teaching Jesus could make on our troubled world was referred to as if it was simply a matter of common sense. It was effortless. It was brilliant. The second memory of those Christmas day events is of the faces of the audience – most of them elderly, war-survivors, hardened and wizened senior citizens. Their gaze was steady and intense. They adored her and hung on her every word.
The name of Jesus flowed from her lips in such an un-forced way. It was effortless. It was brilliant.
Beyond all that, almost buried in the mists of time, lie my childhood memories. We lived in penury and destitution. My immediate relatives were all part of the proletariat – the people Karl Marx and his disciples had urged to rise up against their rulers. Unemployment, illness, depression and despair hung heavily in the air. So what was it exactly that led my grandparents and my dear mother to cut out newspaper pictures of the baby prince Charles and princess Anne and affix them to a wall in our mean dwelling?
My mother had scant regard for organised religion. As a divorcee, bingo-player, better-on-horses, occasional imbiber of alcohol and devotee of her football pools, she knew she'd fall foul of the strictures of the preachers of her day. So she kept clear of them. She'd undergone the Depression of the 1930s, the privations and ravages of war and its aftermath; she suffered extended illness and it was a constant struggle to raise two sons on her own. For all that, perhaps because of all that, she adored the Queen and all things royal. Her Majesty seemed to represent a continuity, solid ground, that lay beneath the change and decay which only too easily could be seen all around us.
All this has left me scratching my head. It seems so illogical that someone who lived such a privileged life should have had such a mass appeal. But the more I think about it, the more I realise that the Queen, far from having a privileged life, had actually less freedom than most of us. She lived in a cocoon, her life strictly measured and managed, her movements severely limited. All this created a mystique that encouraged us to think of her as both one of us and yet not one of us – all at the same time. I must confess that when I allow myself to contemplate replacing the monarchy with some other system, it doesn't take me long to dismiss any such thoughts. I haven't yet come up with the name of anyone I'd remotely want to stand in that place.
I remember the Queen's silver, ruby, golden, diamond and platinum jubilees. The pomp and circumstance; the bands that played, the soldiers that marched, the fulsome tributes that were paid. She was the centre of our attention, the focal point of all that took place. Yet I also remember her head bowed, the humble recipient of her nation's praise and gratitude. How many times had we said or sung our prayer to almighty God to save our gracious and noble Queen? And invoked God to allow her "long to reign over us, happy and glorious"? We can only, at this juncture, thank God for granting us our prayer and for granting it so fulsomely.

Lord Leslie Griffiths is a Methodist minister, politician and life peer. Born in Wales, he served as President of the Methodist Conference from 1994 to 1995
View full Profile