The co-founder of Mumsnet shares her insights on faith, leadership and work-life balance
Carrie Longton did not even own a computer when the idea for Mumsnet was first born. Today, the online community that she helped to create with her business partner, Justine Roberts, is the most popular website in the UK for parents, receiving more than 7 million unique users a month and generating reported revenues of £8.6m. Not bad for an organisation launched by two mums from a kitchen table and whose initial business plan was, by Longton's own admission, "all over the shop".
Raised in Blackpool by her teacher parents, who were, Longton says: "wonderful Christian role-models, very practical in their faith", she describes her own faith as having "always been with me" and "crucial to surviving my life".

After studying English at the University of Oxford, she joined the BBC's Pebble Mill Studios, before eventually moving to London where she produced TV shows for Clive James for more than a decade. Longton met her future business partner at antenatal classes when pregnant with her first child. Both were struggling to balance the demands of their careers with their new parenting responsibilities, but the idea for Mumsnet was really born after Roberts returned from a disastrous holiday with her one-year-old twins.
MUMSNET IS VERY SIMILAR TO CHURCH
Mumsnet.com was launched in 2000 as a discussion forum where parents could swap advice – not just about holidays, but anything and everything. Recent discussion topics include, "How do you dry washing?", "Outfit for an outdoor wedding party" and "How long are Covid test results actually taking?"
Through hard work and savvy use of their media contacts, Longton and Roberts have seen their site grow into the online behemoth that it is today. But of all her achievements – including being listed seventh in BBC Radio 4's 100 most powerful women in the UK and winning Red Magazine's Woman of the Year – it's the advocacy side of her career that Longton is most proud of. She compares Mumsnet to the Church "at its best" when speaking about previous campaigns the site has run on issues such as the premature sexualisation of children, and the "we believe you" rape awareness campaign.
Longton eventually left Mumsnet in 2018, two years after being diagnosed with cancer. The illness had caused her to reassess her priorities. Today she's in good health and busy with various projects, including being a trustee of Resurgo, a Christian social transformation charity, and chairing the Blackpool Tech Hub, encouraging fresh investment into her old hometown. She confesses to occasionally questioning her purpose, now that she no longer works for Mumsnet (although she's still a regular user of the site), but it seems she's still got plenty to say, and plenty of people want to hear it.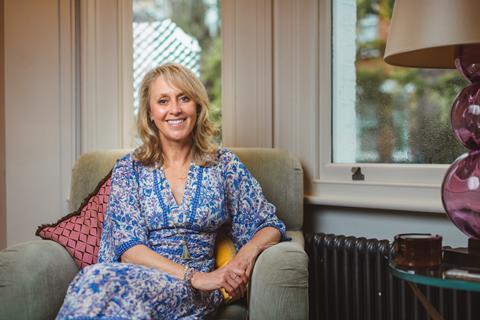 How did Mumsnet start?
I met my business partner, Justine, at antenatal classes in 1998 and we just carried on meeting up. You're sort of clinging to the wreckage with these people, this very disparate group. It's a bit like Church, actually; people you would not normally meet.

I was working in TV, she was working in journalism. Both of us were struggling to make our careers work with family life. She went on holiday with one-year-old twins and came back and said: "I wish I had been able to ask the World Wide Web [for advice on holidaying with young children]" This sounds so obvious now, but there was no Tripadvisor, Facebook or Google. Peer to peer reviewing didn't exist.

We launched in March 2000 with 250 reviews of pushchairs and a fledgling [discussion] board. For the first six years, I don't think I took a salary. But we knew we were onto something. People would write and say: "I wouldn't have got through the last six months without you."
What was the key turning point?
We got sued by Gina Ford in 2006. We settled out of court, but we were the lead story on the news at one point. I wouldn't recommend that as a business strategy but we doubled our membership overnight!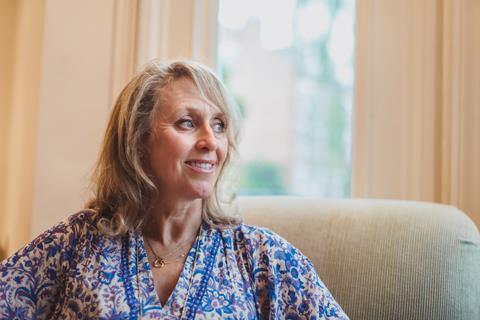 Mumsnet is very similar to Church. If it does it right, you want to tell everybody: "Come on in, they've got this thing and it's amazing!" You're quite evangelical about it. Mumsnet works. It is about so much more than parenting. There are people of faith on there and they have prayer threads. It's basically a huge repository of questions and answers. You'd go online and say: "My child can't sleep." And whatever the reason – eczema, teeth – somebody had been there before you. They might give you some things to try – that may not work – but chances are, by the time you've finished trying the things, they're out of that phase and onto something else. And it was that kind of "Oh, I get you!" in a way that people who weren't in that situation didn't get.
What advice would you give to someone looking to start a business?
Our business journey was a rapid learning curve. When we launched, there were no smartphones, no broadband. Our initial business plan was all over the shop. I built it by going around all the toddler groups and local churches and getting people to sign a piece of paper. Now you've got Instagram, you've got Facebook; you probably wouldn't build it in the same way.

I had to buy a computer to start this business. I can still barely turn the TV on. I'm not particularly techie at all, but I did understand audience – that's what TV shows us: Where is your audience? How do you understand them? How do you relate to them? How do you get content to them?
Was it helpful to work with someone else?
Yeah, I think it was. It's not without its challenges, but it is very hard to do something on your own. We would meet at this gym in Stoke Newington. We'd have our board meeting in the sauna while the kids were in the creche, because that was the only free time we could get.

And we took advice. Get an advisory board to plug the gaps in the skills that you don't have. And be very clear about your equity – we were a bit slapdash about that for a while. Work out who owns what and why. You start off and it's all friends and flexible and easy but then, what if one of you wants to work three days a week – how does that work? Especially when there's no salary. What if one of your parents is ill, or you're ill? I mean, I had cancer eventually, but you know, how does this play out? Be prepared to revisit it, but at least start with something that you all agree on.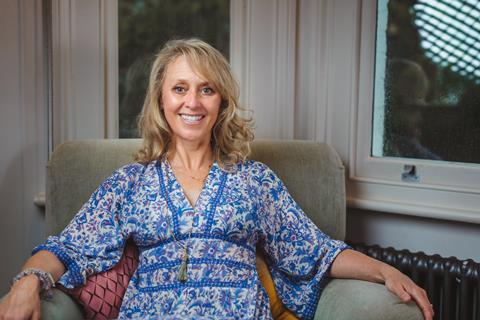 What are you most proud of?
Around the election of 2010, we realised we actually had political muscle. We were courted by all the politicians. They just needed to come on Mumsnet for an hour and they could speak to people all over the country. And so that was also a way of harnessing the power of mothers – of women – and getting their voices heard.

On the back of that, we launched Mumsnet campaigns. We were the first people to talk about the premature sexualisation of young children that led to the Bailey Report. We did things about rape culture. Those are some of the things I'm most proud of.

Mumsnet, at its best – again like the Church – was like the best toddler group ever. It was so welcoming. I had two miscarriages; I used it then. My mother died a long time ago, before I was married, so I talked to people who hadn't got mums when they had kids. My sister had breast cancer the year before I was diagnosed and people were so kind. There was a genuine sense of community.
You've talked about work-life balance – any tips?
I have worked as hard at work-life balance as I've worked at anything in my life. I would say guilt is a wasted emotion. Choose what matters to you. For me, it was important to be there for school events. I would prioritise those in my diary. I think I missed two netball matches, and one of them was to go to Downing Street!

We have one life on earth. I believe in eternal life, but we have one life. What do you want? What would you want to look back on? I'm not sure any of us get it right, you know? Now I don't work and some days I'm thinking: What is my purpose? Am I not using the talents that God's given me? I'm not here to say: "Listen to me, I know all the answers!" but I do know that burning out, not spending time with family, not taking holiday, doesn't do you, your family, your business or your faith any favours.
Hear more from Carrie Longton in discussion with Andy Peck on The Leadership Show podcast.

Emma Fowle is assistant editor of Premier Christianity and editor of Voice of Hope, Premier's quarterly devotional magazine. Emma is a trustee for Christian festival Creation Fest and lives in Cornwall with her husband and two teenage daughters. She loves to read, swim in the sea, play netball and lift weights with her dad.
View full Profile