After two years of being forced to cancel their live event, and navigate the tricky pivot to online, Spring Harvest's CEO is excited to be returning to Skegness and Minehead. With just weeks to go, Phil Loose explains how the biggest Easter celebration on the Church's calendar is set up to bring both physical and spiritual refreshment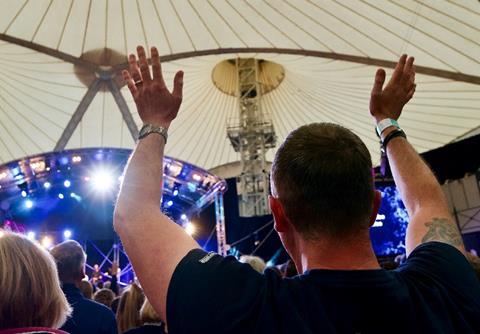 Of all the leadership roles we featured on The Leadership Show, your role as CEO of Spring Harvest is one of the most unique. What challenges have you experienced since taking on the role?
Spring Harvest was cancelled in 2020 because of the first lockdown. And the team could have taken the view not to do anything. But instead they decided to go online and deliver Spring Harvest to people's houses everywhere. 187,000 devices connected to that first event. The team were remarkably pioneering to continue ministry even though everything around us was collapsing.
Spring Harvest has been known for being cutting edge and helping drag sectors of the church away from practices and attitudes that weren't serving it well. Do you think this applies to leadership approaches and styles as well? How have things changed since 1979 when you first started?
The landscape has shifted. And it's because of the digital space. We have Spring Harvest, and loads of other great Christian events we need to support. We also have hybrid digital events. We want you to come to Minehead and Skegness because we want to shake your hand and give you a side hug! Being together is remarkable but if you can't come to an event, I don't want you to miss out. So you can tune in to Spring Harvest Home digitally, and we will bring Spring Harvest to where you are.
I think leadership can't be dictatorial anymore. You need people around you who know more than you do. Young people know a lot about digital. They know a lot more than I do. So how do I defer to people with skills and talent, but who might not have the same age and experience? How do we enable young people to come forward and lead? We all talk about it. But there's not many people courageous enough to make it happen.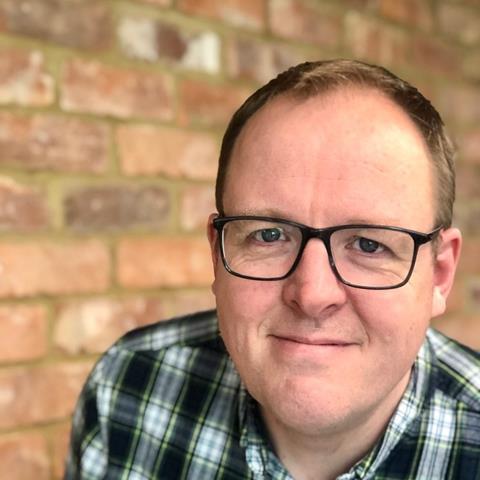 One of the frustrations for anyone putting on an event is knowing how effective they're being. Do you have any metrics, or do you just have to trust God and you'll discover the outcome in heaven?
The last time we had a physical event in 2019, we had 800 Bibles to be given away to people who found Jesus for the first time. And we gave all 800 Bibles away. Therefore, I can only surmise that at least 800 people became Christians!
There are metrics online too. There's bounce rates, site traffic, visitors and engagement, social media followers and likes. There's all these little phrases, "likes are vanity and subscribers are sanity." I can look at the metrics of 2020 that say that in one week of Spring Harvest online, there were 250,000 hours of teaching, watched or listened to. That shows people are hungry for God's word.
But in heaven, we will discover that whatever metrics we had, were not as big as the actual fruit that came. So you might have a conversation with your neighbour, and you might not see that person come to know Jesus. But you're part of a process, and what you started could be the domino effect, and somebody else will see that fruit
Anne Calver was preaching at our online event. And I heard word that somebody at home had given their life to Jesus as a result. As the CEO of a charity, these are the kinds of stories that you hear a lot of. So I said, "That's a great story. Can you prove it? Because otherwise, I won't repeat it." They sent me a handwritten letter that said, "My husband never comes to Spring Harvest, doesn't go to church, but over my shoulder in our front room, as I was listening to Spring Harvest, he began to listen. And then he sat down, and he listened more. And that was the moment that he thought, I'm going to give Jesus a go.
There are people who have had cups of coffee at Skegness and they've gone on to start charities. Home for Good is one of them. Stop the Traffic started at Spring Harvest. There are people like Graham Kendrick, who originally wrote 'Servant King', as a theme song for Spring Harvest.
So the metrics of ministry that have gone before us are remarkable. But we can't rest on our laurels. We can't look back at that with nostalgia. Because God has called us to equip the church for action for today and tomorrow. Because I think we're contending right now for a generation that we're losing. In lockdown, we've seen young people leave. I think we've seen young people that have missed out on that youth group moment of getting to know Jesus and having that time away where they've had time to worship and to find the Lord for themselves.
What have you been learning about yourself in these last few years?
I've learned that I don't know it all. I've learned that there is a lot of wisdom in vulnerability. I think that transparency is very important in leadership. I think that leaders need to be aware that when you employ great people they see through you. So you may as well be honest and authentic, because at some point, your humanity is going to show up, and you'll have to give up your acting!
In terms of this concept of pivoting, I have to applaud the team. Imagine if you're constantly preparing for a wedding, but you never get to the altar. The preparation of a wedding is extraordinarily detailed. Spring Harvest has been prepared physically for three years, and the team here had never seen the fruit of their work. And they've reset, and had to go again and again. So it's been hard. A decision made on a Monday morning during lockdown that felt right, might have to change by Monday afternoon. And we saw that happen umpteen times. So I found myself dealing with a situation where confidence in decision making left the room. Because you make a decision, and everyone would know that right now, that is the right decision. But it could be that in one hour, or a day later, you might have to do a complete U turn. But the team would go 100% with the decision making, and if we changed it tomorrow, we wouldn't all have a go each other for making the wrong call the day before. And so actually that brought in remarkable adaptability, remarkable professionalism, and a really great sense of team.
Spring Harvest is going ahead live and in person this year. Why should people book in?
Our theme is 'Restore, Renew and Rebuild'. This is the time for the Church to gather.
Some people might be thinking "give us a break, we're tired out. Please don't challenge us". Okay, I won't then. Come and do this instead: Bring your friends, bring your family. The swimming pool is open. The chip shops, the pizza restaurants, the coffee bars are open. And dare I say, with a cheeky smile and a little wink, there's even some red wine in some of the cafes! We've got a beach. We've got high ropes, football pitches. We've got chalets that look amazing, which are brick built and clean, meaning you can trust the space. So come for the best holiday. And if you want to then come to the evening meetings and the morning celebrations, where we're going to worship, learn and laugh.
We'll give an opportunity, of course, for the Lord to speak. And this is remarkable because when thousands gather together, God has an individual message for everybody that might be slightly different. He speaks to us in our circumstances, our situations, our callings to serve him. You'll come away refreshed, restored and renewed yourself. But you'll also have a bigger vision of how God wants to use you in the future, as part of the solution to rebuilding our nation.
This interview was originally broadcast on The Leadership Show on Premier Christian Radio. Download the podcast
Spring Harvest is taking place at Skegness (11-15 April) and Minehead (18-22 April). For more information and to book tickets for up to 23% off, visit springharvestevent.org

Andy Peck is editor at large at Premier, hosts The Leadership Show on Premier Christian Radio and has suffered as an Everton fan since 1971.