The past 18 months have been characterised by waiting for restrictions to end. Hopes were dashed when lockdowns were extended or reintroduced, often at short notice. Waiting has been painful for many, but Claire Musters believes there are lessons God wants to teach us in this time
2020 was a year of waiting. After the initial shock of the first lockdown, we had moments when we were full of hope that things would get better quickly, only to have those dashed again and again. Even now, as restrictions begin to ease (with the prospect of this causing anxiety for some) we know we will still be waiting - perhaps for some time - for life to fully return to normal.
WAITING IS PAINFUL
Our son is now a tween, but has struggled with any form of waiting since he was very small. When he sees something he wants, he can't understand why he has to wait for it. Teaching him the value of prioritising and saving up his own money has been a challenge, but it has also made me reflect on how like him we can all be.
We live in the age of the 'instant'. We have information at our fingertips, and the ability to order and receive items within a day – sometimes even the same day. But has that rubbed off on our spirituality? Do we approach God with the same sort of mindset? Are we expecting him to fix our problems and answer our prayers immediately?
We may not like it, but God often uses times of waiting to draw us closer to him
WAITING CHANGES YOU
One of the hardest things to remember during times of waiting is that God has a purpose in everything – even the parts of life that we find painful. We may not like it, but God often seems to use times of waiting to change us and draw us closer to him.
There are examples of this throughout scripture. Abraham and Sarah were given a specific promise, that their descendants would be as numerous as the stars (Genesis 15:5), even though they were already old. They had to wait years to see the fulfilment of that promise. David may have been anointed by Samuel as the next king of Israel (1 Samuel 16:1-13) but he, too, had to wait years for that promise to come to fruition. Even Jesus had 30 years of growth and preparation before an intense three-year ministry.
Romans 5 assures us there is purpose in the waiting. Paul explains that the perseverance we learn during times of waiting produces deep character in us: "Not only so, but we also glory in our sufferings, because we know that suffering produces perseverance; perseverance, character; and character, hope. And hope does not put us to shame, because God's love has been poured out into our hearts through the Holy Spirit, who has been given to us" (v3-5).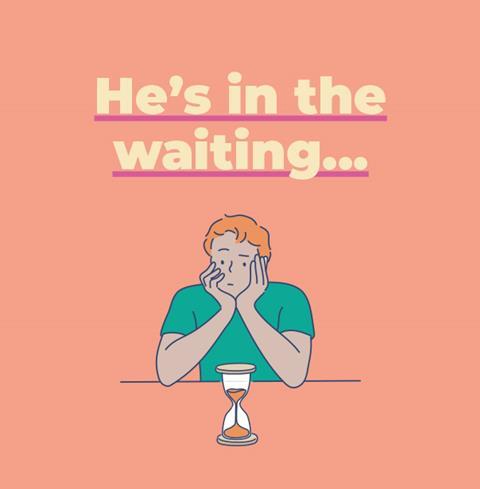 DEPENDENCE
US-based authors Jeff and Sarah Walton have faced chronic illness, the after-effects of abuse, a child with neurological challenges and financial difficulties. In their book Together Through the Storms (The Good Book Company), Jeff explains how the couple have learned to wait through so many of their struggles.
One of the biggest challenges he faced was when he realised it was time to quit his job as a trauma consultant. It was a well paid role, which had allowed the family to save up and buy their dream home.
"It was right then that, in his strange sovereignty, God chose to teach us how little control we really had," Jeff says.
"Our eldest child's neurological challenges were growing worse or more obvious, and they were starting to consume us. Other pressures were mounting too. Sarah's health continued to decline. The other kids started showing signs of health problems. My on-call job often left Sarah as a single parent. Tension in our marriage grew."
At this point, Jeff realised his family was in crisis and, together, they decided to make some big changes. He took a job that meant he could be home more often, but it was a huge pay cut and, as a result, they had to sell their dream home and move in with Sarah's parents.
Just a year later, he was laid off from his new job. It caused them to wonder what they had done wrong. As Jeff explains: "In a two-year period, we went from debating how to redesign and remodel our kitchen to wondering how we would feed our family of six…I found this so hard. I was the provider of our family, and now I was often having to say: 'We just don't have the money to do that right now.' I felt the weight and responsibility of digging us out of the hole that we were in. And yet I was also discovering that truly Christ was enough. He provided us with what we needed, and not what we wanted or thought we needed. And, most of all, he had saved us and was spiritually sustaining us. We had been brought low, and I learned there how to be content, regardless of circumstances. That's a hard lesson to learn, but a good one."
It wasn't an easy process, and they wrestled with questioning why God had allowed them to lose so much when they were trying to live in a way that honoured him. Particularly difficult was understanding why the provision for their family's necessary medical treatments had been taken away too. It was a difficult time of waiting, during which Jeff poured his energy into finding a new job. It took months – sometimes interview processes were several weeks long, but then doors would shut unexpectedly.

"Waiting was hard," he says. "God's 'no's were confusing when we were in such genuine need. But, looking back, I can now see how it drove me to a deeper dependence on Christ for each step, along with greater confidence in his provision for our family. In time, he provided a new job – and by the time he did, I was a profoundly different person."
Waiting for Hannah to wake up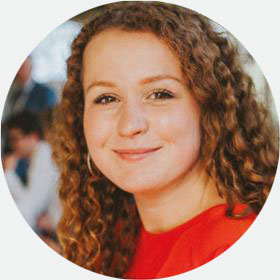 In the early morning when we got the call from her husband Rob to tell us that Hannah was being taken by ambulance to hospital and things were not good, our daughter Abbie had a candle that just spontaneously came to life in her room. Later, God gave us a scripture while at the hospital from Isaiah 42: "A bruised reed he will not break, and a smouldering wick he will not snuff out" (v3). Such verses have been vital handholds.
It has been an excruciating seven months since our beautiful, 23 year-old newlywed daughter had a severe brain bleed, which has left her in a coma. Remarkably an online prayer army (now more like family) has joined together to pray morning and evening for Hannah's full healing. We have seen her progress from being given two days to live in ICU to breathing independently and now being in a rehab facility where she is responding, but is yet to fully wake up.The prayer for Hannah to wake from a coma is waking us all up, says her father, Royston Young
Of course, we have each had moments where we have been overwhelmed by the pain of the situation. In those times we cling to one another, and God, but have also been so grateful for the way the online family has gathered around us and upheld us.
It has been truly amazing to see that in all the pain of waiting, there has been an awakening of the family's faith and those coming together to pray. Never has God felt closer, or his promises felt more real. It's truly incredible how daily we experience a supernatural comforting in the pain and tears and a renewal of faith to persist in prayer so that we are like the persistent widow of Luke 18. There are huge promises within John 14-16 that have come alive to me too. Sometimes joy just breaks in even though the circumstances are unchanging and we miss Hannah so very much. As we seek God and cry out daily for miracles for Hannah and for others, it's almost as if we are the ones really waking up from our slumber.
I'm sure that Father God has done a work in all of our hearts. There is so much more hunger for centring our lives and thinking around his word. Gathering together for prayer and worship is food and drink to us all. There is more passion to share faith with others and to believe for healings and the impossible situations we encounter. When Hannah awakes we will not go back to how we were but I trust will be released even more into seeking God's kingdom. We are so aware now of the fragility of life here, that the pleasures of this world are fleeting and, more importantly, the depth of God's love for each of us and those who don't know him.
PATIENCE
Few of us enjoy waiting. When we are in the midst of suffering, and God doesn't seem to be clearing the way, we wonder why and can become angry, frustrated and bitter. Even in the scriptures we see examples of characters who did not wait well. When Sarah failed to conceive, she famously took the matter into her own hands and suggested Abraham sleep with Hagar (Genesis 16:2).
Did the prolonged lockdowns provide us with a valuable lesson in waiting? Or did we grow impatient? Have we forgotten that the now and the not yet of the kingdom means that we often have to live with that tension of waiting for God's promises to be fulfilled? And yet we do know the end of story – that one day God will "'wipe every tear from their eyes. There will be no more death' or mourning or crying or pain" (Revelation 21:4) and so, while it can be difficult, we can wait with patience because we have the hope of what is to come.
James 5 describes how to wait well: "Be patient, then, brothers and sisters, until the Lord's coming. See how the farmer waits for the land to yield its valuable crop, patiently waiting for the autumn and spring rains. You too, be patient and stand firm, because the Lord's coming is near" (v7-8).
James writes about waiting patiently four times in the short passage of verses 7 to 11, and yet, as author and speaker Cathy Madavan reminds us: "Often we want instant fixes to complex problems. We love moments of miracles but we don't necessarily commit to a process of perseverance and that's often where God is found – in commitment, in loyalty, in perseverance."
The farmer in these verses knows that winter is a season in which things die off, but also knows seasons change – as will things in our lives. Cathy goes on to comment: "There is often a season of barrenness before a season of hope and so many of us get fixated about the future that we forget about waiting well now. The reality is that it is the choices we make now that will be so much part of the definition of our future. This moment is a gift as we can know God as we wait well."

Those choices involve deciding what to do with our feelings. The psalmists and Job were very honest with their questions and fears. But rather than allowing negative feelings and frustrations to take all our attention, we can actively fix our gaze on God, doing as the psalmists did: "so our eyes look to the Lord our God, till he shows us his mercy" (Psalm 123:2).
Waiting for children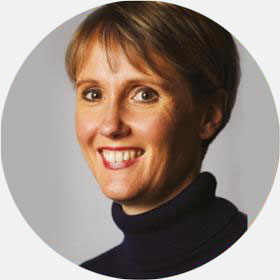 Katherine Gantlett explains what she learned through her winter of loss
My husband and I journeyed through seven years of waiting for children. In this time, we suffered the heartbreak of the death of our first child, Libby, who was stillborn at full term in July 2012. We also lost five other babies through miscarriage.
I would sum up what I learned through this season of loss and waiting in the final words of RS Thomas' poem 'Kneeling': "the meaning is in the waiting". Hard as it was, rather than having my eyes on the fulfilment of a promise, I felt God ask me to journey with him through the waiting. To be present to him in the midst of the pain of waiting; as result, this season of my life became a time of deep spiritual renovation.

Our losses revealed all the cracks in how I thought about God, how his power works, who I am and who or what I was looking to for salvation and healing. God then built my faith and my identity back up from the firm foundation of his love. He gave me a new and more beautiful understanding of what salvation looks like and what Christian hope looks like. I have learned to be more comfortable with mystery, trusting that God is always at work. Through my season of waiting, I learned that we can experience the transforming, redemptive power of God's love no matter the circumstances of our lives.
Katherine's book Walking through Winter (Instant Apostle) is available now.
WAITING WITH ANTICIPATION
Spending time in the Psalms when you're frustrated and confused by God's timeframe can help give voice to your frustrations but also reminds you to "wait on the Lord". Kate Nicholas, author of Sea Changed and Soul's Scribe (Authentic), is currently undergoing chemotherapy for her second bout of cancer and recently found her attention was being drawn to focus on the idea of waiting on God. She tells me: "I have been reflecting on the wonderful Hebrew word Qavah, which means to actively wait with anticipation of what God will do. The best-known use of it is in Isaiah 40:31: 'Those who wait on the Lord will rise up on wings like eagles; they will run and not grow weary, they will walk and not grow faint.'
"Cancer has a lot to teach us about waiting upon God. It strips us of our sense of control and forces us into a time of waiting; for treatment, tests, for results, for God's will to be done. We spend our whole lives in action, trying to control the space and time we inhabit. But when we wait we stand on holy ground – a place of surrender to God; a place of recognition of our lack of control – it is humbling, but is pregnant with opportunity. We enter a liminal space on the border between potential and opportunity. In this space all things are possible, because they are beyond our control."
I find Kate's reflections so pertinent to the loss of control we all experienced during the pandemic. But, as she says: "Giving up control is not the same thing as passivity. Rather we can choose to actively embrace the wait – to Qavah. And when we do, we become like travellers eagerly taking in the scenery, waiting in anticipation for what God might do in this sacred space."

Claire Musters is a freelance journalist, writer, speaker and editor. clairemusters.com
View full Profile