There are thousands of people worldwide who have been 'disappeared' for their beliefs – or because of the action their faith inspires them to take.
Each one leaves behind families and loved ones who are plunged into uncertainty – torn apart by grief yet tortured by the hope that their loved one may still be alive. However, we remember the encouragement of Psalm 139: that God knows the whereabouts of every person. His presence is with them, even in the darkest of situations.
Here are some Christians from around the world who we at CSW are praying for. We invite you to join us:
1. Father Paolo Dall'Oglio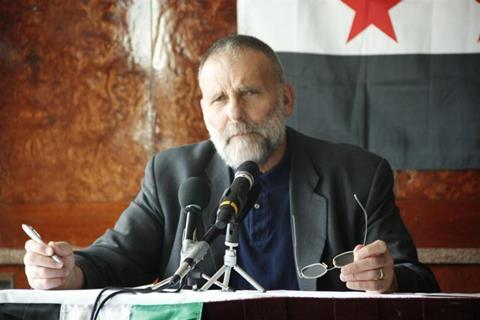 Father Paolo Dall'Oglio, an Italian Catholic priest, first visited Syria to study Arabic in the 1980s, when he fell in love with the country. He stayed and started the restoration of the Monastery of Saint Moses (Deir Mar Musa in Arabic), an abandoned ancient monastery near Damascus which he transformed into an interfaith centre. Father Paolo travelled to Raqqa in July 2013 to encourage Islamic State (IS, Daesh) fighters to release some civil society activists from their jails and was abducted while there.
Lord, we thank you for Father Paolo Dall'Oglio's life and his ministry. We pray for his safe return. Father, you see the pain and suffering across Syria. You know each victim and you grieve with the survivors. We ask you to intervene to bring peace, justice and freedom to the different communities throughout Syria and to break every cycle of violence. In Jesus' Name we pray. Amen.
2. Archbishop Boulos (Paul) Yazigi & Archbishop Yohanna (John) Ibrahim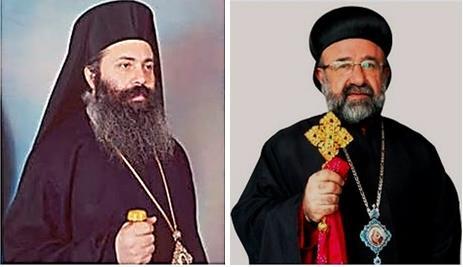 Archbishop Boulos (Paul) Yazigi of the Greek Orthodox Church and Archbishop Yohanna (John) Ibrahim of the Syriac Orthodox Church were abducted in 2013 in Northern Aleppo, Syria by gunmen who murdered their driver, who was also a priest. Their whereabouts remain unknown.
It is widely believed that the perpetrators belong to one of the many Jihadist groups operating in that region. The murders and disappearances of notable Christian clergy in recent years are part of a campaign targeting Syria's ancient Christian community.
Father God, we lift up Archbishop Boulos Yazigi and Archbishop Yohanna Ibrahim to you. We pray that their whereabouts will be made known and that they will be safely returned to their families and friends. We also lift up the family and friends of the driver who was killed, continue to comfort them, Lord. We pray for an end to the violence in Syria, and that all parties will stop targeting civilians, regardless of their creed or ethnicity. Amen.
3. Leah Sharibu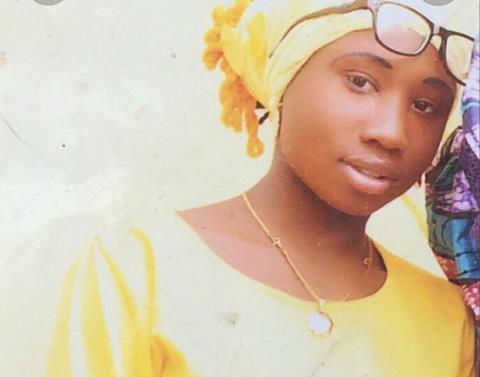 Leah Sharibu was one of 110 girls abducted from their school in Dapchi, Nigeria by Islamic State West Africa Province (ISWAP), an offshoot of Boko Haram, in February 2018. The next month, following negotiations by the government, the remaining girls were returned home. But Leah wasn't among them. She wasn't released because she refused to convert in exchange for her freedom. Despite repeated appeals for her release, and a personal promise from the Nigerian president to her mother to secure her freedom, Leah remains in captivity.
Lord, we thank you for Leah Sharibu's courage and faith under unimaginable pressure. We pray for her release and that of all the other women and girls held by terrorists. God of mercy and justice, we cry out to you for a miraculous end to the terrorist violence and the recent surge in kidnappings that is prevalent in parts of Nigeria. Comfort those who mourn, strengthen those who live in fear, and release all who are held captive. Fill the land with your love and your peace, we pray. Amen.
4. Gao Zhisheng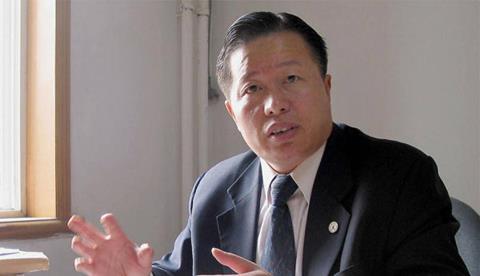 Gao Zhisheng is a Chinese Christian lawyer who had been under house arrest for years due to his human rights work, before disappearing completely in August 2017. He's believed to be in some form of detention, but no one has been able to see him since. Prior to his last disappearance in 2017, Gao had already been detained multiple times because of his human rights work and endured imprisonment, beatings and torture. Yet he refused to give up the fight, as he felt God had called him to the work.
Heavenly Father, we commit to you the Chinese Christian lawyer Gao Zhisheng. Though he has not been seen since he was 'disappeared' in 2017 because of his human rights work, we know that you hold him in the palm of your hand. Please bring him back safely to his family, who are so worried about him and long to see his face again. We ask this in the precious name of your son Jesus, Amen.
5. Pastor Aarón Méndez Ruiz and Alfredo Castillo de Lun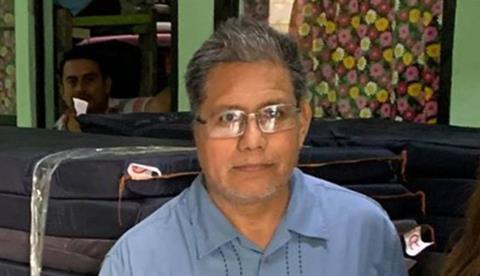 Pastor Aarón Méndez Ruiz (pictured, above) and Alfredo Castillo de Luna were abducted in 2019 from the migrant shelter they ran on the US-Mexico border, after the pastor prevented an organised criminal group's attempt to kidnap Cuban asylum seekers from the shelter. It is believed they were targeted for ransom, as is common for migrants and asylum seekers passing through Mexico on their way to the US. Many criminal groups view church leaders, both Catholic and Protestant, and their influence, as a threat to their power and lucrative targets for extortion. The Mexican government bears primary responsibility to address the situation of religious leaders who are under threat across the country, but the situation is exacerbated by government inaction. Pastor Aarón Méndez Ruiz and Alfredo Castillo de Luna have not been seen or heard from since their abduction and there has been no ransom demand.
Father God, we know that no one is beyond your reach; you see us and love us wherever we may be. We ask you to protect Pastor Aarón Méndez Ruiz and Alfredo Castillo de Luna and ensure their safe return to their families and loved ones. We give thanks for their faithful ministry to migrants at the US-Mexico border and pray for the ongoing work of the shelter and provision for the people seeking help there.
6. Missing girls in Nigeria and Pakistan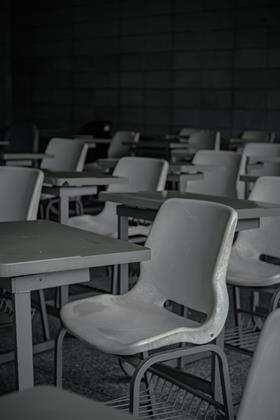 In Nigeria's Shari'a states, and particularly in rural areas, underage non-Muslim schoolgirls are regularly abducted by local men and forced to convert and marry without parental consent, a practice that predates the high-profile abductions of schoolchildren by terrorist factions. At least 15 Hausa Christian girls were abducted in Kaduna, Kano and Katsina states in 2020, despite a Covid lockdown. Parents are generally informed their children converted and married willingly, and often, that they are in the custody of Muslim traditional leaders or institutions. Despite stringent laws penalising child abduction, defilement and underage marriage, appeals to law enforcement agencies prove fruitless, as they are either complicit in the abduction, or fearful of provoking large-scale social unrest.
Each year, hundreds of Hindu and Christian girls are abducted, forced to marry and to convert to Islam in Pakistan. The Aurat Foundation estimates that 1,000 Christian and Hindu girls are abducted and forced to marry and convert annually. Most abducted girls never return to their families. The use of such euphemisms as "marriage" should not obscure the reality that minors, whose rights to freedom of religion or belief, education, parental care and liberty and security of person are being violated comprehensively, continue to be subjected to gender-specific violations, with little or no recourse to justice, simply on account of their religious belief.
Lord of all, you know the name of every young girl in Nigeria and Pakistan who has been taken from her family, though they are not known to us. We pray for their protection and for favour in their families' efforts to bring them home. Please raise up brave men and women who will not accept the multiple rights violations that these children endure, and who will uphold laws protecting the rights of children. Please comfort their parents and siblings in their waiting and reunite these families. In your Son's holy name we pray, Amen.
This June, join CSW in standing alongside victims of enforced disappearance, their families and their loved ones: csw.org.uk/missing