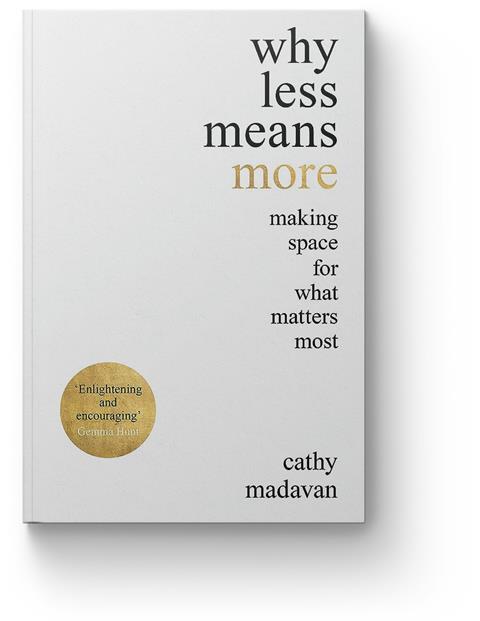 Sometimes the title of a book or the chapter headings alone grab your attention. As a reader, you instinctively know: This book will do you good.
Cathy Madavan does not disappoint with her latest title. Less complexity, more clarity. Less pace, more space. Less random, more rhythm. Just three chapter headings we surely all need.
Thoughtful, whimsical, humorous and helpful, the author challenges the reader to slow down, pause and reflect. There are useful insights on anxiety, rest, exercise, sleep, simplicity, silence and significance. Unsurprisingly, references are made to John Mark Comer, Peter Scazzero, and a final word from Thomas à Kempis.
This is a book for our emotionally thin post-Covid time. It reads like a private journal, or an invitation to a coffee and a chat with Madavan herself. There are insights into her life, marriage, children, unusual living arrangements, even kitchen utensils. There is a disarming honesty and integrity to this book – but perhaps a little too much detail of the author's life, marriage, children and unusual living arrangements. Readers might also be surprised by the lack of biblical content. Often a story, anecdote, principle or emotional frailty calls out for a reference to David's writings in the psalms, Elijah's depression or Jesus' own words. This omission is perhaps intentional in order to widen the net of appeal but, in so doing, the power and punch of biblical truths is lost.
Make some decisions. Make some changes. Read this book. It will help.



Mark Landreth-Smith together with his wife, Beverley, lead Bridge Church Newbury – a Commission church, part of the Newfrontiers family
View full Profile