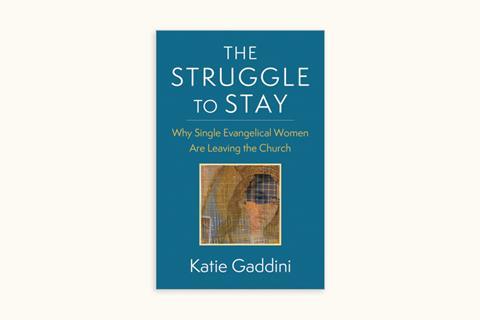 This anthropological study from Dr Katie Gaddini delves into the lives of evangelical Christian women in the US and the UK who find themselves on the fringes of their church traditions, and includes Dr Gaddini's own journey out of evangelicalism. The book explains how women end up leaving when patriarchy, purity culture, sexuality issues and abuse become too much for them to grin and bear.
Written for evangelical women who feel alone in the struggle between their church lives and their real lives as confident, world-wise feminists, The Struggle to Stay is an emotive and raw reflection on the complexities of evangelical faith. While evangelicalism is so often critiqued because of its political and theological views, it is also the space in which so many women find community, sisterhood and profound encounters with God.
It takes a skilled storyteller such as Gaddini, who understands the world of her subjects, to be able to sensitively draw out the tensions that exist. The book utilises the traditional methods of storytelling, including tension, cliff-hangers, vivid descriptions, emotion and narrative arc, to achieve the feat of being an academic page-turner.


Chine McDonald is a writer, speaker and broadcaster. She is director of Theos, the religion and society thinktank, and previously headed up public engagement at Christian Aid. She is the former communications director for the Evangelical Alliance. Her latest book is God Is Not a White Man (Hodder & Stoughton). She studied theology and religious studies at the University of Cambridge and is a trustee of Greenbelt Festival and Christians in Media
View full Profile