The award-winning comedian, writer and broadcaster who has worked on TV shows such as Miranda, Top Gear and Not Going Out shares his top tunes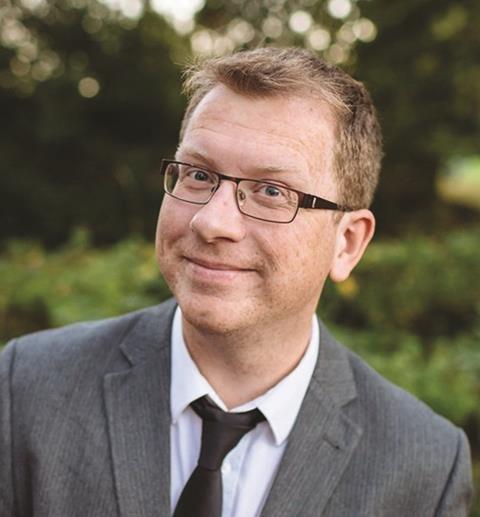 Eight songs, they wanted. Eight! That's not a Christmassy number. So here are my twelve (days of Christmas) minus three (wise men) minus one (star) choices. My eight festive songs-a-playing. I'll presume you'll already have Mariah, Cliff and Aled on, so these are my offbeat choices.
After some splendid carols (chronologically listed), I've even included the best song ever from a John Lewis ad: 'Please, please, please let me get what I want'. But while the world focuses on what it wants, God has a different plan – helping us to see what we need…
'Jesus refulsit omnium' by St Hilary of Poitiers
'Jesus illuminates all' is thought to be the first Christmas carol ever written, as it was composed just after the first recorded Christmas celebration in AD 336.
'The world is turned upside down' by Maddy Prior and The Carnival Band
My second song isn't a carol, but a 1640s protest song with a vital role in festive history (it was sung at the Battle of Yorktown; the musical Hamilton includes a snippet of it).
Based on a line from Acts 17, it rails against England's Puritan government for banning Christmas. Wise men and angels celebrated, says the song, so we can't we? (The idea of the government cancelling Christmas is, of course, not topical at all.)
'In the bleak midwinter (All I can do)' by Cathy Burton
For my favourite carol, I've chosen this 2015 modern spin. The tune: Gustav Holst. The singer: Cathy Burton. The words: Krish and Miriam Kandiah rework Christina Rossetti. For the charity Home for Good, they've kept the poem's soul but refocused on the refugee crisis. It's a timely reminder that Jesus' refugee family fled danger – as millions still do.
Singing old songs or new, we tell the same story. If only we'd live what that baby grew up to teach, letting Jesus illuminate all, then please, please, please, may the world get what it needs, this time.
Merry listening!

Paul Kerensa is a writer, comedian and broadcaster. His podcast 'The British Broadcasting Century' tells the origin story of the BBC. He is the author of 'So a Comedian Walks into a Church' (Darton Longman and Todd) paulkerensa.com
View full Profile