This book will put you to sleep…in a good way. Nick Tucker firmly believes that good theology is a source of rest and peace from our anxieties and, in this book, he sets out to prove it.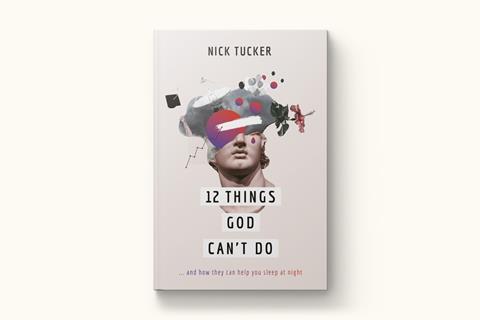 Looking at the list of contents, some aspects of what God can't do seem more obviously comforting than others. It's clearly good, for example, that God can't change or lie, as this means he is totally trustworthy.
But what about the fact that he can't be seen, or be lonely? How can those truths enable us to "lie down and sleep in peace" (Psalm 4:8, NRSVA)? You'll have to read the book to find out. Some of the chapters are heavier going than others (you might need to re-read 'God can't suffer', for example).
For the most part, though, the author does a brilliant job of making deep truths, which have tested the minds of theologians for centuries, comprehensible to a lay audience. Moreover, he leads us to marvel at all the good things God can do.
Tucker includes five 'interludes' that help us wrestle with the fact that while God can't sleep, be seen, suffer or die, in Jesus he did all those things. The God who can't be tempted was tempted, and didn't give in to it.
The God who can't be lonely endured the deepest loneliness as he suffered and died for us. If you want a short course in rich theology with practical, pastoral application, this book is an excellent place to start. Sleep well!


Jennie Pollock is a writer and editor. Her first book, If Only looks at how all of us can find joyful contentment in the face of lack and longing
View full Profile