From wallpapergate to alleged Christmas parties which broke lockdown rules, it seems the public are finally tiring of politician's lies. It's about time, says Emma Fowle. Christians needs to stand up for integrity and honesty in public life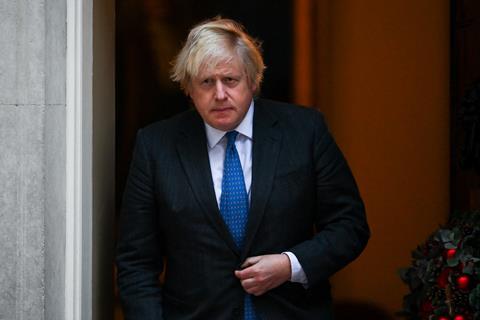 In the wake of last night's shock by-election result in North Shropshire, The Telegraph's front page this morning carried the headline: 'Archbishop appeals for honesty in public life.'
Honestly, I thought to myself, it's about bl**dy time.
The last time I put pen to paper to rant about the sparkling lack of integrity shown by our politicians, it was in the aftermath of Matt Hancock's infidelity. When the then-health secretary was caught on camera snogging his aide, Gina Coladangelo, the affair caused a storm, but perhaps not for all the right reasons. Less interested in the vows he had broken to his wife of 15 years, public outcry focussed on the social distancing rules that Hancock had breached. When the Bishop of Manchester said, on national TV, that he was more worried about Mr Hancock breaking Covid rules than him having "a bit of a fling", I lost it.
So it was a blessed relief to read Most Rev Justin Welby's comments this morning, urging politicians to "put their hands up" and "acknowledge where things had gone wrong" - although in the words of the New Zealand Prime Minister, Jacinda Ardern, I would have liked him to have gone hard, and much, much earlier.
Unrealistic expectations?
I'm aware that sleaze is not the domain of one political party. And that hoisting politicians onto pedestals can be both unhelpful and unrealistic. It's even been suggested that, as Christians, we have no right to expect those who do not believe what we believe to behave according to our rules for life. There is some truth in this, for sure. But then again, when those rules move from whether we consider infidelity to be acceptable or not to a seemingly all-pervasive disregard for the basic truth, surely we must take a stand.
The past two years have seen a litany of mistruths pour forth from those in power. In March 2020, there was Dominic Cummings and the Barnard Castle affair. Then there was wallpapergate and the question of who paid for the £200,000 renovation of the Prime Minister's Downing Street apartment, as well as questions over whether he properly declared a £15,000 holiday to Mustique, paid for by Tory donor. In total, Mr Johnson has been investigated three times by the Parliamentary Commissioner for Standards in the past three years – more than any other MP.
The cynical among us may say this gives our leader motive, and that this was behind the ill-fated attempt to overhaul parliamentary standards in the wake of the Owen Paterson affair last month. In a dramatic few days, the government first defended Paterson, claiming he did not breach lobbying rules and that the independent inquiry, which found that he did, was wrong. MPs then voted to change those rules retrospectively, before a mass public outcry caused a U-turn, Paterson's resignation and yesterday's historic by-election defeat.
Speaking for the people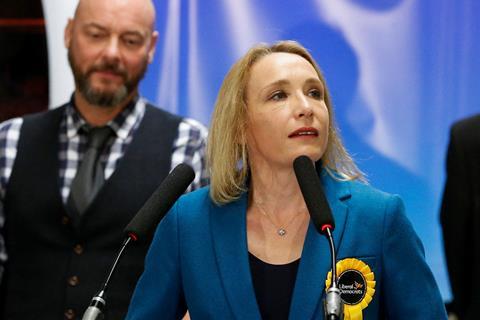 In her victory speech, the newly elected Liberal Democrat MP, Helen Morgan, declared that "the people of North Shropshire have spoken on behalf of the British people," and accused the government of being "run on lies and bluster". And then, in a thinly-veiled jab at the latest scandal to hit the headlines, she added that the "party is over" for the PM.
The alleged Christmas party that took place at No 10 last December led to the tearful resignation of the prime minister's press secretary, Allegra Stratton, who was seen laughing and joking as she and colleagues fooled around in the Downing Street press room, constructing fictitious explanations for a gathering that definitely did not happen, but if it did, it definitely didn't break any Tier 3 lockdown rules… But still, no one in No 10 will admit that a party took place.
The British public is becoming disenchanted with a political leadership uninterested in the truth
Since then, allegations of other government gatherings that may have broken lockdown rules last year have surfaced: the No 10 pizza party in May and the Department for Education Christmas gathering on December 10. Police are due to interview two people in relation to events at the Conservative Party headquarters on December 14, over which former London mayoral candidate, Shaun Bailey, has already resigned. Plus there's still the question of why exactly Carrie Johnson's close friend, Nimco Ali, was staying with them over Christmas last year, when London was in Tier 4 lockdown.
Jesus, Mary and the wee donkey…
Yesterday, in light of the announcements that police would not be investigating the breach of lockdown rules, a short film from activism group 'Led by Donkeys' went viral online. The five minute clip showed a van pulling up outside New Scotland Yard. Listeners hear a voice that sounds like Line of Duty's Ted Hastings, addressing the Commissioner of the Met Police, Dame Cressida Dick. In it, he outlines the 'evidence' that there was a party inside No 10, asking: "Who exactly do the Met Police work for ma'am? Our citizens or Boris Johnson?"
Perhaps, as Morgan suggested, the tide is finally turning, and the British public is indeed becoming disenchanted with a political leadership uninterested in the truth and unwilling to lead by example. In contrast, the papers have been full of praise for The Queen, who has been relentless in her pursuit of doing just that throughout the pandemic. After cancelling all festivities in 2020, she spent Christmas alone with Prince Philip at Windsor Castle. When he died in April, the family held a scaled-back funeral that respected all lockdown restrictions, with the Queen sitting alone in St George's Chapel, quite apart from her family. This year, her first Christmas without her husband of 70 years, she has already cancelled the annual family pre-Christmas gathering in response to government guidelines, with Christmas day still very much under review.
Queen Elizabeth once said: "To what greater inspiration and counsel can we turn than to the imperishable truth found in this treasure house, The Bible?" As Christians, it is right to wrestle with how we hold others, who may not believe what we believe, to account. It is right that we question the expectations we place on them and ask whether it is reasonable, pragmatic or productive to expect them to behave as we would behave. But if we believe, as Queen Elizabeth clearly does, that the Bible is a treasure house, full of imperishable truth, that it provides "a lamp to guide my feet and a light for my path" (Psalm 119:105, NLT), then surely there is a time and place to stand up for integrity and honesty in public life and leadership?
Sure, the Church needs to make sure it gets its own house in order too. And no one should be asking anyone else to be perfect (only Jesus was that!) Along with admitting when you've done wrong, telling the truth and doing as you ask others to do, there needs to be grace, forgiveness and mercy. These are not just rules that Christians should live by, but principles that underpin our whole society. And we risk standing by while those values are eroded at our peril.

Emma Fowle is assistant editor of Premier Christianity and editor of Voice of Hope, Premier's quarterly devotional magazine. Emma is a trustee for Christian festival Creation Fest and lives in Cornwall with her husband and two teenage daughters. She loves to read, swim in the sea, play netball and lift weights with her dad.
View full Profile