The fallout from the Martin Bashir scandal should be a moment for the BBC to rethink its commitment to religious reporting, argues Catherine Pepinster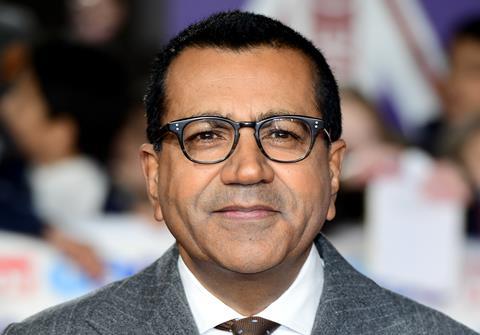 In 2016 when the BBC announced that Martin Bashir had been appointed its religious affairs correspondent, those of us covering that journalistic beat were taken aback. Not because we knew then what the Dyson Report confirmed last week – that his efforts to secure his famous scoop of an interview with Diana, Princess of Wales involved faking documents – but because he was a controversial journalist already. Complaints about his Michael Jackson interview, remarks he made about people during his time working in the US – these had soured his reputation.
But it was also because Bashir, despite his chequered career, was a rather big journalistic beast. And big beasts tend to be appointed to politics or newscasting at the BBC, not religion, which the corporation had been perceived for years as not taking that seriously as a news beat.
However, by the time Bashir returned to the BBC, a new Director of News and Current Affairs was taking a different view. James Harding, a former editor of The Times, was appointed in 2013, and he believed religion should be taken more seriously. Harding first appointed Caroline Wyatt, the defence correspondent, to cover religion in 2014, but she stepped down due to ill-health two years later.
Bashir brought to the job not only an impressive, albeit sometimes controversial journalistic track record, but also a theology degree and was a Christian convert from a Muslim family. The post suited Bashir's family circumstances, could help rebuild his career and he was undoubtedly interested in religion. And it also suited the BBC, according to insiders: Bashir, from a Pakistani background, returned at a time when the BBC was becoming increasingly aware of its lack of diversity and a hire of this kind would act as a riposte to its critics.
Harding has since apologised for employing Bashir but there is no clear evidence that he had been made fully aware of what happened back in 1995, the time of the interview, and the first investigations that took place a year later into Bashir's efforts to secure the interview with Princess Diana.
And even if Harding had dug into the archives he would have found that Lord Hall, at the time the Director of News and Current Affairs, had concluded – even though Bashir had lied three times about faking documents before finally admitting it – was an honourable man.
A year after Bashir's return to the BBC, the corporation produced a report into its coverage of religion. This said that it would increase its specialism in news, by promising to bring in "more specialist expertise" through the appointment of a religion editor, and invest in a global team of reporters with specific religious expertise. There is certainly one global religion reporter working within the World Service, but not much evidence of a team. However, the BBC repeated its aim of improving its coverage to the recent All-Party Parliamentary Group (APPG) inquiry into reporting religion.
The most obvious result of the BBC's 2017 ambition was its upgrade of Bashir from correspondent to editor – but giving an existing member of staff a leg-up is hardly bringing in "more specialist expertise". The APPG says that the BBC is "by far the most significant force in religious programming", and it has a remit to cover religion according to its Ofcom operating licence, which lays down a quota of at least 115 hours of religious programmes on BBC1 and 2, 200 hours on Radio 4 and 170 on Radio 2. But across a year that's equivalent to less than two hours a day - not much of a significant force at all.
Its commitment, despite all the fine words of its 2017 report, has seemed even shakier in the past 18 months. In 2020 Bashir became seriously ill with Covid-19, and then had a quadruple heart bypass, eventually quitting the BBC on health grounds just before the Dyson Report was published. During his lengthy absence on sick leave, the reporting slack was picked up by Bashir's able producer, Harry Farley, but no acting religion editor was appointed. Would such a decision be made if the specialism was politics, economics or health?
Bashir's behaviour – the lies he eventually admitted and other fantastical remarks he made to the princess, reported by her brother Earl Spencer, and accepted by Lord Dyson – seems deeply at odds with his own faith, although he told the Sunday Times he is repentant. He previously described the resurrection in the Radio Times Easter 2018 edition as a sign that we have the opportunity to start again. That is a message now, not only for Bashir, but for the BBC. What better way for it to start again than by filling the vacancy of religion editor. And finally increasing its commitment to religious coverage it made back in 2017.

Catherine Pepinster is the author of Defenders of the Faith – the British Monarchy, Religion and the Coronation, to be published in paperback with new chapters by Hodder and Stoughton later this month.
View full Profile