The BBC and Bashir were wrong, but scapegoating them won't help says Paul Kerensa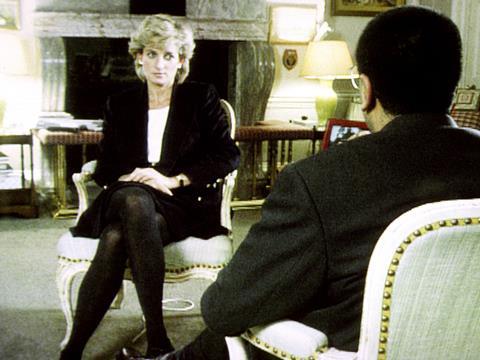 "Not just injured, but scarred" is how the BBC has been described by its own media editor Amol Rajan, following the report into Martin Bashir's 1995 interview with Princess Diana.
No one reports on themselves like the BBC does: Panorama on Panorama, news about news, media editor on ex-religion editor. If only they would investigate themselves as readily.
Eroding trust
Public trust in the BBC will be eroded by the saga of the Princess, the reporter and the faked bank statements. The deceit that led to Bashir's world-famous interview was bad enough. The failings in the internal enquiry that took place the following year are quite another matter. Yet I fear that wrong lessons may be drawn. Bashir may be a good scapegoat for the BBC, but the BBC is a great scapegoat for British journalism as a whole.
Five days before the report's publication, Bashir left his role as the BBC's religion editor citing health reasons. Bashir's decisions and behaviour twenty-six years ago were unethical and are indefensible. That it's taken twenty-six years to get to the bottom of this (presuming we are now at the bottom) is shocking, yet sadly not surprising. It's easy to court-martial a crew member, but not so easy to turn such a huge vessel around.
Bashir may be a good scapegoat for the BBC, but the BBC is a great scapegoat for British journalism
Bashir, a Christian, says that he apologised then and apologises now. I have no right to judge him or anyone involved. I'm less interested in the person, more interested in the behaviour, and seeing that it has no place in the culture of the workplace I often find myself in. I may work in the comedy department, but a black cloud over news is a black cloud over all of us.
Learning from mistakes
Failings were found in the initial inquiry into Bashir's interview, by future Director General Lord Hall. Too swiftly, it absolved all parties of responsibility. We are human, we sin, but we need to learn from our mistakes. A culture that buries its head in the sand cannot change. We repeat our mistakes – never more so than when we have someone to blame for them.
In a time of social media and fake news, the media doesn't gain from public trust but paranoia and uncertainty
As a Christian, culture change is a core part of my belief. The world we're trying to build is one in need of regular examination and improvement. Without constant checks, we veer, ever tempted to stoop lower to achieve our goals, sell and tell that grittier story, gain the upper hand on our competitors.
Many in the press leading the charge against the BBC will profit at its expense. One of the most vicious responses came from Andrew Neil, just days before launching his rival channel GB News. The BBC makes mistakes, but I wish other corners of the media were as quick to report on their mistakes. The tabloid way is to brazen it out, to never show weakness.
If the media as a whole were to self-reflect on this inquiry, public trust in media could be restored. But in a time of social media, fake news and allegations of bias, much of the media doesn't gain from public trust, but from paranoia, division and uncertainty. It's easier to bash Bashir and the BBC than to self-improve, putting honesty and integrity at the heart of every workplace. Would I doctor bank statements, or use an inquiry as a cover-up? I hope not. But have I lied or exaggerated to gain work? Painted false pictures to gain trust? Possibly. So I'm throwing no stones.
Raising the cultural bar
When British broadcasting began, John Reith was fixated on ideals for this powerful new medium: to raise the cultural bar by informing, educating and entertaining. He was heavily influenced by his Christian roots. In job interviews, he'd ask applicants if they followed Christ as their Lord and Saviour.
The BBC doesn't always employ the right people (Reith's own beliefs and actions were at times questionable) but the ideals of public service broadcasting must remain, a true north that we can aim towards. This latest controversy is sadly fuelling a 'defund the BBC' campaign. But I fear for what would take its place.
As we start broadcasting's second century, I hope all corners of the media can hold firmer to their ideals. When bad eggs appear, may we improve the welfare of the chickens, not condemn the entire farmhouse, and ensure that only the healthiest fare reaches consumers' plates. May we also be as honest and true in our own lives as we wish others to be – as Paul told the Romans, clinging to what is good (Romans 12:9).
I am of course biased towards the BBC myself. They employ me now and then (too rarely), as a comedy writer and radio presenter. This article has been deliberately not funny; there's a time and a place for comedy. There's also a time and a place for honesty and integrity – and that time is always, and that place is everywhere.
To read more of Paul's thoughts on the BBC and another great British institution, the Church of England, don't miss June's edition of Premier Christianity magazine, out soon. Subscribe here


Paul Kerensa is a writer, comedian and broadcaster. His podcast 'The British Broadcasting Century' tells the origin story of the BBC. He is the author of 'So a Comedian Walks into a Church' (Darton Longman and Todd) paulkerensa.com
View full Profile