John Spedan Lewis was one of many philanthropist business owners birthed by the Victorian era. Whether his desire to create a wealth structure that benefitted all came from a Christian faith or not, there is much to commend it, says George Pitcher. And much to miss if it is diluted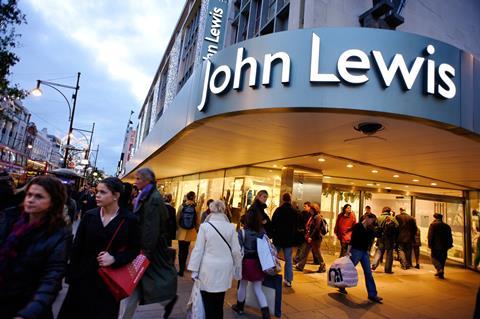 Capitalism has been through a rough patch lately. Its latest crisis of confidence can be traced to the global financial meltdown of 2008, when egregious mortgage lending unwound catastrophically and rich bankers were seen to have privatised their profits while nationalising the risk, as considerably poorer taxpayers bailed them out.
That was exacerbated in 2009 by the MP's expenses scandal, with our ruling elite apparently coining it at the expense of the electorate. The bosses of capitalism looked like tin idols. We became lairy of conservatism's relationship with capitalism – there is perhaps a direct continuum between Neil Hamilton's "cash-for-questions" in the 90s and Boris Johnson's self-interests, as he sits before his own inquisition, nearly 30 years later. Follow the money, as the saying goes.
Spedan declared: "it was all wrong to have millionaires before you have ceased to have slums"
It's in this context that the news that mega-retailer John Lewis, owner of Waitrose and magnificent department stores, might abandon its wholly mutual structure. Currently, the company is 100 per cent owned by its staff, but plans may be afoot to sell a minority stake, raising up to £2bn on the stock markets. It's as if a beacon of hope, this holy-of-holies in the most rapacious of industries, is to be desecrated by the City's masters of the universe.
John Lewis's famous promise to customers was "never knowingly undersold." If the wall-eyed suits come in as shareholders, we'll be knowingly sold down the river.
Leading by example
John Lewis has been an extraordinary exemplar of how business could – and probably should – be done; an alternative to the assumption that economic growth can only be driven by profit-making for wealthy shareholders. And, while corporations over decades have blustered about CSR (corporate social responsibility) and, more recently, ESG (environment, social and governance) - which are so often fig-leaf acronyms for the same-old greed - John Lewis has quietly got on with the practice of wealth distribution, rather than the theory.
This estimable business was created by one of its second-generation owners, John Spedan Lewis. In 1950, Spedan learned that the three members of the Lewis family who ran the business earned slightly more than the entire staff of the company. He famously declared that "it was all wrong to have millionaires before you have ceased to have slums", and created the partnership in which all workers participated.
Victorian values
Spedan was born in 1885 and his education at Westminster School would have been imbued with the values of the 19th century. It's difficult to trace any apparent religious faith in Spedan's upbringing but, like all the Victorian well-to-do, he would have been rooted in the traditions of the established Church of England; at the very least as a general guide to doing what was right.
But, for today's purposes, I don't care whether Spedan was a Christian. In a way, I rather hope he was not – it would be another example of how we must be very alert to where we encounter the Christ, because it won't always be among the pious. And anyone of the Christian faith will have much to learn from Spedan, regardless of his own views on God.
Many commercial Victorians rightly receive a bad press for grotesque crimes against humanity, such as putting children up chimneys and down coal mines. Without wishing to mitigate those acts, the period should also be remembered for courageous reforming philanthropists such as Lord Shaftesbury (who did act on his Christian faith) and the social contributions of industrialist families, such as the Quaker confectionery magnates Cadbury and Rowntree, and the alpaca wool entrepreneur Titus Salt and his workers' model village, Saltaire.
The Victorian era, for all its iniquitous poverties and inequalities, gave us education for the illiterate, a model for healthcare that would eventually become universal, and the primacy of families accommodated in sanitary housing. All this from the benefaction of private individuals.
John Lewis has quietly got on with the practice of wealth distribution, rather than the theory
Their motivations will have varied, from the practical efficiency of well-fed workers to simple compassion. But central was a fear of God, taught at church. It is way too simplistic to dismiss this latter influence as the enacting of a straightforward transaction: worthy acts that would win a place in heaven.
These were educated people, or successful, uneducated people, who saw the value of education. They knew their scripture and their gospel: "Blessed are the poor in spirit, for theirs is the kingdom of heaven" (Matthew 5:3); "Whatever you do for the least of these you do for me" (Matthew 25:40).
It was from this caste that Spedan Lewis emerged. It was through neo-Victorian eyes that he saw people less fortunate than himself and resolved to do something radical for those on whose behalf he was able to act.
That rare Victorian spirit was to be superseded by the welfare state, which absorbed responsibility for the poor into parliament. That has been widely beneficial for our society. But, at a time when the gap between rich and poor has never been more polarised, we're entitled to mourn the potential passing of John Lewis' mutual structure in favour of a late-capitalist model that doesn't care for anything beyond the enrichment of institutional shareholders.
And a Christian voice might be raised in response to echo that of Spedan Lewis: "It's all wrong to have billionaires before we have ceased to have slums."

George Pitcher is a visiting fellow at the LSE and an Anglican priest.