Ex-premiership footballer, Christian Atsu, played for Chelsea and Newcastle before signing for Turkish club, Hatayspor, last year. He was tragically killed in the recent earthquake in Turkey. Hillsong Newcastle pastor, Jonny Ferguson plays tribute to the family man who always put God, and others, first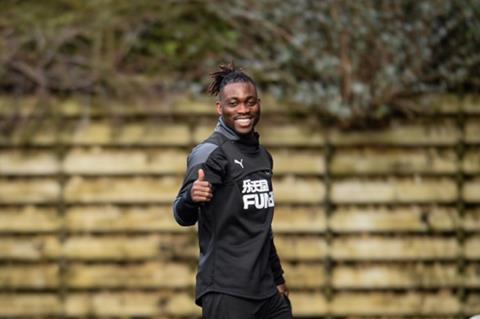 When the news is awash with awful disaster scenes like the recent earthquakes in Turkey and Syria, it's hard not to be overwhelmed by the utter devastation.
When the death toll rises into the tens of thousands, it can be easy to become numb to the numbers.
But the reality is that each one of those numbers is a precious human life. And sometimes, one of those numbers is someone you know.
A large part of my role as a pastor and church leader is simply being with people in the everyday moments of life. I remember sitting across the table from Christian Atsu in one of the Lebanese restaurants near our church.
Although it might have been easy to pepper him with questions about the goings on at Newcastle United, or ask him to list his favourite goals, this was nowhere on the agenda. Instead, he began to unpack his heart, telling me of his vision to impact young lives and create access to education for many in his home country of Ghana. As he did so, this young man's eyes lit up with a passion you don't often see.
Christian's unswerving devotion to his home country will leave an immense legacy, impacting lives for generations to come
In fact, Christian's gentle and humble nature often meant making conversation was like getting blood out of a stone – unless you were talking about ways to help others. Often, a quick hello and a warm hug on the way in or out of church on Sunday was enough.
When our church community learned that Christian was missing in the aftermath of the earthquake, it really brought the global disaster home in a sobering way. As the church rallied to pray for his safety, and for the Lord to bring peace to his family in the waiting, there was a glimmer of hope for a moment. However, some confusing reports and mixed messages ensued and, eventually, our worst fears were realised.
Christian's passing is hugely felt, not only our church but across the city of Newcastle as well. Many will, of course, remember him as an exciting and talented footballer, as was seen at the match against Liverpool last weekend, when he was duly honoured for the bright soul he was.
But, for the most part, our experience was of a quiet, dignified family man and a devoted follower of Jesus. When he was interviewed for the Newcastle United match day programme, the conversation took place on the balcony of our church auditorium. He made sure it was clearly known that his heart and intention for his life was to worship God.
That wasn't lip service; it was a pleasure to see Christian and his family enjoy the peace and freedom to quietly practice their faith in church community and do life with others. Seeing an older Ghanaian couple particularly embrace Christian and take him and his family under their wing was a true joy. The mark he made on those he was close to, particularly the young children, is incredible.
He made sure it was clearly known that his heart and intention for his life was to worship God
Christian's unswerving devotion to his home country, and his work as an ambassador for armsaroundthechild.org, a charity which works to alleviate child poverty across the globe, will leave an immense legacy, impacting lives for generations to come.
We now live in the tension of continuing to pray for his wife, children and family during this time of loss, while also celebrating this amazing young man who no doubt recently heard the words that we all long to hear: "Well done, good and faithful servant."
RIP Christian. You will rise again.

Jonny Ferguson leads Hillsong Newcastle. Born and bred in the North East, Jonny, together with his wife, Amy, have been leading in church since they got married in 2011. His heart is to see the region transformed by the presence of God and to see people formed into kingdom disciples living missional lives.
View full Profile