Bruxy Cavey has admitted infidelity and resigned from leading his Canadian megachurch. But other Christian leaders say his 'confession' does not go far enough. Heather Tomlinson looks at how attitudes are changing when it comes to what constitutes abuse in church settings.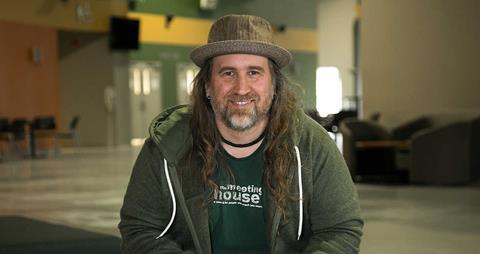 UPDATE 08/06/22 Bruxy Cavey has been arrested and charged with sexual assault. More here.
The sexual misconduct of one of Canada's best known pastors is the focus of fierce debate about how to describe and respond to such behaviour from church leaders.
Bruxy Cavey, who wrote popular books such as The End of Religion and Reunion (Herald Press) and led The Meeting House church in Ontario, was one of Canada's most well known pastors, known for his informal style. His sermons gained wider popularity through modern liberal Anabaptist networks.
Cavey resigned from the church last week, after being suspended in December when allegations were made and an investigation began. Since then, Cavey and The Meeting House have publicly admitted that he had a sexual relationship with another person in the church. However he described what happened as adultery rather than abuse – which did not go far enough for some.
"Some years ago, I had an extramarital affair," Cavey's statement read, which he entitled 'my confession'. "This adulterous relationship is my greatest failure, my darkest sin, and I take full responsibility for my actions. I have broken bonds of trust with my wife, family, and church family, including the woman I became involved with. I have brought untold pain, heartache, and confusion into the lives of those I love and who love me."
His words were examined and criticised widely on social media, though he also received many messages of support. He has been repeatedly challenged for not labelling his behaviour as sexual abuse.
This for me was not an extra marital affair, it was a devastating twisting of pastoral care into sexual abuse
#MeToo
Since the #metoo movement began in 2017 – where many women talked publicly about their experience of sexual abuse and harassment for the first time – many cases of sexual misconduct in church networks have come to light, including by apologist Ravi Zacharias and L'Arche founder Jean Vanier. Activists now call for all sexual relationships between pastors and congregants to be considered abusive, due to the position of power that the church leader holds.
"Bruxy's 'Confession' is a deeply disturbing framing of his actions with respect to 'the woman I was involved with' as an 'extramarital affair' rather than clergy sexual abuse committed in the context of pastoral counselling," said a tweet from Jeremy Bergen, author of Ecclesial Repentance and a fellow of the Toronto Mennonite Theological Centre.
The church also stopped short of describing what happened as sexual abuse. "The investigator also found that what became a sexual relationship between Bruxy and the victim, which lasted over an extended period of time, constituted an abuse of Bruxy's power and authority as a member of the clergy, and amounted to sexual harassment," a statement from the church said.
Hagar
This was not good enough for one of the leaders of The Meeting House, the well-known social justice activist Danielle Strickland, who has resigned over the matter. She discussed this during a long conversation with Australian leader Jarrod McKenna on Instagram – a video that has had more than 29,000 views in just four days. "To me the way that the statement reads, and to the victim as well, is like, 'this is a pastor who has had an affair, and because he was a pastor, it's worse'," said Strickland during the Instagram post. "That's a true statement, but that's not what this is. To not name it [as clergy sexual abuse]… is actually to revictimise people."
The woman involved, named 'Hagar' after the female slave in the book of Genesis, has made an initial public statement on hagarsvoice.com.
"The findings [of the investigation] failed to name this abuse of power and authority explicitly for what it is: clergy sexual abuse," her statement reads. "This began during a pastoral counselling relationship when I was 23 and he was 46. I was in crisis and trusted him, and I did not, nor could I, consent to a sexual relationship with him. This for me was not an extra marital relationship or affair, it was a devastating twisting of pastoral care into sexual abuse."
Although she did not elaborate about consent, many activists consider that it is not possible to consent in an unequal power dynamic such as that between pastor and church member, and therefore all such sexual relationships should be considered abusive.
Changing attitudes
The events demonstrate the significant shift in how sexual behaviour is discussed in the public square that has emerged over the past ten years. Clerical sexual misconduct is argued to be always abusive rather than only adulterous. What would once have been seen as an affair whose responsibility lies with both parties, is now, by many, seen as solely the responsibility of the church leader.
These conversations are now being played out very publicly on social media, and those who are unhappy with how it is handled can say so very publicly, as Strickland and McKenna have chosen to do. This gives the victim considerable power. It's difficult to see how the #metoo movement could exist without social media and its extensive reach.
"Maybe if I am to give her a voice, if I use my platform to say I am with her, there could be some correcting of the power imbalance and the narrative that was unfolding, I could help model to The Meeting House what solidarity with a victim looks like," said Strickland.
What would once have been seen as an affair whose responsibility lies with both parties, is now seen as solely the responsibility of the church leader
On Instagram McKenna explained that Strickland was the first person who the victim disclosed the situation to, and she has been involved in the investigation. McKenna said he became involved because his own personal disclosure of being a victim of clergy sexual abuse had inspired Hagar.
"Because we know her, and love her, and know her to be a courageous Jesus follower, we say that's part of our solidarity, to say we know, we trust, we hear her, and her voice it must be heard," said Strickland during the video.
Hagar encouraged others who have had similar experiences to tell someone they trust about what happened. "Maybe you've been sexually abused by your pastor and you are confused," said her statement. "You've been told it's an extra marital affair, that it's loving, and you feel confused because you deeply care for and want to protect your pastor from any harm.
"Jesus can rescue you from this abuse, and he can help you right now. Your life matters to him. He's with you. Invite the light of truth to break the lies and secrecy that this pastor has trapped you in. Tell one person you trust. I know you can do it because I did."

Heather Tomlinson is a freelance journalist and regular contributor to Premier Christianity magazine. She likes to communicate the Christian faith to anyone who will listen: find more on her blog - heathert.org
View full Profile