The pop star sold more than 10 million records while in the boy band JLS. But he gave it all up to become a farmer and Songs of Praise presenter. Sam Hailes finds out why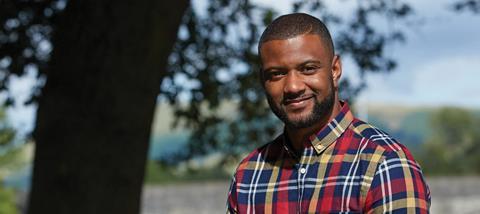 He's only 31, but Jonathan Benjamin Gill has already enjoyed a varied career as a rugby player, celebrity and farmer. In recent months he's also embraced a new role as a TV presenter. But while he claims fronting Songs of Praise is a "dream job", JB Gill is still best known for singing in the charttopping boy band JLS.
The four-piece R&B outfit were probably the biggest boy band of their generation (at least before One Direction arrived on the scene). They dominated the radio waves, won two BRIT awards and toured the world after first rising to prominence on 2008's The X Factor. They didn't quite win that competition (Alexandra Burke pipped them to the post) but it didn't matter. Their first two singles 'Beat again' and 'Everybody in love' shot straight to number one.
JB says the group saw themselves as a business, and were keen to be as savvy as possible. Their hard work paid off, and not just while on stage (when they released their own fragrance called 'Kiss' it sold 100,000 bottles on the first day alone).
The singer was raised in a Christian family and was baptised at eight years old. He never doubted God's existence and chose to study theology – "the perfect subject for me" – at university before joining the band. But he did struggle to live out his faith, especially while in JLS. "You get swept along," he admits, "but the foundation was always there", referencing the fact he continued to tithe while in the band, despite not attending church at the time.
One of the major turning points in his faith journey happened while on tour in Scotland. "There were some fans we had – I had no idea they were Christians but we saw them all the time at gigs. They came up to me and gave me a present but said: 'Don't open it now. Open it when you get to your hotel room.' I thought that was weird. When I got back I opened it and it was a Bible! There was a little note saying: 'We go to church and we've been praying for you.' I was really touched. I knew it was a God-sign."
JLS disbanded in 2013 and JB now spends much of his time looking after his farm and presenting TV shows. The CBeebies series Down on the Farm sees him marry these two new passions. But it's not just his career that has changed. He's learning to live out his faith in a new way. When I ask him what being a Christian means to him now, JB replies: "It's integral to everything."
What are your memories of The X Factor?
I mean, it's just a whirlwind, to be honest. There wasn't much time to stop and think. The X Factor is like a crash course in the music industry. Over the ten weeks you have someone who comes from effectively nothing, in terms of music popularity, notoriety, artistry within music. Going from that to almost winning; it was the start of an incredible career.
YOU HAVE TO KNOW WHAT YOU STAND FOR. THAT'S THE BOTTOM LINE
You seemed to go from being runners up on the show to releasing number one singles incredibly quickly. Was it really that straightforward?
It was from our point of view. We took control from the very beginning. Even our decision to go onto the show wasn't manufactured. It wasn't inspired by anybody else. Obviously, theoretically, it was inspired by God. But, from my perspective, it was us. We sat down in the car together, we were at our wits' end, we'd run out of all our resources, friends, contacts, money, everything, and that was our decision to go and do that show.
Did you ever talk about your faith with the other members of the band?
Not really, because at that time it went on the back burner. And not for any particular reason. I didn't go to church. I didn't really spend that much time praying. But I never doubted.
All the boys have got ties to Christianity. They've got members of their family who are Christians. Life was just busy. I was 21 and ambitious and this was something I'd been dreaming about.
Why did the band come to an end?
Our management company at the time came to us and said: "Guys, you know that this is your final album?" We'd done four studio albums so they said: "You're in a position now where you can effectively negotiate a new deal, what do you want to do?"
I was about 27 and we'd been doing this for the best part of seven years. That's a long time – not many people stay in the same job for that long nowadays. And it's all-encompassing. It's not like having a nine-to-five job. The boys would agree, you miss out on family time. You miss out on weddings, funerals, births, christenings.
There comes a time as an individual where you have to learn who you are. For me, I hadn't learned who I was, what I stood for, what I believed in. I got to the point where I thought: this is the right time to step away because there's more important things than just continually going on tour and being away.
How did you go from being in a boy band to becoming a farmer?
There was an opportunity to buy about ten acres of farmland with my property. And, to be honest, I didn't actually want to get it with that. But my mum said: "No, you should get the land with it." So I did.
I was about to get married and was thinking about what I wanted to stand for as an individual, and how I wanted to live. One of the things that kept coming back to me, which was really important to me, was resourcefulness. And I think as a society, myself included, we're really, really bad at being resourceful.
We throw a lot of food away.
Well, it's not even just food. Everything! Clothes – we go shopping every week. I've got so many clothes, so many trainers. Arguably part of it has been what I do because you need a new outfit for this, that and the other. Obviously it's nice to have new stuff, but my point is, often these things are just wasted. And in that situation, if we bring it back to the farm, it's just a wasted space. It's ten acres of nothing, really. But, for me, I felt as if it was such a great piece of land, a gift really.
I looked at different ways to farm. I still have a keen interest in farming deer, which I haven't been able to do quite yet, but that's the aim. The reason why I farm pigs and KellyBronze turkeys is because they're low maintenance. I was able to marry that up with what I was doing at the time, and that transition has slowly gone more to the farming, as opposed to the entertainment side of things.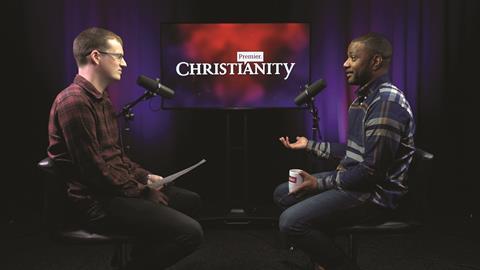 IT'S A LIE OF SOCIETY THAT YOU'VE GOT TO PICK ONE CAREER AND THAT'S IT
You've also started doing some TV presenting – including Songs of Praise. What's that been like?
Yeah, presenting is something that I've always enjoyed and had some experience of doing as part of JLS, when we took over sessions on the radio or music channels.
I didn't want to shun my entertainment profile, so I thought: "How can I use the power of that in order to promote some of the things that I'm now passionate about?" It was really exciting for me because that was the point where I realised that my Christianity covers everything that I do. It's been great because I've been able to do lots of different outdoor activities, but still be representing my faith and still, I suppose, flying the flag for that.
I imagine plenty of your fans wouldn't have realised you were a Christian before it was announced you'd be presenting Song of Praise. Was there surprise from some quarters?
I've never shied away from my faith and what I believe. But I guess it's just not come up. I wouldn't necessarily have discussed it that openly while I was in JLS, but obviously during that period people wouldn't have asked that question necessarily. And so now, when people do ask me, I say: "Yeah, this is what I believe and this is what I'm about."
For me, it's ultimately to do what I love doing and what I think is important. And that is representing my faith and representing, I guess, the kingdom of God.
For a lot people, God is reserved for a day, or for a time, or for a special occasion. But, actually, our faith should be with us all the time.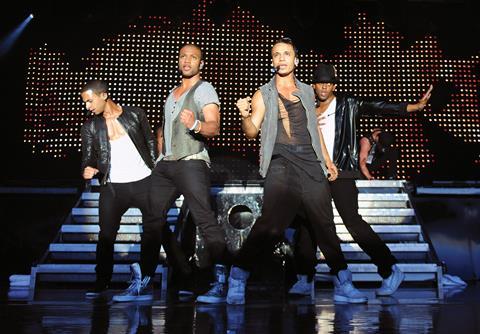 Do you think the young people who loved you in JLS are interested in watching Songs of Praise?
I think young people these days are interested in individuals. It might not be the biggest in the world, but I have a following of sorts, whether it's come from JLS or people who watch Down on the Farm with their kids. And, for me, ultimately, it's not to get more people watching Songs of Praise, but if people want to watch me, I'm doing something that gives them an invitation to something that I think is really essential and really important.
Because of my work at the time in JLS I was never able to go to church. But if I was able to listen to a podcast or see my favourite person on a show or whatever, I'd tune in every week.
You seem to enjoy the variety of a portfolio career.
Yeah, I think there's a perception that it's confusing if you do more than one thing. But, actually, I don't see why it should be. We're all made up of more than just one part, you know. I know people who've come from acting backgrounds but they're incredible rally drivers.
Some people do have one thing and that's what they're driven to do, and that's fine. But, for me, I love presenting and I think my presenting can have a theme and can relate to what I do with the farm. I sang the theme tune for Down on the Farm and I've been able to use my musical talent with Songs of Praise. So I think it's a bit of a lie, really, of society to say that you've got to pick one career and that's it. If you've got multiple talents and multiple skills, there's nothing wrong with exploring all that.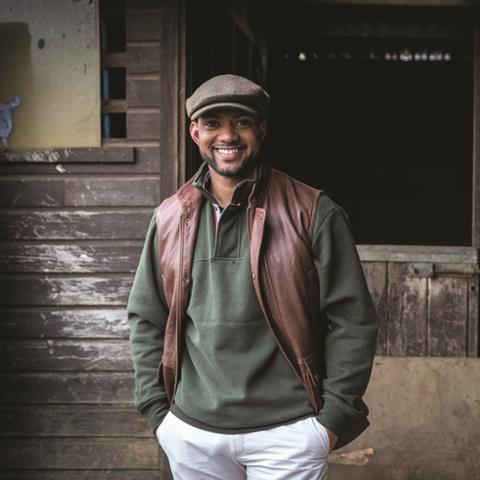 What's been the best day of your career and what's been the worst?
The best day of my career is probably when me and the boys won two BRIT Awards. I mean, that's the pinnacle of the UK music industry or, I guess, the highest accolade. And we won two in one night.
And my worst…there's not too many bad ones. Probably when we announced that we were going to break up because no one expected that. And we had lots of fans who were pretty devastated about it. I meet people all the time who are literally saying: "I'm still crying over it!" And I'm like: "I'm really sorry, we didn't do it on purpose!" It's one of those things where you still feel bad about it.
You must get asked about a reunion all the time…
Yeah, of course. I mean, there's no plans as yet. But obviously, you know, never say never.
What would be your advice to a Christian who's wanting to enter the mainstream music world?
I would say, if they haven't already, reconnect with God. Simple as that. They have to read their Bible, they have to pray every day. And it's difficult, I put my hands up, I still haven't mastered it yet. But I try to because it's important.
Lots of friends of mine, who are super-talented, write their own songs which are going into the secular marketplace. As Christians we have to go into all different backgrounds and workplaces in order for us to be effective, but at the same time, we have to be protected, especially women – a friend of mine is a female and she struggles because the producers want to hit on her. But you have to know what you stand for. That's the bottom line. Then you have to be governed and driven by that. And in that example, you have to choose not to work with the producer and go with someone else.
And you see some popular artists nowadays talking about their relationship with God, like Stormzy. I don't know him personally. But, for me, he's flying that flag. Again, he's not perfect. None of us are, but I think anything that he can do to shine that light, there's a place for it. So I just encourage them to keep going, but always to have their foundation in Christ.
To hear the full interview download The Profile podcast here.

Sam Hailes is the editor of Premier Christianity, the UK's leading Christian magazine. He also serves as editorial director for the Premier media group. Sam is husband to Stacey and Dad to Evelyn and Ezra.
View full Profile