EXCLUSIVE: As J-Hud portrays the Queen of Soul on the big screen, she opens up about faith, music and the meaning of grace
Jennifer Hudson is one of the biggest entertainers in the world today. The Grammy award-winning singer and actor first rose to fame as an American Idol finalist. Since then she's sold more than a million records, starred alongside Beyoncé in Dreamgirls, become the first female coach to win The Voice and been named as one of the 100 most influential people in the world by Time magazine. But if you want to understand the real Hudson, you need to look past the accolades and delve into her Christian faith. "It's the biggest part of me," says the 39-year-old.
Born into a Baptist family in Chicago, Illinois, Jennifer Hudson was "always" in church. Faith was a family affair and she has fond memories of her grandmother belting out hymns while sliding into the kitchen. "It is her voice that I got my voice from and it's her prayers that I live on today," she says. Decades later, the genuineness and depth of Hudson's faith continues to be evident in interviews and on social media. Writing underneath an image of her praying with two colleagues, which was posted to her 3 million Instagram followers, Hudson said: "Here at jhud productions we give credit where credit is due. Period!"
The difference that Hudson's dependence on Christ makes to her life was especially evident in 2008, when she somehow found the strength to forgive the man who killed her mother, brother and seven-year-old nephew. Hudson's brother-in-law, William Balfour, 27, was sentenced to a lifetime in prison with no possibility of parole for the senseless triple murder. Balfour was apparently upset over his crumbling marriage to Jennifer's older sister, Julia and jealous she was seeing another man. As he delivered the guilty verdict, the judge was visibly angry. "Your soul is as barren as dark space," he told Balfour. "I don't think you have one ounce of remorse."
I'M NOT HERE BY MAN, I'M HERE BY GOD
But in a statement released after the trial, Jennifer and Julia Hudson said: "We want to extend a prayer from the Hudson family to the Balfour family. We have all suffered terrible loss in this tragedy. And even if our gospel is veiled, it is veiled in them that perish: 'In whom the god of this world hath blinded the minds of the unbelieving, that the light of the gospel of the glory of Christ, who is the image of God, should not dawn upon them,' (2 Corinthians 4:3-4). It is our prayer that the Lord will forgive Mr Balfour of these heinous acts and bring his heart into repentance someday."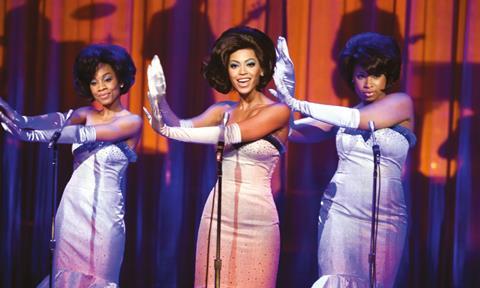 Hudson later told Oprah she'd forgiven Balfour, and credited her faith with helping her cope with grief. "I always say the greatest gift our mother gave us was introducing us to Christ and bringing us up in church. I feel like that's the base, that's the foundation and that's what keeps me grounded and I think of it every day."
Those words - about a strong Christian upbringing, which has kept her grounded throughout an impressive career - might have been spoken by Hudson, but they could have easily been uttered by the woman she's portraying on screen this month: Aretha Franklin (1942-2018). Respect is a brilliant biopic of the Queen of Soul, and Hudson's vocal performance shines throughout. The film tells the story of the many trials, hurdles and constraints Aretha had to overcome, right from an early age. These included sexual, domestic and spiritual abuse, battles with addiction and depression, and the unfair expectations, sexism and racism she encountered at various points in her six decade-long career. Interspersed throughout these heady themes are uplifting renditions of Aretha's timeless classics, making the two and a half hours fly by.
GOD'S GRACE IS EVER PRESENT, AND IT CAN CARRY YOU
The film may be named after the singer's most famous song, but Respect reaches its climax with 'Amazing Grace'. Unlike the tame and domesticated portrayals of faith in films made for an explicitly Christian audience (the ones where everyone becomes a Christian and lives happily ever after), Respect is believable. It is an intelligent exploration of real faith in the real world, and the film addresses topics some Christians would rather avoid, spiritual abuse included. Aretha doesn't always live out her faith (who does?). She faces challenges (who doesn't?). But the take-home message is that God's grace was always there and never left her.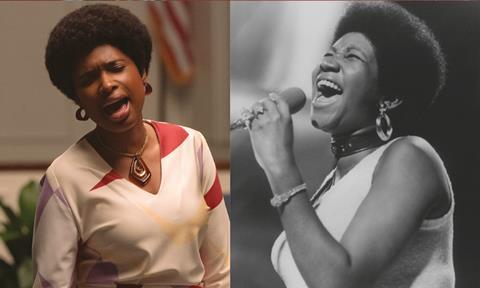 What was it like to play someone whose faith was such a significant part of their life?
That was the most important part. It was the biggest part of her and the biggest part of me. I felt like that resonated and felt most familiar. And it was the thing that carried the film and carried me through it to be able to do it. I thought: Well, God has placed me here. I have no choice but to be prepared. So, OK, God, here we go…
How did you end up being cast for the part?
It was a dream of mine to play Aretha. I met her in New York City, right after I won my Oscar for Dreamgirls. There wasn't even a script at the time, but we spoke, and she talked about me playing her. And I was blessed to get to know her in the years after that.
Her faith seemed to carry her through the ups and downs of life. Could you relate to that?
Oh, my god, yes, yes, yes, every step of the way. And I noticed that same thing throughout when I was portraying her, and seeing how deeply embedded her faith was within her. And to see that's what brought her through it…again, helped me get through it. Maybe that is another thing that she saw in me and that resonated between us? Because even doing the church scenes, it's like: This is church, you can't really write a script for that. Or stepping up to the podium to sing in the churches like, OK, roll the camera, because this is church, you know, it comes from within.
I always said while filming, we have respect for Aretha, but after this film, I want people to have a newfound respect for her, and I want them to have greater faith as well. And I think it will do that. Because we know the music, we know the icon, but what about the trials? What about what they went through, and still overcame? And this, through her faith, is how she overcame.
How did getting to know Aretha Franklin influence your own faith?
It assured it even that much more, especially after talking to her for so long. Her faith really brought her through these things – which means the lessons that she taught me came from real-life experiences. That's powerful. I don't think my faith can get any stronger but it's a testament of just how powerful faith is. And that's one of the beautiful things about the film because too often we have legends and icons and we think they don't go through things. But to see her go through what she went through, and then to make it with her faith, that can't help but inspire and bless others.
The climax of the film is not 'Respect' but 'Amazing Grace'. What's your understanding of grace?
It is always ever-present. And it can carry you. And that is the song. It has so many meanings. But I think it's personal. You may have your definition of what grace is to you, and what it has been to you, based on what you've been through.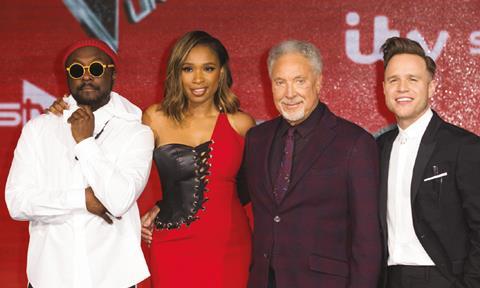 What is the overall message of the film that you're hoping people will take away?
That everyone has a story. It's as simple as that for me. I think everyone has to find their own connection. I hope that I can be a bridge to the new generations to introduce them to Aretha.
One of the things I was struck by in the film was how we see her mature and grow and become more assertive and self-confident. Was that something you could you can relate to as well?
She grew up in an era when women didn't have a voice, and you weren't allowed to speak. Whereas I'm a different generation. I'm an outspoken person, I take up all the space in the room and have no issue of being oppressed or suppressed and speaking my mind in any way I choose.
But I love that you notice the growth of her coming into her own, even as an artist, because sometimes that doesn't happen. Sometimes our voices, our instruments are used almost as a puppet for others.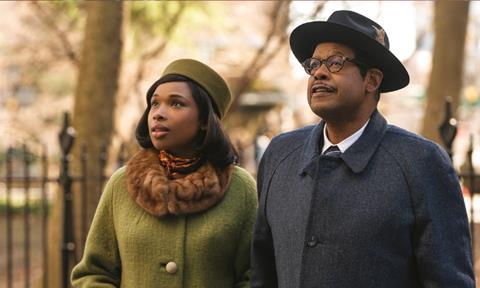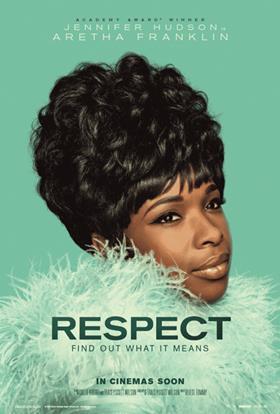 What's been your experience of being a Christian in Hollywood. Has it been challenging?
I feel like it separates you, but in a good way. Because, as it says: "They'll know we are Christians, by our love." And at times, they see God in you, they see the Spirit, the presence, the anointing – all of those things. And I always say: "I'm not here by man, I'm here by God." I can't stop listening to Aretha's song [sings]: "Walk in the light / Beautiful light / Come where the dewdrops of mercy shine bright." OK, I could carry on, but um….
Please do! I won't stop you…!
"Shine all around us day and by night / Oh Jesus is the light of the world."
RESPECT is in UK cinemas from 10 September

Sam Hailes is the editor of Premier Christianity, the UK's leading Christian magazine. He also serves as editorial director for Premier. Sam is married to Stacey, lives in London and is a keen traveller, reader and tweeter.
View full Profile