The past two years have seen many Christian gatherings moved online, scaled back or simply not taking place at all. Emma Fowle asks three festival organisers how they survived the pandemic and why they still believe God uses large events so powerfully
Full disclosure, I used to work for a festival, and am still a trustee, volunteer and enthusiastic attendee of Creation Fest, a Christian music festival that takes place a few miles from my home in Cornwall. So when I was asked to sit down with three festival organisers and chat about the importance of gathering together, they had me at hello.
But after Covid-19 forced the cancellations of live music, theatre, poetry readings, pub nights and just about any other kind of gathering you could imagine, the conversation seemed particularly pertinent. Many hoped summer festivals would simply have a temporary hiatus and that, as the pandemic petered out, they'd return, bigger and better than ever. But last year, the leaders of almost every Christian event released an open letter making it clear that it was not a forgone conclusion: "We need your practical support…so that we are all here to gather again in 2022." It didn't take much reading between the lines to understand just how dire the financial situation was.
Every Christian event is relying on the hordes to return this summer. We don't yet know if absence has made the heart grow fonder or if there's still a painful road ahead for festival leaders. But early signs are promising: Spring Harvest returned to physical gatherings a few weeks ago, and a record-breaking crowd of 40,000 are expected at this year's Big Church Day Out.
Covid aside, some have always been doubtful about the place of large-scale gatherings. What are we to make of the highs of experiential encounter that often come with these events? We don't need bright lights and international artists to hear God speak. What happens when the music fades and we're back at work, school or in our local church and everything feels – well, a little less, somehow? Surely faith is better worked out in a local setting, with week-in, week-out discipleship, they argue.
Others point to stories of seminal faith moments inside big tops and seminar tents – the deep relationship building experiences and even matches made and marriage proposals that have all taken place during a week's camping in the great outdoors. These events give us an opportunity to see and experience a breadth of Church life that simply isn't possible in our own local congregations; to hear from missionaries, leaders and artists that we'd never otherwise encounter; to be challenged, inspired and encouraged by the sheer size, diversity and colour of God's great big family.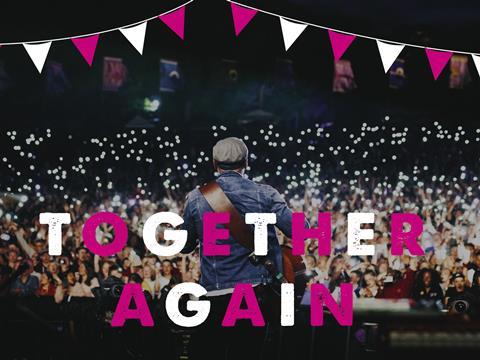 The last two years have been tough for anyone working in events. What were your initial thoughts when Covid-19 hit?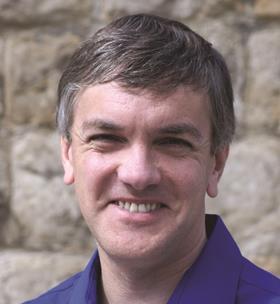 Paul Harcourt (New Wine): We realised fairly early on that we would have to do something different. We rebranded United, made it an online conference, and encouraged people to get together in whatever numbers were allowed. And we did that again the next year. We gave it away for free because we really felt that the Church needed encouragement, but that was at some cost [to us], and we're still recovering from that.
Were there times when you wondered if your organisation would survive?
PH: Yes! And we're probably still there. We've eaten our [financial] reserves. We're really grateful for people helping us financially in the last couple of years when we haven't had any income, but we're also looking for people to stand with us to safeguard those events for the future. They're so significant. I know what Big Church Day Out and Dreaming The Impossible means too. It's not just the people that come, it's the impact they have as [Christians] go back to their local churches.
Susie, as someone who runs a youth event and is passionate about young people, did it hurt not to be able to meet together these past two years in the way that you wanted to?
Susie Aldridge (Dreaming The Impossible): We had such a lot of momentum behind us because of Soul Survivor coming to an end [in 2019]. We felt like we were on the cusp of something – we knew God had spoken to us – and then, just a few months later, we had to cancel. It was horrible having to navigate that season because everything was so up in the air.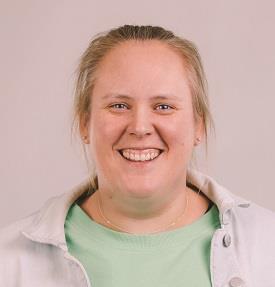 I was getting parents and young people texting me, saying: "Please don't cancel" but it became very clear that we were going to have to. I remember one team meeting where I literally had my head in my hands. I was like: "Guys, it's over. We need to call it." And there were tears, because we know how important these events are for young people. The pandemic has affected all of us, but it really affected young people.
We went online that first year, we did something called Streaming the Impossible (it's best not to shorten that!) but it was absolutely brilliant. We tried to set a vision of what God could do online and, as always, he [surpassed] what we thought could possibly happen.
PH: It was a big surprise, wasn't it? What we thought could only happen in the room started to happen online. We got incredible testimonies back of God encountering people in their kitchens, their living rooms. It was really exciting, even though it wasn't what we would have chosen.
Tim, you took a very different approach. Tell us why you decided not to move online.
Tim Jupp (Big Church Day Out): I've spent the last ten years telling everybody that BCDO is an experience you can't ever get online. And then everybody had to go online! We did do some online content, but it's not who BCDO is. It was incredibly difficult. We were only about eight weeks out when we had to cancel. You look back and think: Did that really happen? I had 15 staff and everybody got made redundant. Two were my own children. It was very painful.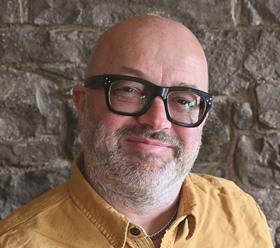 Suddenly you're really leaning into God, because we're all having to make decisions that we've not had to make before. One of the things that draws all the national events together is that we have a real heart to serve the Church. Our events look different but fundamentally, that's one of the things that underpins what we all do. So coming back, we're saying: "OK, here's what we did before. Is that the right way to serve the Church now?" I want BCDO to bring value to what God's doing across the Church, so it's asking: What's the landscape now? And how do we fit into that?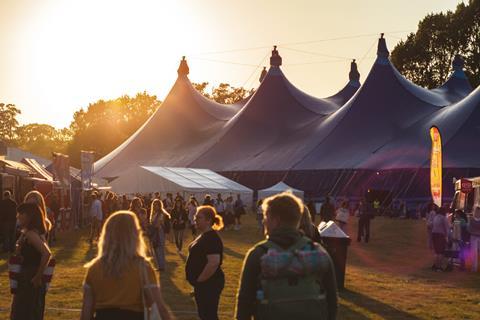 Many people would say the last two years have caused them to reassess different elements of their life. Has anything shifted for you as festivals?
PH: One of the dangers of something like New Wine is that we've been running conferences for nearly 40 years and, as you grow, you get broad and you lose focus. In having to design something that's smaller, tighter and less risky in terms of infrastructure and costs, it called us back to our core focus.
We're not really calling people to come out and support events, because events don't really matter. We are calling people together for a cause. We long to see people gathering around the ministry of the Spirit, around the word, around worship, all for the sake of Jesus.
The reason we do what we do is that we see incredible impact. Most of us have stories of how God changed our lives through gatherings. And we've seen that thousands of times.
SA: Certainly there's been a thing of: Has God called us to this? Is there a purpose to it? Because, if not, let's just do something easier! I'm more convinced than ever that [events] are vital. I say that not to take away from the local church – I'm on the senior team at my local church – but when we met in the summer, albeit in a slightly different way, many youth ministries had been decimated during the pandemic. Some literally don't exist anymore or the youth leaders have moved on. As we came together, youth leaders and pastors were getting in touch saying: "Thank you for doing this. Our youth ministries were really struggling and we needed to do something to accelerate relationships, something catalytic that's going to get these groups going again."
THERE'S A LOT OF TIREDNESS AROUND. SO WE WANT TO SEE PEOPLE HAVE A FRESH ENCOUNTER WITH JESUS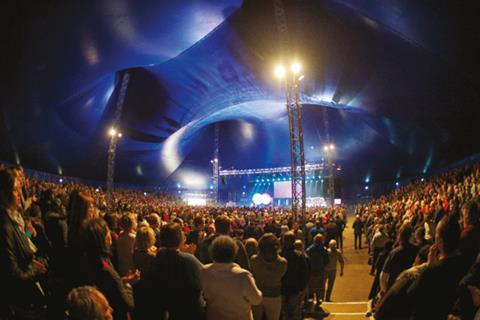 TJ: BCDO has a very simple model: to create the space for the Church to come together. This year, we will be up more than 50 per cent. Over double the number of churches are coming. I think there's post-pandemic appetite for people to gather, and I'm excited by that. What we all saw over the pandemic, as the local church pivoted online, is that it got the Church noticed. Suddenly it was really accessible and in everybody's living room. One of the reasons BCDO exists is to help the Church be noticed, and create a space for people to bring their friends.
There's a lot of challenges, but I'm excited, because it's a journey of faith, isn't it? We have to have faith for the finances, for people to come, that God will meet with people – for all of it, really.
When the pandemic hit, some said it would be the end of large events. What would you say to those who are sceptical of large Christian gatherings?
PH: New Wine's strapline is: 'Local churches changing nations.' But to say that it's all about local church, so therefore you don't need the big gatherings, is a bit like saying: "Church is all about small groups, so you don't need to meet as a congregation on a Sunday!"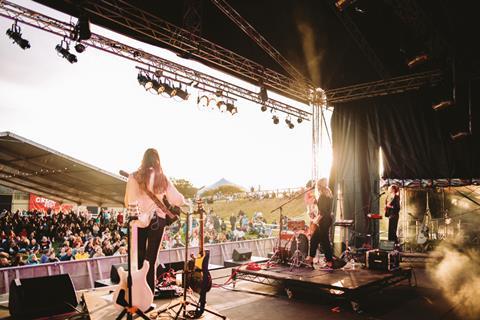 For so many, festivals have been moments of breakthrough, conversion or calling. They're incredible for training and equipping people. The Church would be so much poorer if we didn't have these gatherings, because God uses them again and again, so powerfully, to transform individual lives and churches.
SA: I encountered the Holy Spirit for the first time at a youth festival; so did many of my peers. And I've been leading youth long enough to see that, for many, while they're part of a local church, something has happened to them at a festival that has transformed their lives forever. I find it immensely rewarding when young adults get in touch and say: "I'm going to plant a church", or: "I'm leading in this sphere" – and they met with God at DTI or Luminosity or Limitless Festival. It doesn't really matter where, the point is, something happens in those moments. It's difficult to put into words, really, what God does in those few days.
THE BIGGEST MIRACLE HAS GOT TO BE SALVATION. WHAT ELSE WOULD YOU GIVE YOUR LIFE TO?
PH: I'd really want to emphasise what Susie has just said. We've got to keep going with festivals for the sake of young people. I'm anxious to see whether, in a year or two, we're going to have real problems finding youth leaders because people are not being called into youth ministry – because they haven't been in that space where so many of us got the vision of God's call on our life. Festivals have a massive knock-on effect on all sorts of things – conversion, calling, commitment.
What is your prayer for this year? Is there a word or vision you feel God has put on your heart?
TJ: BCDO has a strapline: 'To celebrate all that is good.' My prayer is that this year is a huge celebration; that many people come and bring their mates, their families, their young people, the ones they struggle to get to church, and that people meet Jesus. I love what the Holy Spirit does – I love all the miracles – but there's no greater miracle than someone meeting Jesus for the first time, and him changing their life. My prayer is that we see that happen more.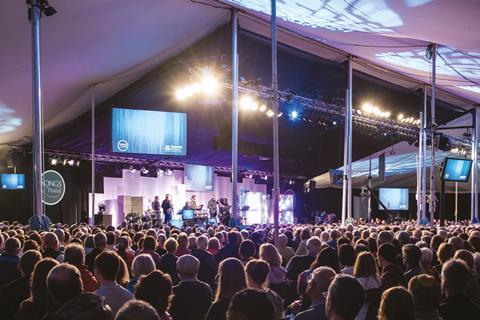 SA: In a world where everything still feels very uncertain, and with the war going on, we want to give a message to young people that "Jesus Christ is the same yesterday…today and for ever" [Hebrews 13:8]. The gospel is as relevant today as ever, and our prayer is that we'd see more young people make a decision to follow him. And we're expectant for miracles. Healing stories lead to salvation. A few summers ago, a young person I know had eczema so badly on her hands that she couldn't open them properly. Her friends prayed for her and saw the eczema disappear. The other week I asked them: "What impact did that have on your faith?" All of them said it was so catalytic, because they saw God do something they couldn't explain. We're praying for more of that. But I agree, the biggest miracle has got to be salvation. Every time it happens, I find myself standing on the stage thinking: What else would you give your life to? It's amazing.
PH: During the pandemic, the Church has done amazing things ministering to the community, but it's weary. There's a lot of tiredness around. So we want to see people have a fresh encounter with Jesus.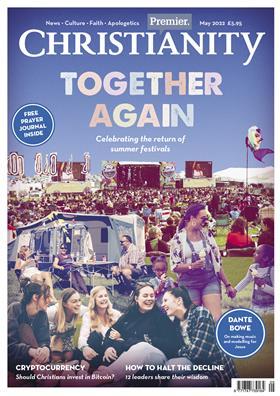 It feels like we're more dependent on God than ever. If there was any sense that we can trust in some historic momentum, that's gone. To be honest, I think we're back to where we started. This is a massive faith adventure, and God, if you don't show up, we're in trouble. But when we go forward like that, God will show up – and it's going to be glorious.
This article was first published in our festivals-themed May print issue. Subscribe now to receive the print issue for just £1.

Emma Fowle is assistant editor of Premier Christianity and editor of Voice of Hope, Premier's quarterly devotional magazine. Emma is a trustee for Christian festival Creation Fest and lives in Cornwall with her husband and two teenage daughters. She loves to read, swim in the sea, play netball and lift weights with her dad.
View full Profile