A series of miraculous interventions while at university saw Jo Hargreaves turn her back on paganism and drug taking. At the same time, hundreds of miles away, God was working in her family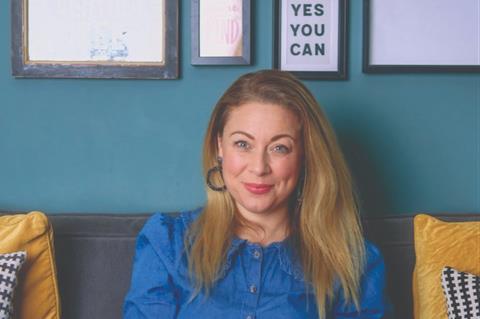 I had some knowledge of Jesus when I was growing up, because I went to a Church of England school and my family went to church services occasionally at Easter and Christmas.
My mum got divorced twice, so we grew up as a single-parent family without much money. When she got married for the second time, it was to the local vicar. I saw a version of Christianity that really put me off. I understand now that he was probably a very stressed church leader with seven children and stepchildren, but I remember thinking at the time: I hate all of this.
I can recall sitting in Nottingham Cathedral in my late teens, asking God if he was there. I was spiritually open, but I felt that Christianity was a bit boring. Buddhism and paganism seemed so much more interesting.
I had just taken a line of cocaine off the back of the toilet when I knew I had to get out
Drugs and clubs
In my second year at university, where I was studying Sociology, I contracted glandular fever and had to go home for a year, which meant missing all my classes. If I'd stayed, I would have been studying a module called 'Magic, mystery and modernity'. As part of our coursework, we were asked to construct a spell. Back then, I would have said: "Yeah, I'm a pagan. I'm definitely up for doing that!" When I went back to repeat the year, I asked to do the module again, but they weren't running it for some reason. Now, I see God's hand in preventing me from being dragged further into that world.
At the time, I was living with some friends. They were lovely, but everyone was into drugs. I remember feeling a constant narrative of existential crisis, wondering: Why am I here? I swallowed those thoughts down with a glass of vodka and a line of coke.
One night, we bought some cocaine and went to a nightclub. I had just taken a line off the back of the toilet when I knew I had to get out. I didn't even say goodbye to my friends; I just left. Walking home, I heard the voice of God, in my head, say: "Joanna," (no one calls me Joanna, everyone calls me Jo) "this is not the life that I've got planned for you."
As I walked home that night, I remembered my mum had been sending me Christian daily devotionals – she had become a Christian a year earlier, along with my brother. I'd never read them; they were all underneath my bed. I went home and read them, cover to cover. I remember getting down on my knees and saying: "Jesus, I know that you're real." I can honestly say, hand on heart, that my life has never been the same.
Leaving it all behind
I'd found a new way of life, but one of the hardest things was leaving my old one behind. One night, my housemates were all going for a big night out and I remember saying: "I don't want to do that now." It was really hard. I thought: I can't do this any more. I prayed: "God, I really need to move somewhere else."
While at university, I had met a girl called Libby. I presumed she was famous or from a rich family because there was just something about her; I realise now she was filled with the Holy Spirit! That same day, Libby phoned me and said: "I'm moving to Manchester. Would you like my room?" So I moved in with a lovely bunch of Christian girls, and we're still friends today.
I was writing my final dissertation on female deities and goddesses. When I became a Christian, I felt a real conviction to change it, but the deadline was just six weeks away. I remember thinking: There is no way I can write a whole dissertation in six weeks. But I started again and wrote about the codes of conduct for Christians around sexuality. I got a first!
In my final year at university, I started going to church, where I got involved in the kids' and youth work. I ended up working at a young offenders institute within the chaplaincy team. Eventually, I trained as a counsellor and now work as a psychotherapist, but I also really love theology. The more I learn about the Bible, I can see how it answers so many modern dilemmas. So much of what we talk about within mental health circles is completely biblical.
Post-pandemic, I feel really passionate about bringing God into all of our conversations on mental health and wellness, because it's all his idea in the first place. We're designed with loads of systems inside of us to be able to help soothe our own stress and anxiety; if we can only see that they're sacred as well, and don't need to be separated from our Christian experience.
Jo Hargreaves was speaking to Emma Fowle
You can follow her on Instagram @johargreaves or contact her via her website: johargreavestherapy.com

Emma Fowle is assistant editor of Premier Christianity and editor of Voice of Hope, Premier's quarterly devotional magazine. Emma is a trustee for Christian festival Creation Fest and lives in Cornwall with her husband and two teenage daughters. She loves to read, swim in the sea, play netball and lift weights with her dad.
View full Profile