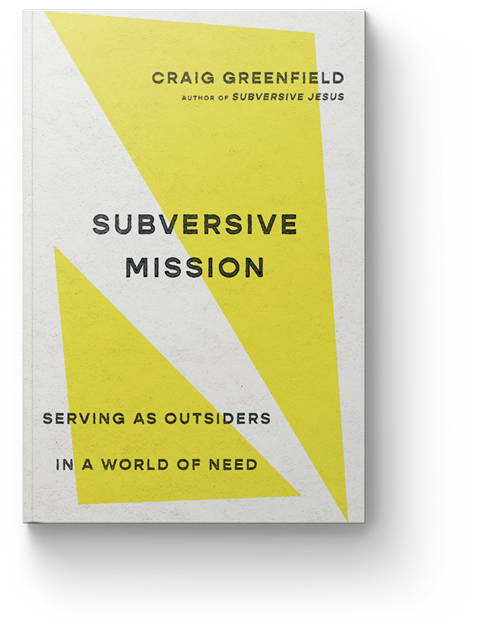 Craig Greenfield's Christian life has been a wild ride. After growing up in New Zealand, he lived in a Cambodian slum for seven years, where he and his wife raised two children. After that they moved their young family to Vancouver's Downtown Eastside, running an open house among the drug addicts and prostitutes. Greenfield's first book, Subversive Jesus (Zondervan), recorded this story, and his latest offering, Subversive Mission, continues it.
A lot has changed since Greenfield's first book was published six years ago. After he was diagnosed with cancer, the couple felt God calling them back to Cambodia. But Greenfield found himself grappling with new questions. "Public opinion had firmly tilted against outsider efforts to bring change in foreign countries," he writes. Conversations on race, especially following the murder of George Floyd, had resulted in increased awareness regarding colonialism, mission and the white saviour complex. Craig was forced to reckon with the pitfalls and blind spots of the missionaries he had grown up revering.
Subversive Mission is Greenfield's story of wrestling with these questions, relocating back to Cambodia and growing an international charity. The book also explores how the fivefold ministry gifts of apostle, prophet, evangelist, pastor and teacher (in Ephesians 4) can be subverted in a cross-cultural setting. Tackling the hard questions, Greenfield suggests that rather than coming in as the experts, missionaries should serve as outsiders, becoming catalysts, allies, seekers, midwives and guides.
These are big issues – especially when it comes to money. Greenfield's criticism of well-meaning Christians who swoop into developing countries and set up unsustainable ministries is a fair one. But there is a tension – rich Westerners are called by God to be generous. Should we not give to overseas aid projects on that basis?
Engaging, inspiring and challenging, this is a great read for anyone interested in cross-cultural mission.



Emma Fowle is assistant editor of Premier Christianity and editor of Voice of Hope, Premier's quarterly devotional magazine. Emma is a trustee for Christian festival Creation Fest and lives in Cornwall with her husband and two teenage daughters. She loves to read, swim in the sea, play netball and lift weights with her dad.
View full Profile