Andrew Atherstone's new book charts the unexpected growth of the Alpha Course from humble beginnings in one London church to a worldwide phenomenon. Paul Valler says Repacking Christianity makes for engaging and encouraging reading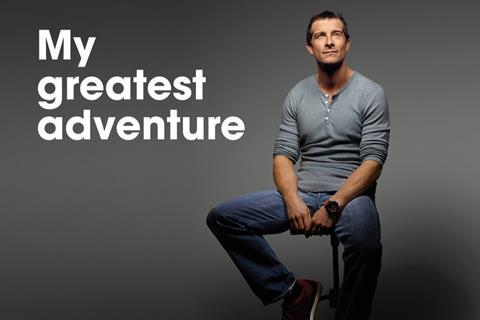 Repackaging Christianity (Hodder & Stoughton) is a classic and exciting case study on leading growth and change.
Alpha has evolved from a short course exploring the Christian faith at a young, middle class professionals' dinner party in Kensington, to an internationally recognised brand. Millions have found faith in Christ through it.
In his biography of the Alpha Course, Andrew Atherstone shows how success was a team effort, but the central visionary and pioneer of this extraordinary growth was - and still is - Nicky Gumbel.
Under Sandy Millar's leadership of Holy Trinity Brompton (HTB), Gumbel as a Curate was given responsibility for Alpha in 1990. He authored key texts such as Questions of Life and Searching Issues that became part of the core curriculum. He has since overseen the phenomenal global expansion of Alpha (millions have participated in the course, which is currently available in 112 different languages).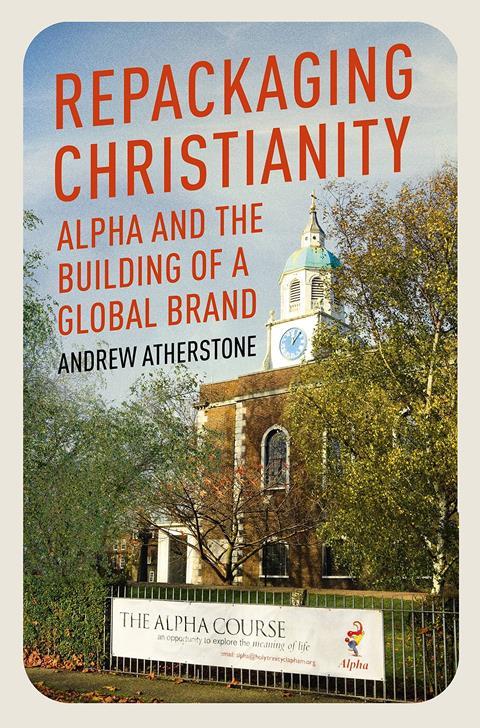 In a fascinating history, Atherstone traces the rebirth and renewal of HTB in the 1970s, and the influence of John Wimbur's power evangelism ministry. Gumbel had a powerful experience of the Holy Spirit under the ministry of Wimbur, which proved formative for him and for HTB. His strategy for Alpha was to appeal to the whole person – both the rational and the experiential. Atherstone records many extraordinary stories of the move of the Holy Spirit, with a wide range of manifestations, but over it all a powerful sense of the love of God bringing great joy and peace.
Central to the success of Alpha was the vital role of prayer; the rise of Alpha during the 1990s coinciding with unprecedented growth in HTB's prayer life. Pete Grieg joined HTB as director of prayer in 2009 and marked the close resonance between Alpha and his own 24/7 prayer initiative.
Exclusive access to the HTB archives has given Atherstone special insight into Alpha's development under Gumbel. He honestly recounts the struggles amid the successes. The sobering record of opposition from other Christians is particularly shocking. Leading change always involves overcoming resistance, but to see how much resistance to Alpha came from inside the wider church is salutary. Some argued that experience had been allowed to replace sound doctrine like repentance and faith, others that the Toronto blessing was not of God, and still others that Alpha's ecumenism was a risk. For the reader, in light of the enormous fruit that Alpha has produced, these attempts to resist it now look sadly misguided.
Nevertheless, Atherstone highlights one important, constructive criticism. Alpha emphasised the Holy Spirit's personal, therapeutic work in the life of the individual Christian, but ignored the Spirit's wider work in creation, justice, peace and reconciliation. This feedback prompted Gumbel to revise Questions of Life and Challenging Lifestyle to urge Christians to get involved in societal transformation. The transformation of society became a vital message alongside evangelism and a key part of HTB's strategy. Alpha's subsequent success in transforming life in prisons was a prime example.
Gumbel clearly defined, refined, and then gave away the formula for Alpha, enabling it to be replicated in all sorts of different cultures. He made a key statement which appears on the back cover of the book. "We do not believe we have the liberty to tamper with the apostolic message. However, the message comes to us in cultural packaging. Every generation has a duty to ensure that the packaging is not a stumbling block; to preserve the unchanging message but to change the packaging to make it understandable in the context of our own culture."
This journey of innovation, cultural adaptation and contextualisation has been central to Alpha's DNA and is a model for continuing development and growth. Gumbel rewrote his core material several times to remove anything that detracted from the central message of Jesus and the gospel. A controversial and key example of this being the sections on human sexuality; a topic that the media had made toxic and distracting, and which was injuring the Alpha brand and its ecumenical appeal.
Atherstone closes with the key decision to digitally renew Alpha, which meant that by the end of 2017 the new Alpha film series was translated into 26 languages. Made available online for free, these resources were providentially just in time for the Covid pandemic, where another innovation of Alpha Online resulted in a new digital wave of evangelisation.
This book is a riveting and well written story of the dynamic movement of God. While of particular interest to Christian leaders, it is engaging for everyone. Atherstone closes by saying that Gumbel, now recently retired as Vicar of HTB (the original birthplace of Alpha in 1977), is focusing on the 2033 vision to make Alpha available to everyone on the planet. Watch this space!
Repackaging Christianity by Andrew Atherstone (Hodder & Stoughton) is out now


Paul Valler is chair of The London Institute for Contemporary Christianity and a mentor, author and speaker
View full Profile