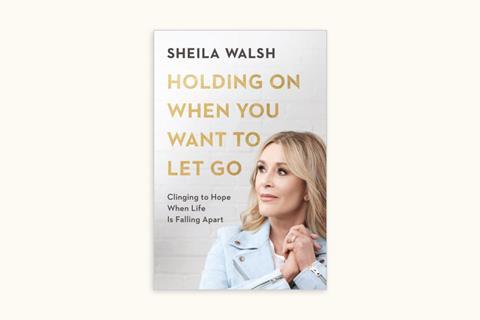 To be human is to want to give up when life gets too much; to be a Christian is to cling to the promises and the hand of God when life feels overwhelming. This is the encouragement of Scottish songwriter Sheila Walsh in her latest book.
It can be hard to dissect our suffering before God because it raises questions that often will not be answered in our lifetime. It is those unanswered questions that give way to Satan's lies, which in turn, give way to doubt and a lack of trust in God. By drawing on her own experiences of pain and hardship, and that of others, Walsh brings us a message of hope.
Through her use of storytelling and her exposition of scripture that may cause you to view familiar passages with fresh eyes, Walsh demonstrates that we belong to a God who holds us when we have nothing left to give.
Bringing our pain before God is not an easy thing to do and therefore this is a difficult read at times, but Walsh approaches the subject with honesty and vulnerability.

Lisa Skinner is a mum of four from Belfast, where she has been in working in Christian Communications for the last six years
View full Profile