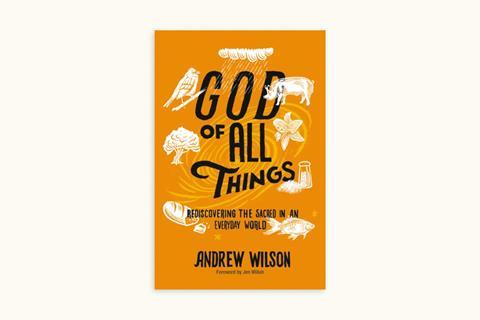 We have all groaned at a crass spiritual point made in a sermon from something in the natural world. The title of this book may give the impression of tortuous links but its actually a brilliant book which works on many levels. Each of the 30 chapters focuses on an element of the physical world – from dust to pigs to viruses – and how they show us something of God and his purposes.
In each chapter, Wilson gives some fascinating background, offering science, history and perspective, together with a quite masterful grasp of the breadth of the narrative of scripture. He invariably helps us see how Jesus is connected to the theme as he weaves many chapters into a satisfying Christ-centred conclusion.
God of All Things can be read as a layperson, simply enjoying each chapter and the depth of understanding that it brings and worshipping the God who created it all. Preachers and church leaders will also delight in the rich way Wilson brings together the narrative of scripture, unfolding revelation and God's redemptive purpose. It's simply outstanding.


Andy Peck is editor at large at Premier, hosts The Leadership Show on Premier Christian Radio and has suffered as an Everton fan since 1971.
View full Profile