With the headlines dominated by Will Smith's infamous slap, the coverage of this year's Best Picture may have passed you by. But Nathanael Smith says the warmth and empathy displayed within CODA means the film is worthy of your attention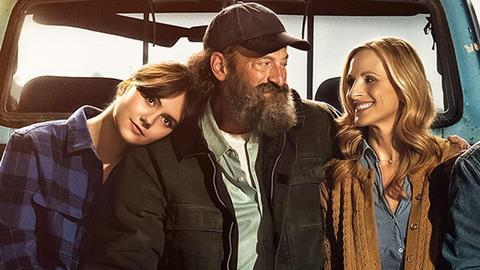 For some film nerds, the Oscars are a bit like the World Cup final, the major event of the year that gets people talking. This week's ceremony was likely enjoyed only by the most die-hard UK fans and when everyone woke up in the morning, all of the headlines were about Will Smith hitting Chris Rock after he made a joke about his wife… and then winning best actor. As such, other aspects of the ceremony are likely to have been interesting to only the most zealous cinephiles. For instance, this was the first ever Best Picture victory for a streaming service (Apple TV+ beating Netflix to the punch), rather than a traditional studio that releases all of their films into cinemas. It's a shame that on-stage shenanigans might distract audiences from the big winner of the night, as the heart-warming family drama CODA is a wonderful film.
When the leading figures of cinema coalesce to crown one film the best that the medium has to offer, Christians should pay attention. Whether you agree with the final choice or not, the Oscar for Best Picture reflects something of the culture that shapes the public's imagination; if you value the arts, you should value knowing what's being celebrated. Not only that, but CODA is a delight, full of a warmth and empathy that should resonate with audiences of faith who believe that all humans are made in the image of God. In many ways, it's a surprising winner, with unshowy film making against contenders such as Spielberg's tour de force remake of West Side Story, but I'm glad this low-budget indie has made such a big impact.
CODA tells the story of Ruby, played by Emilia Jones (daughter of Aled!), a hearing girl whose parents and brother are all deaf; the title CODA stands for Child of Deaf Adults. She loves singing and wants to go to music school, but also feels a responsibility towards her parents and their work fishing off the coast of Massachusetts. Ruby struggles to balance learning music – a passion that she feels her parents can never fully understand – with her duties as their access point into the hearing world. She doesn't fully fit in with her deaf family, but isn't at home in school either; it's fitting that her song of choice is Joni Mitchell's Both Sides Now, an expression of the tension she lives with each day.
Cinema is, at its best, a route into empathy for its audiences and this is where CODA excels. There are two main storylines to this film and one is much stronger than the other. The plot involving her auditioning for music school is nice, but forgettable. Where this film really thrives is in its intimate, thoughtful examination of life for Ruby's deaf family and their struggle to get by in a world made for those who can hear. Troy Kotsur – who also won an Oscar on Sunday night – and Marlee Matlin play Ruby's parents as vivacious, amorous, truculent, aggravating, funny, kind and more. In short, they play them as real people, with fully fleshed out lives defined by so much more than their disability.
CODA is an invitation to experience the rich humanity of people lovingly made by their heavenly father
That empathy is the beating heart of the film. Christians should wrestle with their own views of disability, deafness and inclusivity. As Ruby's parents struggle to connect with their peers or have their perspective understood in the fishing community, it should at least cause those who can hear to think about what we might take for granted. How do our church services make space for those who with hearing difficulties? But also, it should help us to connect with people who are deaf beyond just seeing their disability as a problem. CODA is an invitation to experience their rich humanity, as people lovingly made by their heavenly father.
The other big contender of Oscar night - the one film that most thought would win the big prize - was Netflix's moody Western The Power of the Dog. That did win a best director award for Jane Campion, but it missed out on Best Picture. Perhaps CODA's win over it reflects something of the cultural mood at the moment. Campion's impressive, difficult film is an examination of the mythology of the American West and how warped views of masculinity shaped the idea of the cowboy. It's Cinema with a capital C, but maybe it's too sombre, too downbeat for this moment in time.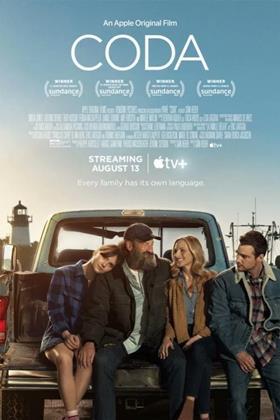 Instead of that grimy anti-western, Oscar voters ended up choosing something much simpler and sweeter. It's a film that celebrates the power of family, even when parents and children struggle to understand each other. It's also a tale that champions those in our communities who are often marginalised, intentionally or not, and shows us the vibrancy of their lives. And in an era of regularly depressing news, often devoid of hope, this hopeful, humane film is really something worth celebrating.
CODA is available now on Apple TV+