There's old-time rock 'n' roll and a fair amount of schmaltz on Christmas with Cliff. But the singer has once again grabbed the opportunity to celebrate Jesus as the true meaning of Christmas, says our reviewer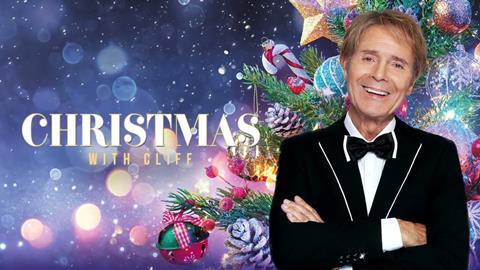 Cliff Richard begins his new Christmas album with 'It's the Most Wonderful Time of the Year' – something he should know, as it's been a peak sales time for him.
Past hits 'Mistletoe and Wine' (1988), 'Saviour's Day' (1990) and 'Millennium Prayer' (1999) have all topped the chart. How will this offering fare?
Entitled with all the imagination of an algorithm, Christmas with Cliff, is a reminder of the breadth of Cliff's career: there's some old-time rock 'n' roll, some schmaltz and some faith.
When I saw the tracklist, my heart sank, as it features the kitsch that sullies the whole genre of Christmas music. 'Rockin' Around the Christmas Tree' and 'Jingle Bell Rock' are unlikely to get pulses racing. Surely he can do better than this?
And he does. The retro fare draws in those opting for a hearty-fire-and-robins Christmas mood, but he then exposes them to what Christmas is really all about. He does so gently, with familiar songs like 'When a Child is Born' – and this is a superb version. He tweaks the spoken word section, emboldening its tone. It's a difficult part to pull off without sounding corny, but Cliff gives it a sizeable dollop of personal authority.
Building on this is the highlight of the album. 'Mary, Did You Know' is sung with huge passion and a dash of wonder, as he describes features of Jesus' life that would have amazed Mary at the birth time, had she understood fully just how world-changing this event was. Despite Cliff's voice sounding distinctly lower on this album, he reaches the high note with confidence.
Sir Cliff gently exposes his listeners to what Christmas is all about
These faith-based songs can sound surprisingly downbeat - especially after the trite-but-merry "ring-a-ling-a-ling-a-ling-dong-dings" of 'Sleigh Ride'. 'Joy to the World' starts at a funereal pace before eventually starting to sound a bit joyful. 'Go Tell it on the Mountain' is gospel-lite, played with the genre's distinctive keys style and choir, but isn't exactly the full-throated gospel that speeds the pulse.
There are three fresh Christmas songs. 'First Christmas' lists the gifts given to the Christ-child with a reminder: "We give gifts to friends and family / We receive them too / But don't forget that Jesus is the greatest gift to you."
Radio-friendly highlight, 'The Heart of Christmas' builds to a highly catchy chorus. Sir Cliff continues to emphasise the point of Christmas music as he sings: "Holy, holy, holy night / Hear the angels singing out / 'Unto us a child is born' / Jesus, the heart of Christmas".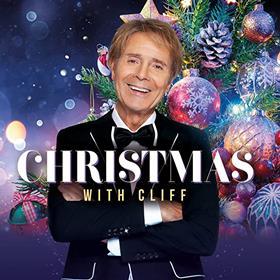 The 81 year old remains one of the most famous British Christians - gracing the front cover of this magazine many times over the decades - and he has taken that ambassadorial role seriously. It can be argued that the Christian element of Christmas is being eroded as each year passes, but it seems Christians can always rely on Cliff to put Jesus back at the centre.
The only other original rock 'n' roll pioneer who is still regularly recording is Dion. Both are Christians, and both boldly share their faith in their music. Dion deservedly gets the critical acclaim and duets with megastars for his recent blues work, but Sir Cliff has the popular vote. His last album earned him yet another record: the first artist ever to score a top 5 album in eight consecutive decades. This one could be another - after all, it is that wonderful time of the year.
Christmas with Cliff is out now


Derek Walker is an Oxford-based kitchen designer, Anglican Lay Minister and music lover, who blogs at walkerwords.wordpress.com
View full Profile