I'm just as selfish as the next Englishman, says Dan Morrice, but this is not about charity, it's about justice. Besides, Jesus extended hospitality to all…shouldn't we do the same?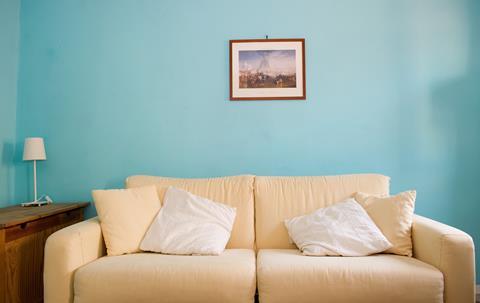 He turned up on our doorstep with an unshakable grin, an affirming laugh and one line of English. Laying his right hand gently on his chest, he looked me in the eye and said: "This one Farhad". And so our family grew by one new member, a 17 year-old Afghan refugee who fled the country last year when Taliban fighters tore through his village, leaving a trail of blood and fire in their wake.
When he first arrived, Farhad was painfully thin, having travelled thousands of miles through mountains and deserts, sometimes in lorries, often on foot, rarely with food or water. He was taken to local charity Borderlands and within a few days, he was standing on our doorstep with his social worker, ready to begin a new life.
An ordinary kid
In some ways, he looked and acted like any teenager; his first priorities were a good meal, a pair of trainers and a haircut. He snapped into our family seamlessly, laughing when we laughed, bouncing a mini basketball around the kitchen with my nephew and washing the dishes after dinner. But his gracious temperament hides a heavy heart. He has witnessed friends and family killed in front of him. He has seen things that he cannot un-see. His eyes hold both sadness and hope in equal measure.
Jesus was never too proud to accept help or too prejudiced to offer it
Bristol is officially recognised as a 'City of Sanctuary', a place where people fleeing war and persecution can make a fresh start. I've had the honour of interviewing several Afghan families, recently resettled here, as part of a befriending scheme with local charity, Bridges for Communities. Hundreds of Bristolians have volunteered to meet resettled Afghans, to swap personal stories and cultural norms, to drink tea and find common ground, to love their new neighbours and build life-long friendships.
As new families arrived in the city, our mayor, Marvin Rees, issued an urgent plea to landlords for rooms and homes. As old toys, free meals and kind encouragements continue to drift in, the simple fact is that people need more than online gestures of #refugeeswelcome. They need homes.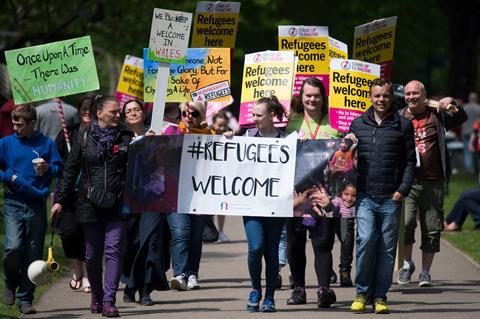 A home for everyone
To the untrained eye, the UK is facing an acute housing crisis. But on closer inspection, perhaps it could be better described as a crisis of inequality. There are over a quarter of a million second homes in the UK. Some of those are actually third homes. We really can house every Afghan family comfortably, and thousands of other people in the process. And for those who don't have a spare dwelling to offer, I can honestly say that taking in an Afghan refugee into our family home was one of the best things we've ever done. It's not that I'm a specialist in kindness, far from it. I must confess to having serious doubts before we volunteered our home six months ago. I'm just as selfish as the next Englishman and I like my own space, without someone interrupting the peace and quiet.
Jesus' invitation to us is not to pursue charity, but to seek justice
But the decision we made as a family was based on a simple conviction. In the great lottery of life, we didn't choose to be born in the safety and comfort of England. If I had entered world in Kabul, I could be the one looking for a kind stranger. There's an art to learning to see life through someone else's eyes. The difference between Farhad and myself is simply the luck of the draw. It's not about charity, it's about justice. I'm simply paying forward the good fortune I unwittingly received through being born in a country with universal free education and healthcare.
The kindness of strangers
As it happens, Farhad is infinitely more of a blessing than a burden, and one of the most peaceful young men I have ever encountered. I've taught countless 17 year-olds as a sixth-form teacher in a Bristol comprehensive school. If all of them were like Farhad, I would have had an easy job.
For now, we simply dream of what his future holds. One day he could be the doctor who treats my wife, the teacher who teaches my kids, or the driver who takes me to work on the bus. For now, he is simply my friend.
As a travel writer, I relied on the generosity of strangers for many months while researching and writing Finding the Peacemakers. At one stage, while travelling 500 miles on foot from Egypt to Nazareth, through the remote recesses of the desert wilderness, my survival depended on the Jews, Christians and Muslims who took me in, fed me, washed my clothes and gave me a bed for the night. I was a bewildered Englishman, a long way from home and worryingly out of my depth, day after day. Yet the hospitality of Middle Eastern families never failed me. I will never be able to pay back their kindness, but perhaps I can pay it forwards. That's the way hospitality culture works. It's the culture Jesus modelled in word and action. He was never too proud to accept help on the road, and neither was he too prejudiced to offer it to his neighbour, even when his neighbour was a supposed mortal enemy. Jesus was the original Good Samaritan.
His invitation to us is not to pursue charity, but to seek justice, to pay forward the love and providence we have received, seeing our neighbour as a brother who in another time and place, if the tables were turned, would do the same for us. And we'll never know when that day might come.

Dan Morrice is a travel writer from Bristol and author of Finding the Peacemakers. As founder of The LukeX Project, Dan spends his time interviewing unsung heroes of faith from all over the world, sharing their stories on his podcast to inspire the next generation.
View full Profile