In April, the government announced plans to sell Channel 4. Details were due this week but, due to changes at Westminster, these have been delayed. Yesterday, C4's CEO told the Digital, Culture, Media and Sport (DCMS) committee that privatising the network would impact creative innovation. Should Christians care?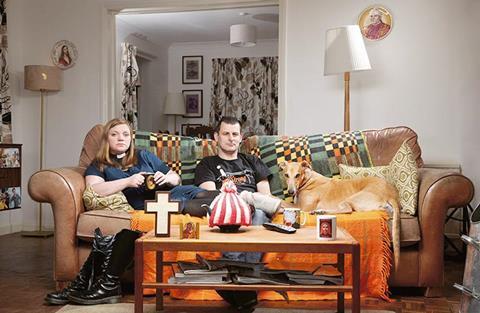 Channel 4 has been in existence for 40 years, owned by the government but funded by advertising. It will continue to exist in private hands so, should its sale be of any great interest? With war in Europe, record inflation and our politics in continual crisis, issues of culture and entertainment are possibly of less concern just now.
The economic argument
In this case, however, the sale will directly impact the current economic crisis – which, as Christians, we're called to care about, whether or not we're personally affected by it. Channel 4 doesn't make any of its programmes. Instead, it invests in more than 270 independent production companies across the UK providing hundreds, if not thousands, of jobs. Many of these are in the Northern regions central to the government's levelling up agenda. Privatisation puts this investment, and these jobs, at risk. It's why the Archbishop of York, as well as the Bishops of Leeds and Rippon have added their names to a petition opposing the sale, saying the sale was "idealogically driven" and could lead to the closure of up to 60 small businesses.
Religion is "the last acceptable prejudice" in broadcasting
Casual viewers might associate the channel with high commerce, low culture shows such as Big Brother but public ownership also gives Channel 4 a remit to put advertising revenue generated from these programmes back into more innovative television that generates debate and give voice to alternative viewpoints. Productions such as Help, set in a care home during the first wave of Covid, or C4's coverage of the Paralympic Games (which no other UK broadcaster put a bid in to cover) might be more commonly associated with the BBC, but this is the point: Private ownership and a for-profit model will be at the detriment of this. Even if the channel is not snapped up by an American corporate, it is likely that more shows will be bought, largely from America but also from Europe, in an attempt to rival the streaming giants. Locally made, culturally relevant and important but loss-making programming will suffer as a consequence - including faith-based content.
Alternative agenda
For many Christians, Channel 4's edgy, alternative agenda sometimes pushes the boundaries of taste and morality. Recent award-winning drama It's a Sin is a good example: The drama, which followed a group of young gay men during the 1980s AIDS crisis was rejected by both the BBC and ITV. Only Channel 4 were willing to take it on. Whatever your view on the programme, there is a wider question to consider here. If the channel is willing to make such controversial content, could there be a potential plus side from a Christian perspective? As well as receiving 11 BAFTA nominations and widespread critical acclaim, It's a Sin also won an award from the Sandford St Martin Trust, who recognise "thought-provoking, distinctive programming that engages with religion of all faiths, ethics or morality."
The corruption of the arts means that Christians dare not abandon them any longer
It's illuminating to read about the other awards C4 has received from the Sandford St Martin Trust, including for programmes such as The Bible: A History and Mother Teresa: The Saint Making Business. They are also responsible for commissioning content such as Father Ted, Derry Girls, Gogglebox (widely credited for launching Rev Kate Bottley's career) and The Simpler Life, a reaity TV show based among an Amish community in Devon. Their religious programming is far from perfect, but it is clearly broader than just Songs of Praise. While criticising the fact that "the channel hasn't had a dedicated commissioner for religion in more than a decade now", the Sandford Trust's Executive Director, Anna McNamee, wrote a strongly worded statement saying that the privatisation of Channel 4 would negatively impact "the quantity and quality of religious and ethical content on offer", as well as harming the UK's creative economy.
Representing faith
Channel 4 was initially established to help serve under-represented audiences. In 1982, this probably wouldn't have included the supposed Christian majority of the UK. But times have changed. When McNamee identified religion as "the last acceptable prejudice" in broadcasting, she highlighted an important issue. How long before Christians are the marginalised audience? Perhaps it is already the case. Is it possible that Channel 4 will, one day, be broadcasting edgy, alternative content that inspires debate about Christian minorities in Britain? Maybe - but probably not if the channel is sold into private ownership.
As Gene Veith, writer and a retired literature professor at Patrick Henry College in Virginia, said over 30 years ago: "The corruption of the arts means that Christians dare not abandon them any longer." If we want to grapple with postmodern culture in an effort to transcend it, we first need to understand it. To do so, we need to engage with issues like the sale of Channel 4.

Rosie Ruth worked in television for five years before completing a masters degree in creative producing. She now works as a freelance script editor, script reader, film and television reviewer and writes cultural analysis from a Christian perspective.
View full Profile