Praying for a gay Christian teenager who says they do not want to engage in sexual activity, could become a crime if some definitions of conversion therapy are adopted by the government, says the Evangelical Alliance's Peter Lynas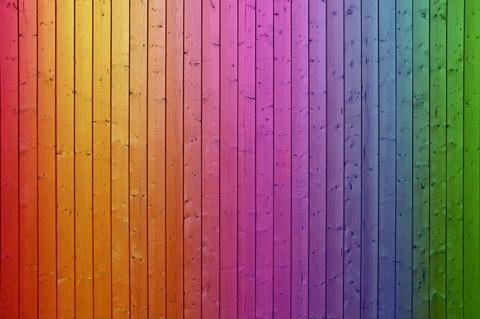 To ban or not to ban - that seems to be the question when it comes to conversion therapy. The answer depends on what is meant by conversion therapy and everyone has a different definition. Some Christian groups have argued no ban is necessary, while the campaigner Jayne Ozanne has said she wants to ban even "gentle non-coercive prayer."
The reality is that responding to this consultation requires the wisdom of Solomon, the courage of Daniel and the diplomacy of Esther.
The government is committed to a ban but is trying to achieve this without adequately defining what conversion therapy is. It has resisted the definitions proposed by some campaigners, and adopted in other countries, such as the current legislation in Canada, which is so wide in scope it would definitely encompass the promotion of Christian beliefs around marriage and sexuality. It has also said it wants to protect everyday religious practices.
However, the vagueness of the present policy proposals is confusing and could prove to be very damaging. As we have scrutinised the proposals and spoken to government officials it has become clear that they could have a significant impact on pastoral care and prayer ministry. They may not, but such is the vagueness of the proposals, any sensible church leader would be concerned they might be breaking the law, leading to a chilling effect. While there are commitments on religious practice, they become vanishingly thin when weighed against the planned new laws.
Last week, myself and other leaders of the Evangelical Alliance were accused by Jayne Ozanne of not showing remorse for the harm done to LGBT people. This is disappointing as either our letter to the Prime Minister earlier this year hasn't been read, or what is actually wanted is for us to recant what we believe about sexuality and marriage. We have consistently outlined our concerns about coercive practices and acknowledged that churches have much to improve in how they support and encourage LGBT people. However, the current proposals potentially limit the much needed support churches can offer, and that's why the plans need considerable improvement.
We have engaged with the government over the last few months since receiving a response from the Prime Minister saying he did not "want to see clergy and church members criminalised for normal non-coercive activity." We have worked with other groups and our member organisations to hold the Prime Minister to his commitment and to raise our concerns.
Firstly, we need to end coercive and abusive practices that have been carried out in the name of conversion therapy. Physical acts of violence are already illegal and the government is proposing tougher sentences.
Secondly, we need a clear and tight definition of conversion therapy setting out behaviours the government thinks should be banned. This should be based around intention, coercion and the serious effect any behaviours have. Any definition should make clear that pastoral care provided by churches and organisations to LGBT people in line with normal Christian beliefs around sexuality and marriage cannot reasonably be considered to be conversion therapy.
coercive practices should be stopped, but using this moment to try to criminalise biblical beliefs on marriage helps no-one
Thirdly, a blanket ban on support for under 18s is deeply problematic and risks stopping churches from providing support to LGBT teens. Under the government's proposals, a youth leader could support a straight teenager who does not want to engage in sexual activity, but to do the same for a gay teenager would be almost certainly be a crime. We could in effect have a gagging rule that stops biblically orthodox churches from providing pastoral care and prayer ministry.
There is widespread agreement that coercive practices should be stopped. There is an issue that needs to be addressed but using this moment to try to criminalise biblical beliefs on marriage or prayer helps no-one. We must be both brave and kind, responding with nuance and compassion to prevent harm and ensure support and care for everyone.
It's vital that Christians speak up and are heard by the government. These proposals could limit support for LGBT Christians, diminish religious freedom and undermine human rights more generally. Despite guidance that consultations should run for 12 weeks, this consultation is the shortest the government can get away, at only 6 weeks, thereby restricting the public's ability to share their opinion and perspective. But it is not too late to participate – you have until 11.45pm on 10 December. Please check out our advice here, it is so important that as many people as possible respond.

Peter Lynas is the UK director the Evangelical Alliance and co-leads the Being Human project.
View full Profile