In a new YouGov survey, 66 per cent of people said the government needs to do more to tackle problem gambling. But powerful companies and huge profit margins mean change is taking too long, says James Mildred, as he explains why Christians should care about protecting the most vulnerable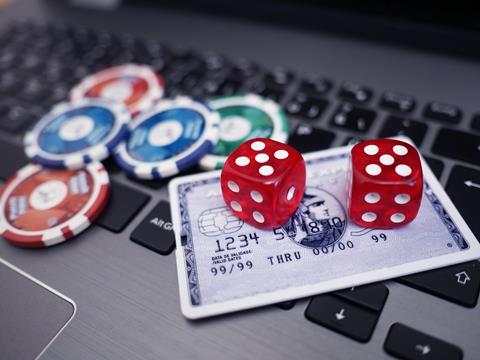 One of the first initiatives I remember working on at CARE, at the end of 2014, was supporting an attempt to reduce the maximum stake on highly-addictive fixed odds betting terminals. We were working with Lord Clement-Jones, a Liberal Democrat peer, who'd introduced a private members bill that aimed to reduce the stake from £100 to just £2. What struck me was the ferocity of the gambling industry's response to the pressure, as well as the growing number of voices prepared to speak out.
There is a power imbalance between the betting industry and vulnerable individuals
Following campaigns by a wide variety of different groups, the UK government finally took action and in 2019, the stake was slashed. Praise God! It had taken more than five years from the first legislative attempt by Lord Clement-Jones to seeing the law finally changed.
Across party lines
Political change is nearly always a long-term project. You need to be prepared to fail and to keep trying. Building coalitions is vital; you need to reach across party lines and connect people from the right and the left. When it comes to gambling related harms, such a coalition already exists.
The new Gambling Related Harms All Party Parliamentary Group is led by a Labour MP, Carolyn Harris and an ex-Tory party leader, Iain Duncan Smith. They and their colleagues are doing fantastic work, raising awareness and pushing for change. There's also the indefatigable Bishop of St Albans, who has championed reform for many years. And then there's the Peers for Gambling Reform coalition, a new group of 150 peers who recently called for an end to gambling sponsorship in football.
My point is that there's no shortage of groups, coalitions, campaigners who are speaking up about gambling related harms. So where is the action? Where is the change?
Worse, not better
Research by CARE recently suggested the problem of gambling sponsorship in football was getting worse, not better. Last year, eight premier league teams had betting sponsors on their shirts. This year, it's nine teams. Moreover, 20 teams in the top league have some kind of involvement with betting firms. Only Norwich City stands alone, having chosen to end its relationship with a betting sponsor last year.
VIP schemes targeted at those most addicted to gambling are not surprising, but they are deplorable
Then there's this new international survey by YouGov. It shows that 66 per cent of Brits think problem gambling isn't taken seriously enough. There's similar results in Spain, Italy, France and Germany. In fact, across North America and Europe, 57 per cent of adults think it's not being taken seriously enough.
Look closely at the evidence and there's two lessons I've learnt again and again. Firstly, gambling-related harm does not only affect the individual. It ripples out and affects family and friends. In fact, entire local communities can be blighted by gambling-related problems. It leads to job loss, relationship and family breakdown, poor mental health, acute anxiety and, in the most tragic cases, it leads to suicide as well.
So why isn't change happening sooner and faster? Why the endless, well-meaning debates about reform but no action?
Money talks
Well, the second lesson I've learnt is that the betting industry is very large, powerful, and disturbingly influential. They have the money to fund deep lobbying operations that no doubt help them speak into the ears of key advisors to the Prime Minister and other senior government officials. For a multi-billion-pound industry, what can be more disturbing than the thought of more regulation?
I say 'more regulation'; the truth is that the 2005 Gambling Act has proven to be a failure. The de-regulation approach it employs has allowed the betting industry to multiply its profits at the expense of vulnerable people. It's exploitation of the worst kind. Did you know there are VIP schemes targeted at those most addicted to gambling? It's hardly a surprise. But it is deplorable business.
As Christians, speaking out about this is not a matter of being judgemental, it's a matter of justice. There is a power imbalance between the betting industry and vulnerable individuals who get hooked. There's not enough support or treatment available. The pandemic has, of course, only made it worse. GamCare, a charity supporting people with a betting addiction, saw calls increase 9% last year.
Campaigning for change
Hopefully, the UK government will move swiftly to respond to its recent review of the 2005 Gambling Act. CARE has made a detailed submission with plenty of policy suggestions. For example, we need a public health response to gambling-related harms. We need to end gambling sponsorship in football. We need a mandatory levy on betting firms, so they are required by law to contribute financially to treatment and research.
If the last ten years are anything to go by, it'll be slow going. But this is what being faithful and effective involves. You keep the pressure up. You keep speaking out and you pray and trust God to act in his timing to change hearts and minds.

James Mildred is a political commentator and chief communications officer for Christian Action Research and Education (CARE) which exists to bring a uniquely Christian insight to policies and legislation in the UK. It believes in a better story for society and culture, where the life of every human being, from conception to natural end, is respected and upheld. James writes here in a personal capacity
View full Profile