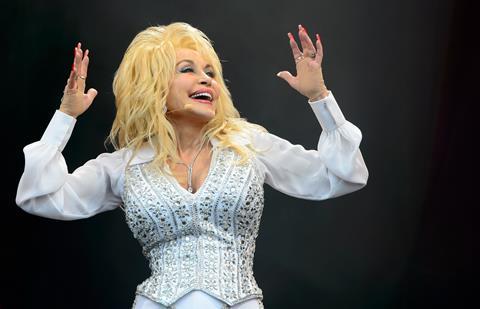 Country music icon, Dolly Parton, shimmered into my life at an early age. I was raised on country music; Willie Nelson and all those Nashville greats were always on our family playlist. My dad, Pat, was born into an Irish travelling show and his colourful childhood consisted of acting, singing and playing virtually every instrument imaginable. He ate, breathed and slept show-business and, in those years, country music made its way into the DNA of our family. And with it, Dolly Parton.
Every single day, before I do anything, I wake up and I thank God
There's something about the witty sophistication and sharp turn of phrase of a good country song that sets the stage for profound truth-telling, and Dolly is a master of that art form. From 'Coat of many colours', an ode to the richness of love in her humble beginnings (as well as Bible hero Joseph), to her earnest beseeching of 'Jolene' to leave her man alone, she writes from the heart - and we all feel it.
Country songs are the one place in secular music where Christianity is regularly allowed to feel a little more mainstream. I'll never forget my spontaneous tears upon first hearing Carrie Underwood's 'Jesus take the wheel'. The American Idol winner took us all to church with that one, and even the unchurched found it palatable.
Deep roots
Christian artists often hold a special affection for fellow believers and Dolly has always been open about her strong Christian roots. Her grandfather was a Pentecostal preacher so, growing up, she was no stranger to the gospel and attended church regularly. In the Netflix series Dolly Parton's Heartstrings she recalls how an older woman at church told her God had "anointed" her – a prophecy she says "triggered a faith in me" and drove her to serve God in her music. However, as an adult, she stopped attending church. In her biography, Dolly Parton, Songteller: My Life in Lyrics (Chronicle Books) she explains: "I'm not that religious, but I'm very, very spiritual. I grew up in very religious surroundings. I grew up with a Bible background, and I'm glad I did. I know my Bible stories."
In recent years, collaborations with artists such as for KING & COUNTRY and Zach Williams have resulted in some of her most outward musical confessions of faith. But she has always been vocal about the importance of personal prayer and daily devotion. In an interview with Marie Claire in 2020, she told RuPaul: "Every single day, before I do anything, I wake up and I thank God for the night and ask him to bless the day…and bring all the right stuff in. And just to guide me, lead me. And I always pray that he'll let me uplift mankind and glorify him."
Substance and style
Although some have questioned the singer's image, Dolly has always been good-humoured when it comes to comments about her looks. In 1977, when Barbara Walters inquired of her "blonde wig", and whether her curves were natural, Dolly warmly quipped: "I'm real where it counts, and that's on the inside!" And the Queen of Country has certainly proved that her substance prevails over her style.
I grew up with a Bible background, and I'm glad I did
The 74-year-old actress, entrepreneur, philanthropist, multi-instrumentalist and inductee into the Songwriter's Hall of Fame is definitely doing her bit to live out her faith. She runs multiple charities, including the Imagination Library, which works globally to get books into the hands of children, hoping to "ignite a lifelong love for reading". The organisation has given away over 120m books so far, including in my hometown of Barnsley. She reputedly gives millions of dollars to charity each year, including making a $1m donation to Covid-19 vaccine research in 2019, while simultaneously encouraging fans to "keep the faith" during the testing time.
The real deal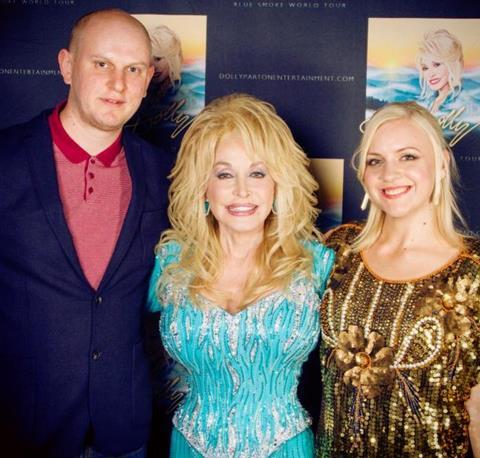 I'm honoured to say I've been compared to the legend on occasion and, a couple of years ago, I had the great thrill of finally getting to meet her, before a lively, rhinestone-encrusted, three-hour show in Leeds. A promoter friend managed to snag me a pass for the meet and greet line and, after a mere 40-minute wait, I found myself face-to-face with the pint-sized legend. And folks, I can attest first-hand to her humility and sweetness. After complimenting me on my gold sequin shirt, she posed with me for a picture and displayed genuine gratitude when I handed her a copy of my story, Following The Breadcrumbs: A journey from darkness to light through everyday miracles (Authentic Media). "Well, I've been looking for something good to read!" she chimed in those famous, feathery, tones, before she, and the book disappeared into the bedazzled, custom-pink interior of her tour bus.
I don't know if Dolly ever read my book. But if she did, I hope she found some morsels of encouragement for her Christian walk. She has certainly inspired me in mine, and I have no doubt that she is influencing thousands with her songs, sparkle, and open love of Jesus. Long live the Queen of Country!