The ticket options for the new Hillsong United and Chris Tomlin tour include celebrity-style meet-and-greets and an on-stage catwalk photo shoot. But a VIP experience is the antithesis of true worship, says Tom Read, and would have Jesus turning the tables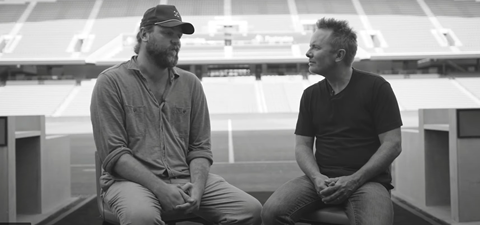 It has been almost a year since Hillsong Church celebrity pastor Carl Lentz was fired for moral failure. In response to the scandal, lead pastor Brian Houston promised a review of the leadership culture in the church and changes to the way it operates. It came as a disappointment, therefore, to see the news that Hillsong worship band United are actively promoting a 'VIP experience' on their latest tour with fellow worship leader Chris Tomlin.
The 'VIP experience' offers access to an "intimate pre-show artist experience" with Tomlin and United, along with other benefits such as a "photo opportunity on the on-stage catwalk" and "pre show merchandise shopping." All for an extra fee, of course.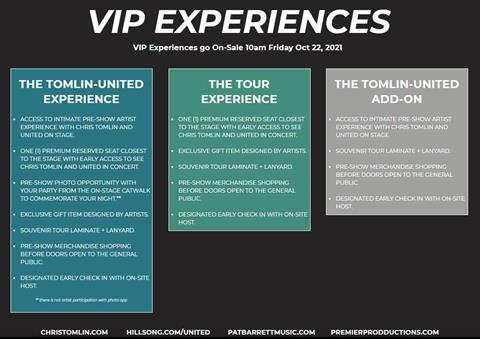 Looking through the various options available (of which there are a few), I can't help but wonder: how could anyone think that this is a good idea in the context of worship? Many of us are well aware that the worship music industry has a thinly-veiled but dark underbelly of commercialism. But here, they don't even seem to be trying to hide it anymore. Worship music, and much of the contemporary church, has a celebrity problem. And it's about time we started talking about it.
Modern-day worship has become so corrupt that I have little doubt that Jesus would flip the tables on much of it
Looking at this latest offer through even the most charitable eyes, it's hard to see it as anything other than a money-making opportunity. No doubt some people will think that I'm being unfair, or unnecessarily critical; the Church does tend to shy away from confrontation, especially when it's directed inwards. My question is: at what point are we allowed to say something is not OK? Because, in my opinion, this crosses a line. And justifying it only contributes to the problem.
Fair pay
What about worship concerts then? Should we ever pay to attend a worship event? Some people argue that worshipping God should always be free. While I don't disagree with this opinion, I do think there is also a strong (and biblical) argument to be made for artists and ministers being fairly paid for what they do. This is certainly the case when it comes to covering the costs of events and other projects. But let's be honest, there's a significant difference between paying an artist for their work and buying VIP tickets so you can have a photo on a catwalk at a worship event. What is so problematic here is the leveraging of the worship of God for the creation of personal fame and fortune.
Perhaps one of the reasons I find this so disappointing is that, over the years, I have been heavily influenced by both of these artists. I have looked up to them and allowed myself to be impressed. And they are, on many levels, impressive. But at some point more recently, I have had to admit to something no longer sitting right. Because I wholeheartedly believe that when we know better, we must try to do better, I feel I have to speak up.
Giving back
Modern-day worship has become so corrupt that I have little doubt that Jesus would flip the tables on much of it. The way we worship needs a reformation that will rid it of the celebrity culture in which it has become so entrenched. Along with his marital infidelity, Lentz has been accused of bullying staff and volunteers. These accusations were largely ignored due to his high profile status and image as a 'pastor to the stars'. Have Hillsong learned anything from the Carl Lentz saga? Sadly, it doesn't appear so.
A VIP experience for worship events is the antithesis of worship
Rather than VIP experiences, how amazing would it be if Hillsong United and Chris Tomlin took this as an opportunity to give something back? They could invite local worship leaders to meet with them before the event for free, and offer to pray with them and encourage them. I think it's fair to say that the worship industry has already given them very successful careers. Do they really need to monetise every single opportunity? Or maybe they are already doing lots of good work to support the community that has built their platform? Unfortunately, I am not hearing about that, but I am hearing about my chance to be a VIP. Visibility matters. Leaders have a responsibility to set an example they would be proud for people to follow. Are Christian VIP experiences something we really want to encourage?
Locally grown
So how can we, as the Church, respond? Personally, I think one response could be to decrease our dependence on songs written by celebrity worship leaders. Yes, there is something powerful and valuable about global anthems, but they must not come at the expense of believers' ability and willingness to sing locally and regionally-written songs.
Last year I started a project called The Modern Hymnal, that aims to promote the use of more UK-written songs in our churches. So far, over 100 worship leaders have signed up to be a part of the community. It is a commitment to be more intentional about the songs and influences we introduce in our churches. It's not going to fix the problem overnight, but it's a place to start.
The saddest reality is that this VIP experience wouldn't even have been offered if there wasn't a demand for it. The problem of celebrity culture in the worship world will continue for as long as we, the people, provide it a platform on which to thrive. So please, do not buy a VIP experience for worship events. It is the antithesis of worship. We need to do better, and I believe we can.
Read an alternative perspective from Rend Collective's Chris Llewellyn.

Tom Read is a worship leader, songwriter, and music producer based in Oxford. He is also the founder of The Modern Hymnal (modernhymnal.uk) which is a community of UK worship leaders committed to singing more local and regionally written songs in their churches.
View full Profile